NYC mayor warns people in storm's path: "Prepare for the Worst"
NEW YORK - Mayor Bill deBlasio said Sunday that a major winter storm could among the worst the city has ever seen.
"We are facing most likely one of the largest snow storms in the history of this city," said DeBlasio at a press conference. "Don't underestimate this storm."
The National Weather Service has a blizzard warning in effect for the New York and Boston areas starting Monday night. Forecasters say a massive storm could drop two to three feet of snow from northern New Jersey to southern Connecticut.
Boston is expected to get 18 to 24 inches of snow, and Philadelphia could see 14 to 18 inches.
"This will be the strongest storm of the year," National Weather Service meteorologist Brian Hurley told CBS New York. "This Nor'easter is going to produce a wide swath of snowfall."
De Blasio held up a piece of paper showing the city's top 10 snowstorms and said this one could land at the top of a list that goes back to 1872, including the 26.9 inches that fell in 2006.
"Don't underestimate this storm. Prepare for the worst," he said as he urged residents to plan to leave work early Monday.
The storm, with blizzard-like conditions could drop a foot or more of snow across most parts of the Northeast as they gear up for the workweek right after the first real storm of the winter hit them with rain, several inches of snow and messy slush.
The weather system, diving out of the Midwest, has the potential to slowly coat from Philadelphia up to Massachusetts and Maine with snow beginning late Sunday night into Monday and intensifying greatly well into Tuesday, the National Weather Service said.
"There's the potential for a significant snowstorm to impact the entire Northeast U.S.," meteorologist Patrick Maloit said.
CBS New York reports some isolated areas on Long Island could see up to 2 feet of snow.
Tri-State area residents could expect to see light snowfall Monday morning. It will intensify throughout the day, with 1 to 3 inches having fallen by dusk.
The brunt of the storm will then move in Monday night.
Airlines are preparing to shut down operations along the East Coast as a major snowstorm packing up to three feet of snow barrels down on the region. Around 1,422 flights scheduled for Monday and 1,013 flights for Tuesday were cancelled, according to the flight tracking site FlightAware, with more expected.
Most major airlines are allowing customers whose flights are canceled in the next few days to book new flights without paying a penalty. Customers ticketed on flights to at least two dozen Eastern airports are generally eligible for the allowance, though specific terms vary by airline.
The storm, which brewed late Saturday around the Iowa-Minnesota line, is likely to track down into the central Appalachians and then very slowly traverse its way through the Northeast states and reach the Gulf of Maine late Tuesday night, he said. The slow movement of the storm, he said, could help produce quite a bit of snowfall and blizzard-like or blizzard conditions: at least three hours of wind gusts of 35 mph or greater and visibility of less than a quarter of a mile because of snow or blowing snow.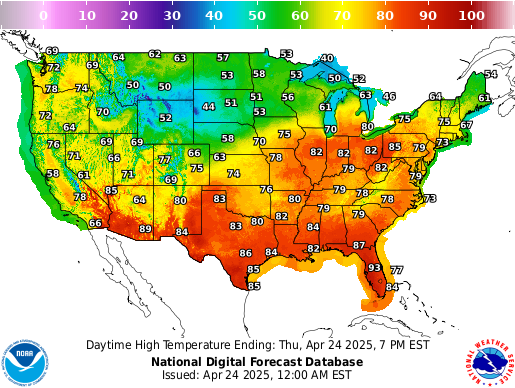 The storm could stall before it tracks out to sea, bringing high wind, heavy precipitation and the potential for coastal flooding, the National Weather Service said. It would be the second wallop for the Northeast after what happened Saturday, when a storm crawling up the East Coast left a slushy, snowy coating from Pennsylvania to New England.
Connecticut Gov. Dannel P. Malloy warned residents there to take the necessary precautions to protect themselves from the effects of the storm.
"Although storms can be unpredictable, this storm has the potential to have a significant impact on the state and we need to be prepared," Malloy said. "Just as the state is monitoring and preparing, the public should do the same."
About 8 inches of snow fell in far eastern Maine before the storm moved out late Saturday night.
Numerous accidents were reported on the slick roads, but there were no major highway backups in the lighter weekend traffic. Police in Connecticut and Massachusetts were investigating the weather's role in traffic accidents that killed two people Saturday afternoon.
In suburban New York, a man chased his dog onto ice covering a lake and they both fell through it. Police used a ladder to pull the man out of Massapequa Lake to safety and rescued his shivering dog as well. The man was treated at a hospital for hypothermia, a dangerously low body temperature.
Thanks for reading CBS NEWS.
Create your free account or log in
for more features.