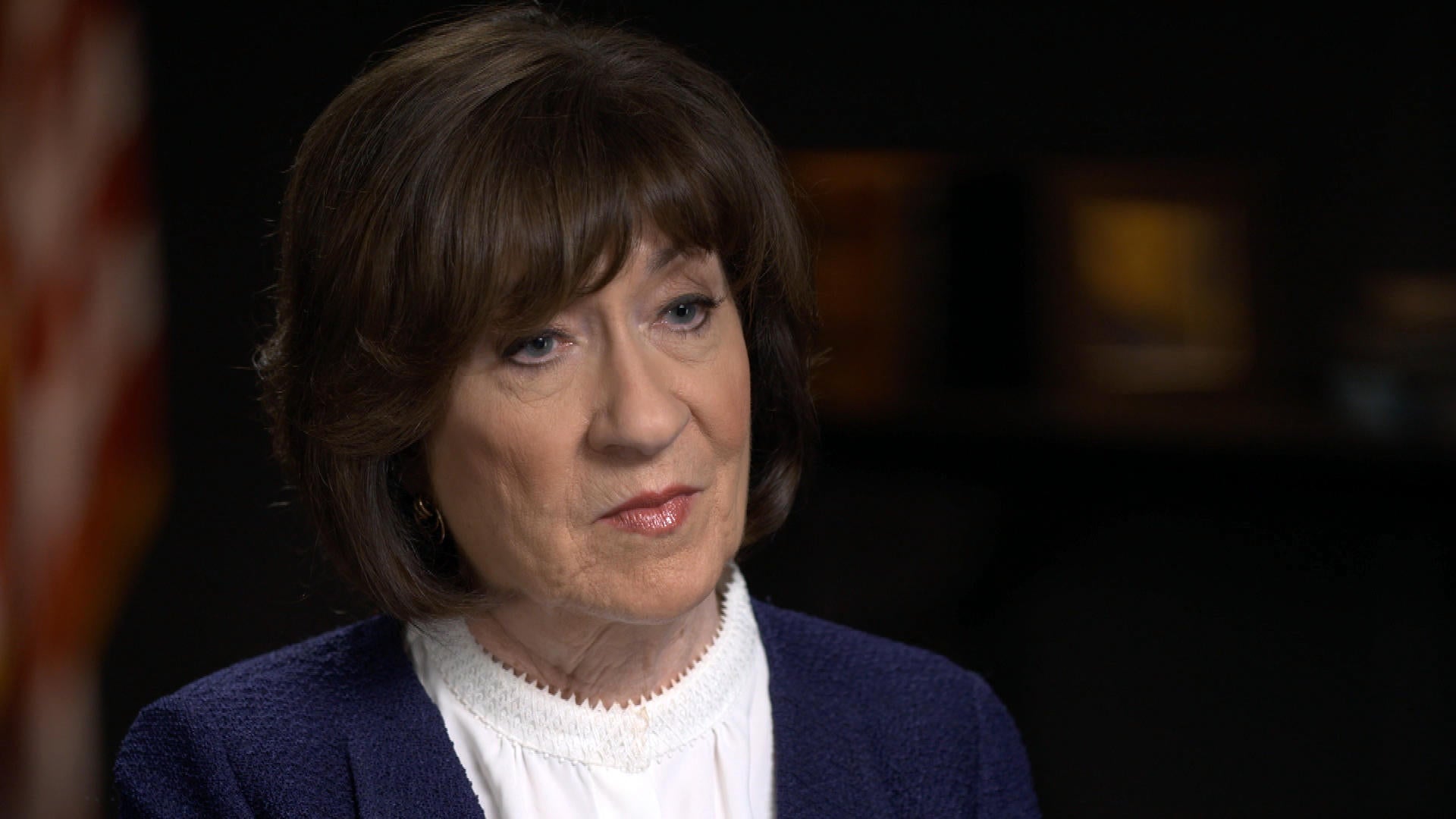 Why Sen. Susan Collins voted "yes" on Brett Kavanaugh
Republican Sen. Susan Collins of Maine voted on Saturday to confirm Supreme Court nominee Brett M. Kavanaugh. Although her decision was met with shouts of "no" and "shame, shame, shame" by protesters in the Senate gallery, in an interview with 60 Minutes' Scott Pelley, Collins said she is "very comfortable" with her decision.
Collins' decision had been the hope of both parties. She is the most moderate Republican in the Senate, and often votes against the GOP.
This week on 60 Minutes, in an interview filmed just prior to her vote, Collins tells Pelley that, when she heard the testimony of Christine Blasey Ford alleging that she had been sexually assaulted by Kavanaugh, she had some doubt about the nominee.
"I found her very compelling," Collins said.
But then, she heard Kavanaugh's rebuttal. She also read the FBI's report and looked for corroborating evidence. Instead, she told Pelley, she found the opposite: No one beyond Ford had a recollection of the night in question.
"I feel very comfortable that I've made the right decision," Collins said. "I could not come to another decision, based on the testimony and the evidence that I reviewed."
But for Collins, a pro-choice Republican, the decision to put a man accused of sexual assault on the Supreme Court runs a political — and personal — risk. For her, it comes down to believing that Kavanaugh will uphold Roe v. Wade.
"I could not vote for a judge who had demonstrated hostility to Roe v. Wade because it would indicate a lack of respect for precedent," she tells Pelley in the clip above.
Collins says she questioned Kavanaugh at length about Roe v. Wade and found his response satisfactory.
"What Judge Kavanaugh told me — and he's the first Supreme Court nominee that I've interviewed, out of six, who has told me this — is that he views precedent not just as a legal doctrine, but as rooted in our constitution," Collins says.
As he did during his confirmation hearing, Kavanaugh also told Collins that Roe v. Wade, which was affirmed by the Supreme Court in a 1992 case, is "a precedent on a precedent."
The Maine senator faces re-election in two years.
The videos above were edited by Will Croxton.
Thanks for reading CBS NEWS.
Create your free account or log in
for more features.