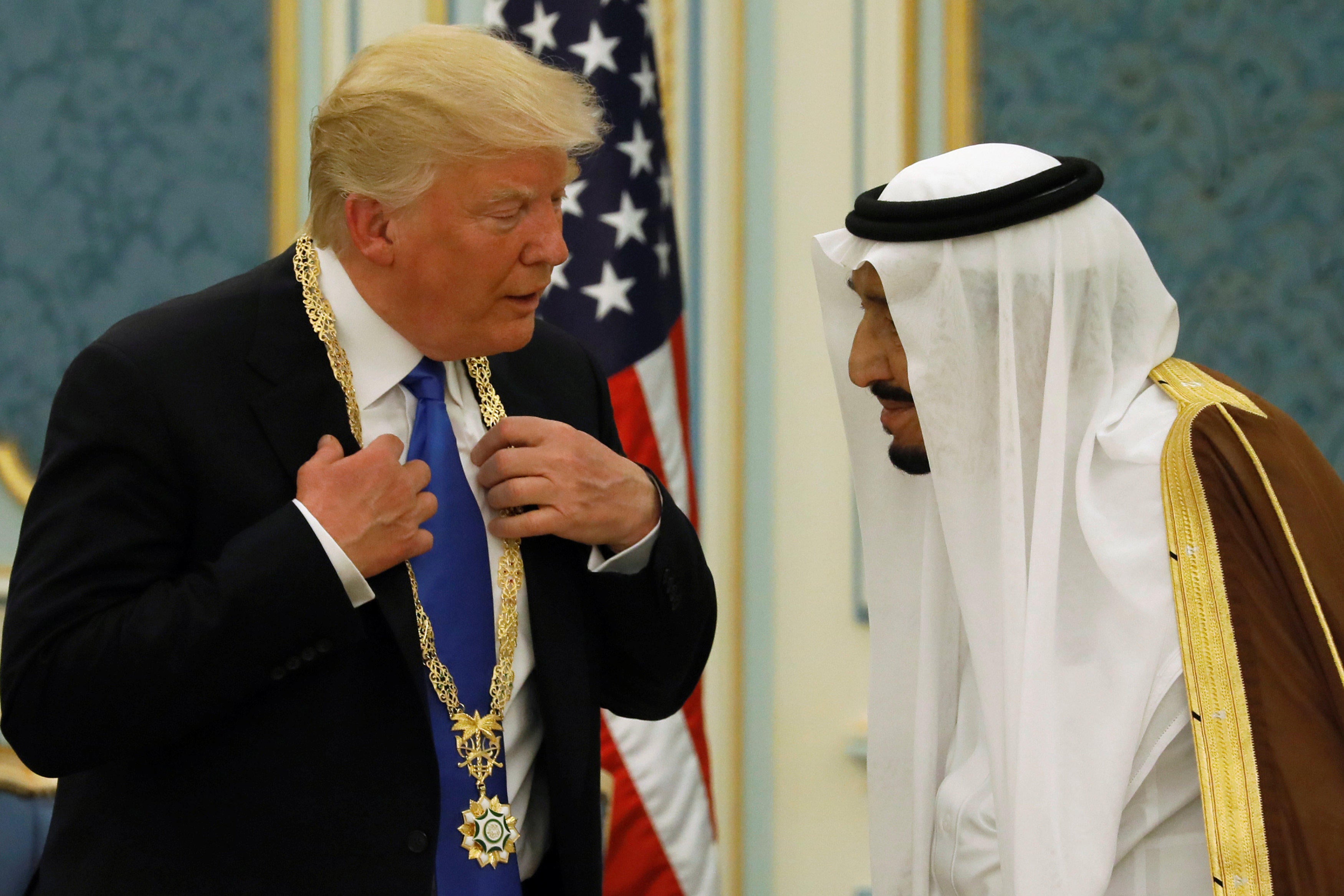 White House statement on Trump's call with Saudi king doesn't mention arrests
A statement the White House released about a phone call between President Donald Trump and Saudi Arabia's King Salman did not make any reference to the overnight arrests of high-level princes and officials in the kingdom.
"President Donald J. Trump spoke yesterday with King Salman bin Abdulaziz Al Saud of Saudi Arabia," the White House statement said Sunday. "King Salman expressed his condolences for the recent terrorist attack in New York City. President Trump thanked the King for his support and emphasized America's commitment to defeating ISIS."
The statement said Mr. Trump and Salman discussed "the continuing threat of Iranian-backed Houthi militias in Yemen" and Saudi Arabia's interception of a missile fired from Yemen at its capital, Riyadh.
Mr. Trump also thanked the monarch for Saudi Arabia's military purchases, including a $15 billion investment in the American-made THAAD anti-ballistic missile defense system, and he asked the king to strongly consider listing state-oil firm Aramco on a stock exchange in the United States, which Mr. Trump had earlier mentioned in a tweet.
Saudi Arabia arrested dozens of princes, senior military officers, businessmen and top officials, including a well-known royal billionaire with extensive holdings in Western companies, as part of a sweeping purported anti-corruption probe that further cements control in the hands of its young crown prince.
A high-level employee at Prince Alwaleed bin Talal's Kingdom Holding Co. told The Associated Press that the royal, who is one of the world's richest men, was among those detained overnight Saturday. The company's stock was down nearly 9 percent in trading Sunday on the Saudi stock exchange.
The surprise arrests, which also reportedly include two of the late King Abdullah's sons, were hailed by pro-government media outlets as the greatest sign yet that Crown Prince Mohammed bin Salman is keeping his promise to reform the country, long plagued by allegations of corruption at the highest levels of government.
Analysts have suggested the arrest of once-untouchable members of the royal family is the latest sign that the 32-year-old crown prince is moving to quash potential rivals or critics. The prince's swift rise to power has unnerved more experienced, elder members of the ruling Al Saud family, which has long ruled by consensus, though ultimate decision-making remains with the monarch.
The king named his son, the crown prince, as head of an anti-corruption committee established late Saturday, just hours before its arrest of top officials.
Thanks for reading CBS NEWS.
Create your free account or log in
for more features.