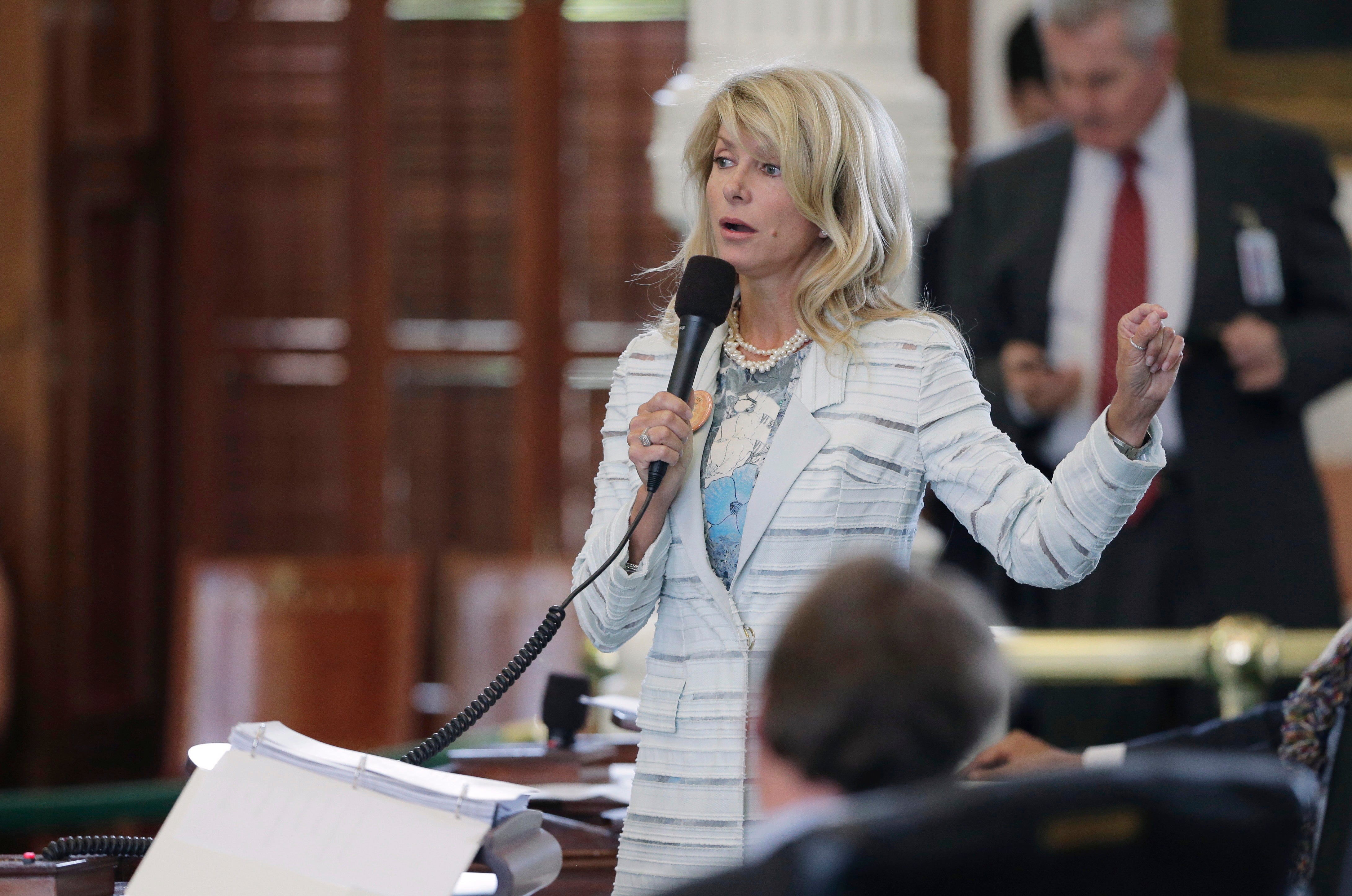 Wendy Davis on her abortion law filibuster: Bill could have a "devastating impact"
(CBS News) Texas state Sen. Wendy Davis' marathon filibuster left the lawmaker standing and talking -- without food, water, or bathroom breaks -- for nearly 13 hours.
With help from a raucous crowd of pro-choice protesters, Davis managed to stop Republican state senators from passing sweeping abortion restrictions. If passed, the legislation would ban abortion after 20 weeks of pregnancy and would have closed nearly every abortion clinic in Texas. Republicans in favor of the measure emphasized that their goal was to improve women's health care but allowed that they supported clinics closing across the state.
Clad in pink tennis shoes and bolstered by a gallery of onlookers and supportive Democratic senators, Davis staged a filibuster that effectively ran out the clock for passing the measure, a triumph she called "a test of endurance but well worth it."
"I hoped ... to give voice to the women across the state of Texas -- and the men who love them -- who would be affected by this law. The law essentially would mean that almost every clinic in Texas would close. We would have only five remaining open," Davis said Thursday on "CBS This Morning."
Before the filibuster, Davis said she "spent a great deal of time reading the testimonies and personal stories from people who wanted to share why this law would have such a devastating impact."
"I thought that we could stop it and we did stop it, for now," she said. "No one knew for sure whether the governor would call us back for another special session on this particular topic. I'm disappointed he did."
On Wednesday, Gov. Rick Perry called a second special session of the Texas Legislature, set for July 1, in order to pass the restrictive abortion legislation.
"It shows his continued interest in intruding in the privacy of women and their decision-making," Davis said, emphasizing that it goes beyond the ethical debate around abortion.
"It's big government intruding in private lives in Texas and Texas values don't cotton to that very well. I'm seeing an uproar against it from all sides of the political spectrum because this truly is about government intrusion. And unfortunately Gov. and Lt. Gov. Dewhurst insist on continuing to continue to exercise big government over some very private decision-making."
Davis -- a single mom who had her first daughter at 19-years-old before attending Texas Christian University and Harvard Law School -- is no stranger to challenging circumstances but said it is unlikely she will stage another filibuster at the July 1 special session.
"I was able to do the filibuster because this bill came to the floor on the last day of the special session. It made it possible to kill the bill as a consequence," she explained. "It's not likely that they'll make that same mistake again," she said, explaining that lawmakers will likely consider the abortion bill at the beginning of the July session. "If they do, of course, we will do everything we can to try to kill this bill."
Regardless of the outcome of the next session, Davis insists, "I think that something tremendous was accomplished. There was an incredible focus put on what's happening here in Texas."
"Women and men across Texas are in an uproar about it. I don't expect that their concerns on this issue are going to go away with the passage of this law and I think there will be political consequences in the future as people exercise their opinion about this issue at the ballot box."
Looking ahead after a week that catapulted the previously unknown state senator to a national figure, Davis said she is not actively pursuing a more visible political office, claiming she has her "hands full" but leaving the possibility open. "I don't know what the future will hold. ... I'm honored tor have people talking about that. ... We'll see."
Thanks for reading CBS NEWS.
Create your free account or log in
for more features.