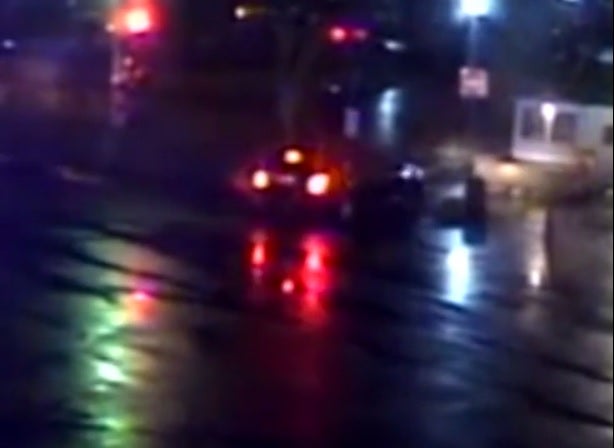 Video showing Secret Service bumping into barrier released
WASHINGTON --
Lawmakers on Capitol Hill showed for the first time
surveillance video
of a March 4 incident at the
White House involving Secret Service agents
. The video shows a government vehicle driving through a secured area at the White House, then nudging aside a temporary barrier while on-duty agents and officers were investigating a suspicious item left in the area.
The House Oversight Committee showed the video, which came from DC's Metropolitan Police Department, for the first time publicly Tuesday at a hearing.
Secret Service Director Joseph Clancy testified for the third time about the incident. Two senior agents allegedly drove through the crime scene investigation after drinking heavily at a retirement party for Ed Donovan, the former spokesman for the agency.
The Oversight Committee also showed an image of an anonymous email that circulated around the Secret Service community alleging that the two senior officers were intoxicated when they drove through the crime scene. Director Clancy said he learned about the incident five days after it occurred when a retired agent who had seen the anonymous email called to tell him about it.
Several members of Congress were dismayed about the recent disclosure that Secret Service surveillance tapes are routinely destroyed 72 hours after they're recorded. Clancy said he shared their concern, and recently implemented an extension of that retention period to seven days and has directed his staff to examine storage capacity for retaining surveillance video for longer periods.
Rep. Stephen Lynch, D-Massachusetts, told Clancy retention laws in Massachusetts considerably longer. "My local Piggly Wiggly holds surveillance tapes for 30 days," Lynch said.
In the hearing Rep. Trey Gowdy, R-South Carolina, demanded that Clancy turn over all available video of the incident. Clancy said repeatedly that members could view the video any time. But he resisted the call to turn the video over to the committee, citing the Homeland Security Department inspector general's own investigation into the allegations against the agents.
Several members of the Committee, including Rep. Mark Meadows, R-North Carolina, criticized Director Clancy for re-assigning the accused agents to desk jobs rather than putting them on leave for the duration of the investigation. Clancy responded that since regulations require the agents to be paid while on leave, he prefers getting work out of the agents rather than have them sitting at home.
Thanks for reading CBS NEWS.
Create your free account or log in
for more features.