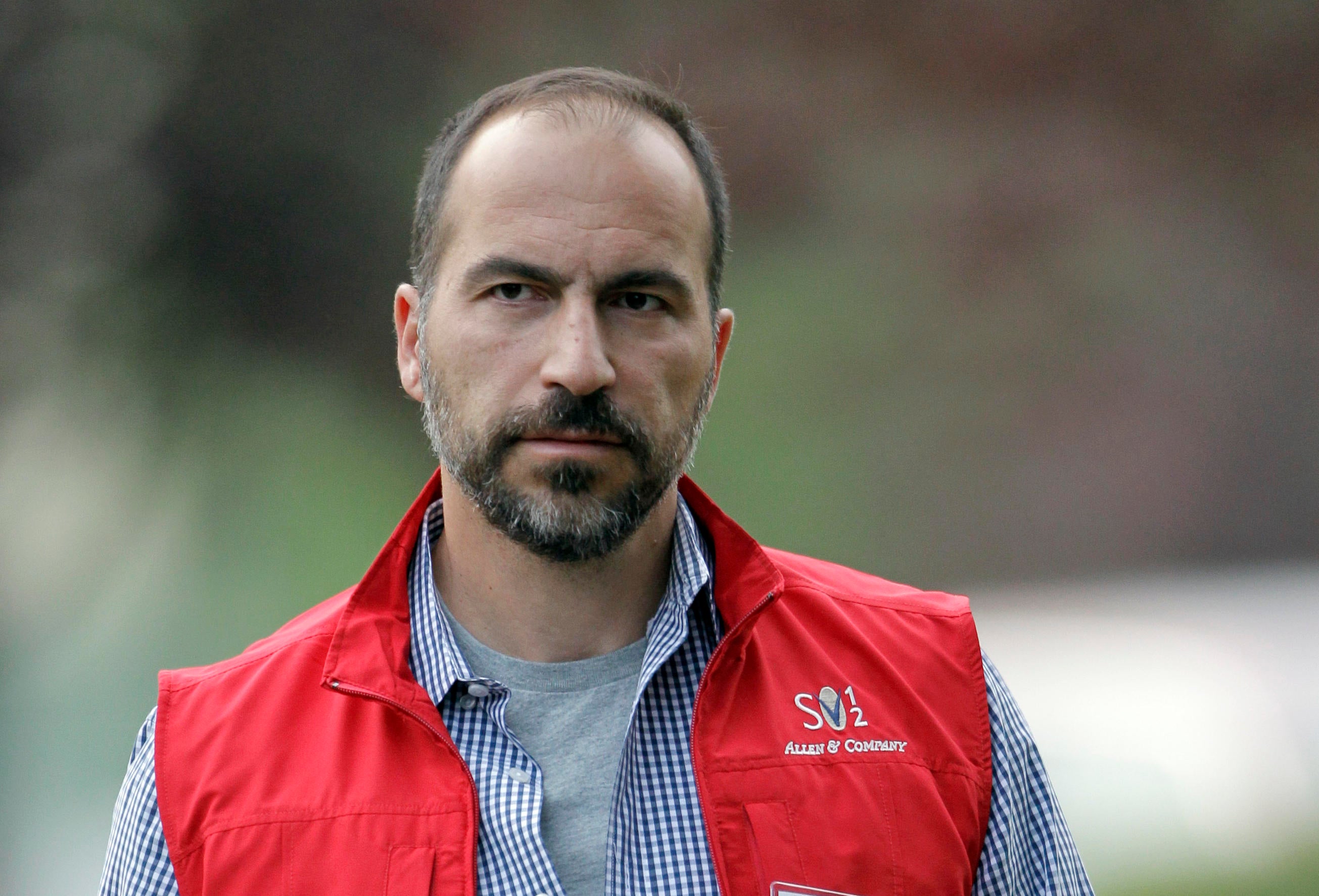 Uber CEO predicts flying cars in 5-7 years
Uber Technologies CEO Dara Khosrowshahi envisions a future in which cars fly, saying vehicles should be aloft in the next five to seven years.
Speaking from the World Economic Forum underway in Davos, Switzerland, Khosrowshahi on Tuesday told Bloomberg News that "flying cars can be a significant solution to traffic issues" and address crashes that kill more than a million people around the globe each year.
Building on a partnership with NASA, Uber is looking to develop robotic flight systems that would operate set routes between cities. Dubbed "UberAir," the network would allow customers to travel in high-speed flight in and around urban areas, Uber said in November.
Even sooner, Khosrowshahi expects Uber to be profitable by 2022. "At some point we absolutely have to become profitable, and that's part of the plan," he told Bloomberg News. "The core business, the ride-sharing business, can be profitable within three years."
Ahead of flying cars, Uber is pushing fast to deploy self-driving vehicles. Uber plans to put driverless cars on the road in the next 18 months, said Khosrowshahi, who took the helm of Uber in August.
"We'll always be a company that makes big, bold bets and takes big risks," he said.
On the legal and cultural issues that plagued the company under his predecessor, Travis Kalanick, Khosrowshahi said "we're going to be transparent, and we're going to take responsibility for our actions in the past."
"There is no excuse for not doing the right thing," he added.
Thanks for reading CBS NEWS.
Create your free account or log in
for more features.