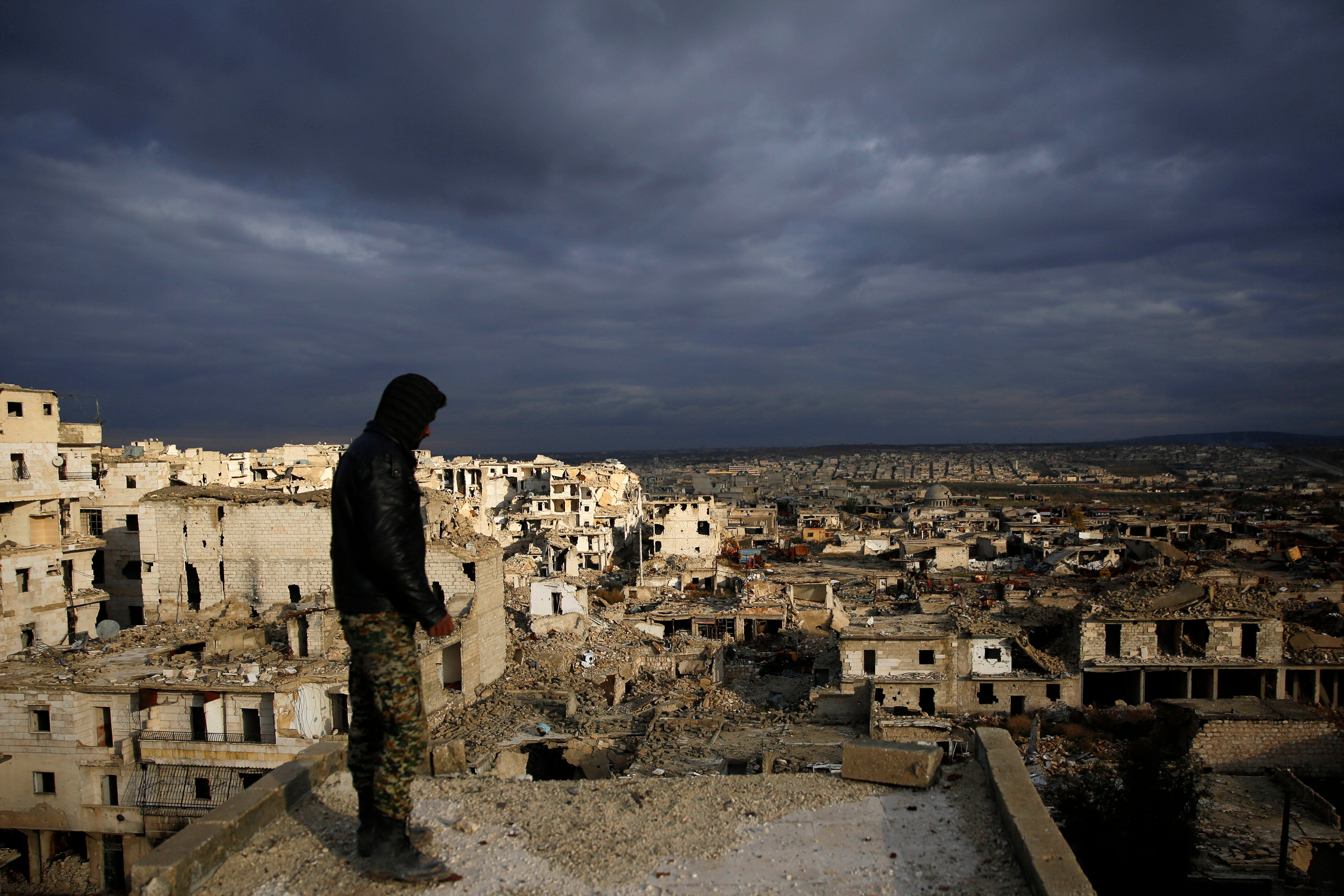 U.S. looks to coalition for Syria stabilization funds
A Syria deadline is drawing near -- unrelated to any U.S. military strikes. But in just one week some U.S. stabilization efforts in Syria could come to a halt, according to sources familiar with the projects. However, the State Department is working to ensure that the funding isn't cut off. It's reaching out to the coalition of countries fighting to defeat ISIS to see if any can help cover the costs for some of the stabilization projects in Syria currently funded by the U.S. When the Trump administration abruptly put a hold on the $200 million funding for these projects, it left the State Department scrambling – but now officials feel that they are closer to a real fix.
"We are optimistic that these programs won't abruptly end," said one U.S. government official working on these efforts. "We are focused on pounding the drum with the coalition."
Russia accuses U.K. of staging fake chemical attack in Syria
If these stabilization projects – which include de-mining and helping communities restore water and electricity -- come to a stop next week, the fear is that U.S. gains against the ISIS caliphate could be jeopardized. Earlier this month, General Joseph Votel, head of U.S. Central Command, urged the U.S. government to follow through and stabilize areas, consolidate military gains, help Syrians return home and address long-term issues of reconstruction.
Even if the European and Gulf countries in the U.S. coalition cannot foot the entire bill, the hope is that they can attract enough funding to cover the projects in the short term. That said, the White House has turned its attention to a possible military strike in Syria, so it is not closely involved in these discussions. If negotiations with the coalition partners fall through, the White House may opt not make up the difference.
Unlocking funding from other countries would likely gratify Mr. Trump, who has repeatedly said that the international community has an obligation to do more in the face of world crises.
There is still the possibility that the Trump administration could decide to fund the Syria stabilization efforts -- if not in total, then, in part. But unless the international coalition steps in with some funds, certain projects will run out of money in less than a month.
When asked what remains to be done in Syria in terms of stabilization, the State Department did not have a direct answer. It's true that this is difficult to assess because there is no complete survey of the areas in Syria where the U.S is currently working and would need to access. The work that remains is not easy.
"We can tell you it's bad. It's amongst the worst contamination in the world that our program has come across in over two decades of programming," said Jerry Guilbert, State Dept Chief of Programs for the Office of Weapons Removal and Abatement. "The reason we haven't conducted a holistic survey is because those surveys are expensive, and they're time-consuming, and right now we see the more pressing need as providing immediate assistance to the people who need it most."
The U.S. has contributed $875 million in stabilization and other non-humanitarian assistance to Syria since the start of the crisis. Since 2017, $38 million of that funding has been used to help clear improvised explosive devices, unexploded ordnance, and land mines from Raqqa, Tabqa, Manbij, and surrounding areas. The U.S. and partners on the ground have cleared over 15.5 million square meters of explosive devices, making 235 critical infrastructure sites such as hospitals and schools accessible again.
At this moment, President Trump is still weighing a military attack in Syria after Syrian leader Bashar al-Assad's suspected use of chemical weapons this week.
He initially said that a military attack would come at the beginning of the week, but on Thursday floated the idea that an imminent attack isn't necessarily certain.
"Never said when an attack on Syria would take place," he tweeted. "Could be very soon or not so soon at all! In any event, the United States, under my Administration, has done a great job of ridding the region of ISIS. Where is our "Thank you America?"
Thanks for reading CBS NEWS.
Create your free account or log in
for more features.