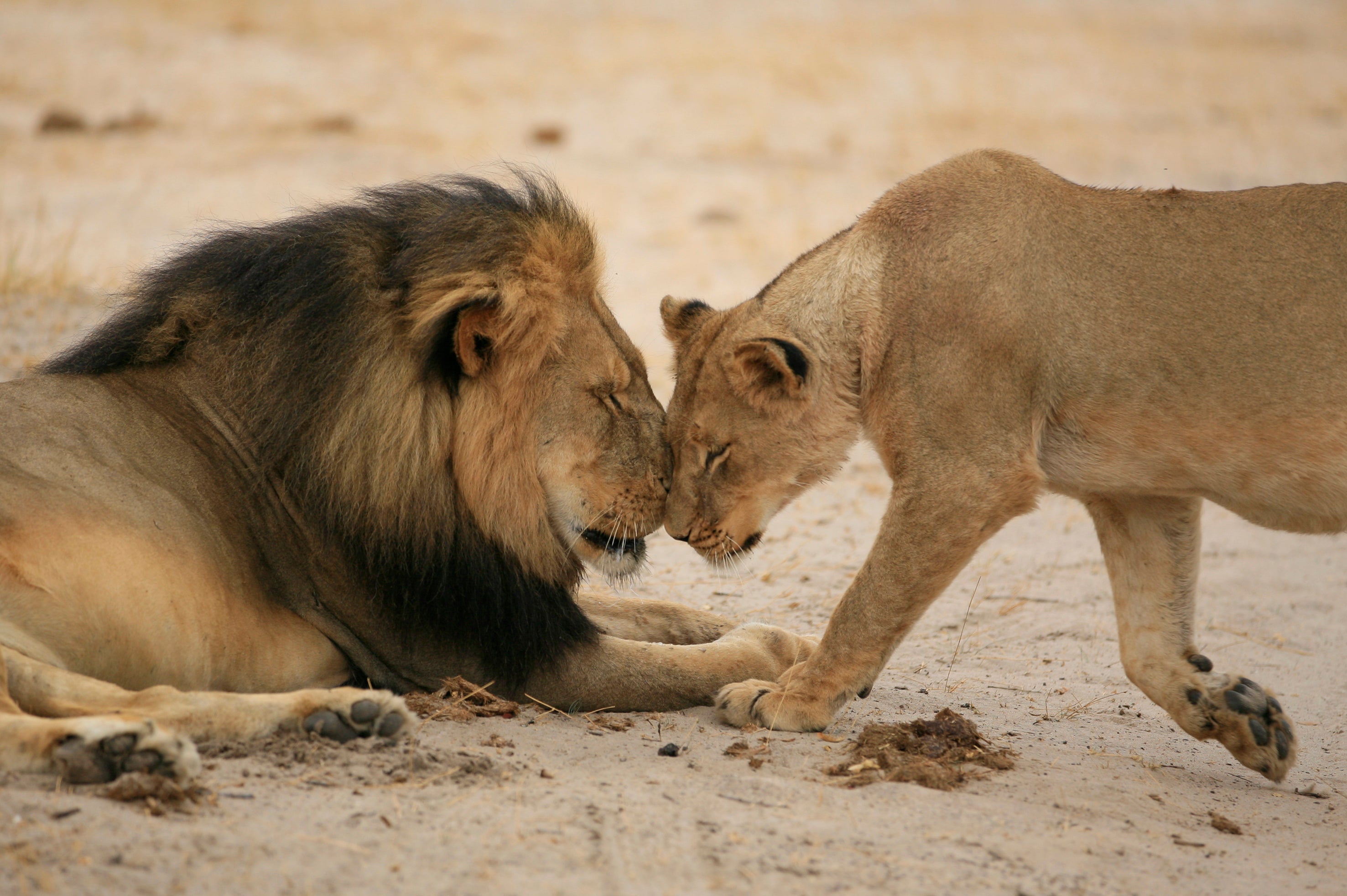 U.N. strikes back against illegal wildlife trafficking
UNITED NATIONS -- The U.N. General Assembly adopted by consensus of all 193 members, a landmark resolution designed to target illegal wildlife trafficking by preventing, combating, and eradicating the illegal trade.
Outraged at the killing of Cecil the famous lion in Zimbabwe, the Ambassador of Germany Harald Braun said after the vote: "Like most people in the world, we are outraged at what happened to the poor lion; hunting activities are partly legal, partly illegal and it is this resolution which fights all the illegal aspects of it."
"This resolution is meant to protect wildlife, both flora and fauna worldwide and it is meant to combat all illegal and illicit aspects of it," Braun said.
"Wildlife crime is a pressing global problem that requires shared solutions at all levels. No one country, region or agency working alone will be able to succeed," Braun told CBS News. "The need for an enhanced collective effort within and between states, regions and agencies is obvious. This includes working across source, transit and destination states and tackling both demand and supply."
The non-binding U.N. resolution, which sponsors say was the first of its kind, blames a sophisticated network of organized crime involved in wildlife poaching and trade for the upsurge of threats to human health and security, and it urges states to intensify international cooperation.
The resolution, which was proposed by Germany and Gabon, was sponsored by 70 countries, with a few countries added after it was put into final draft and as the issue of poaching made world headlines.
Entitled "Tackling Illicit Trafficking in Wildlife," the resolution is unusual in its calls for action. It calls on states to make trafficking in protected species by organized crime groups a serious crime; it urges member states to ratify the related U.N. conventions; it urges nations to prevent the illegal trade by strengthening laws and enforcement; and it calls on states to help the communities that are affected by wildlife trafficking.
The resolution also asks the U.N. Secretary General, Ban Ki-moon to report to the General Assembly on the implementation of the proposals and to consider appointing a special envoy "to promote awareness and galvanize international action."
The Wildlife Conservation Society said: "We commend the member states of the U.N. for recognizing that the wide-ranging impacts of wildlife trafficking go far beyond just wildlife; they negatively impact human livelihoods, health, and local and national security." Susan Lieberman, the group's Vice President for International Policy said the resolution "sets a powerful framework for governments to collectively tackle this global issue, and treat it as the transnational organized crime that is has become."
Gabon's Foreign Minister Emmanuel Issoze-Ngondet referred to the unanimous passage of the resolution, "a historic step."
The World Wildlife Fund's senior policy advisor, Leigh Henry said that the resolution "sends a powerful message from the highest possible level ... the world is saying that wildlife crime, and the global criminal syndicates profiting from it, will not be tolerated."
The U.N. has been working toward a resolution to call for action for several years, and the resolution urges states to ratify existing conventions including the Convention on International Trade in Endangered Species of Wild Fauna and Flora, the U.N. Convention against Transnational Organized Crime, and the U.N. Convention against Corruption.
On World Wildlife Day on March 3, the U.N. Secretary General Ban Ki-moon said, "Illegal trade in wildlife has become a sophisticated transnational form of crime."
"It's time to get serious about wildlife crime," the Secretary General said.
Thanks for reading CBS NEWS.
Create your free account or log in
for more features.