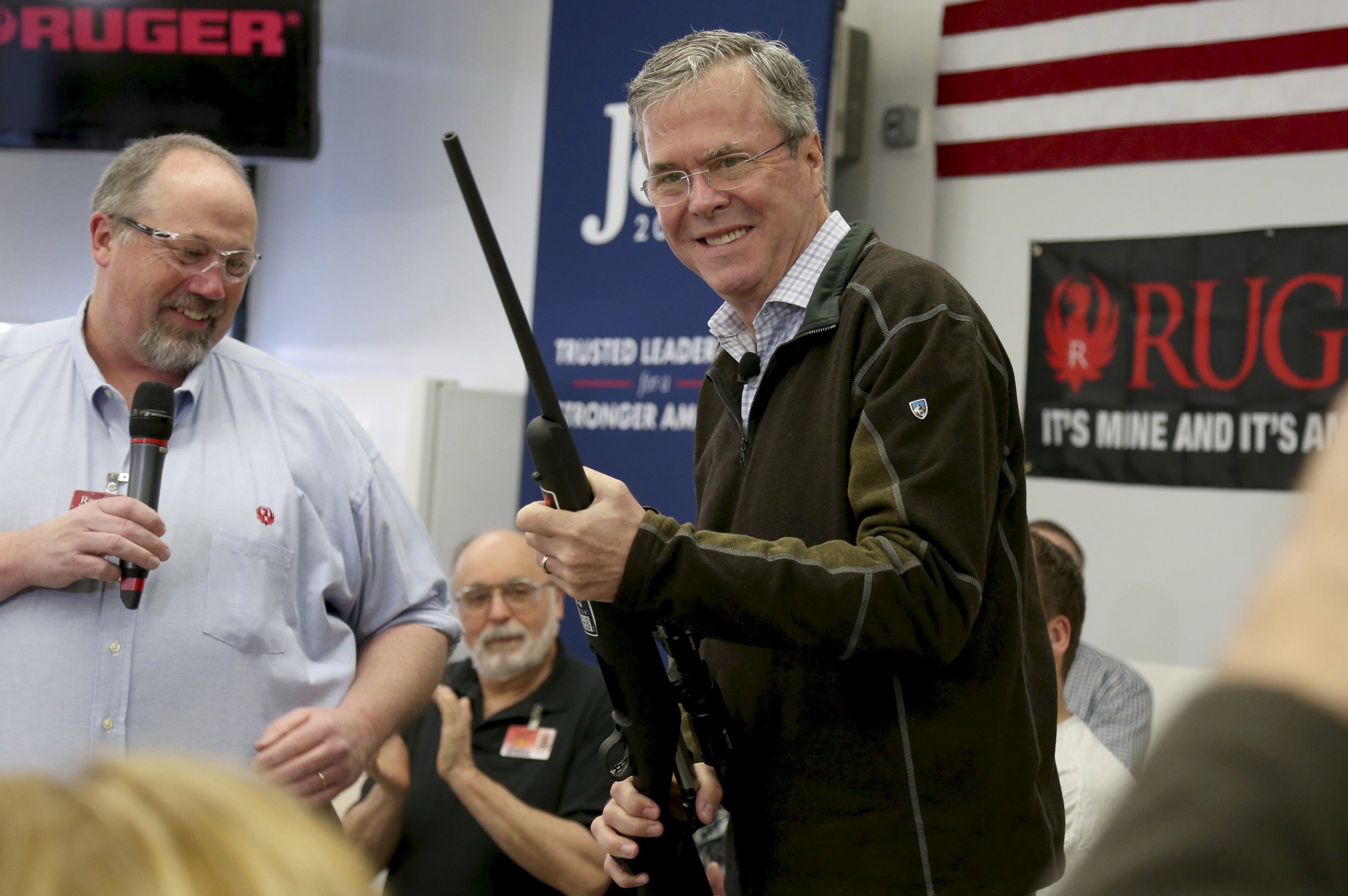 Twitter users make fun of Jeb Bush's gun photo
Republican presidential contender and former Florida Gov. Jeb Bush took heat Tuesday for a photo he shared on Twitter that had a one-word for its caption: "America."
The picture showed a .45-caliber handgun, personally engraved for him with the words "Gov. Jeb Bush."
The semiautomatic pistol was a gift from FN Manufacturing, a small firearms production factory in South Carolina where Bush visited while on the campaign trail.
But when the White House hopeful showed off his new gun on Twitter, other uses had some snarky responses to the photo.
Edward Snowden, the NSA whistleblower, instructed Bush to "delete your account."
Some Twitter users weighed in with their own versions of "America" -- including, but not limited to, America Ferrera, the silver screen actress.
Even New York City Mayor Bill de Blasio jumped in, with a shoutout to NYC eatery, Carnegie Deli:
One user also had some photoshop fun with Bush's campaign logo:
An American University professor pointed out that the handgun wasn't quite as representative of "America" as the GOP candidate would like to believe, noting that the FN Manufacturing plant was a subsidiary of Belgian firm FN Herstal.
Bush later defended his tweet, saying that he had only wanted to show support for the employees of the gun manufacturer.
"The purpose was we went to a gun manufacturing facility where lots of jobs are created, high-wage jobs," said Bush, who has touted his support of the Second Amendment throughout his White House campaign. "And I received a gun and I was honored to have it."
Thanks for reading CBS NEWS.
Create your free account or log in
for more features.