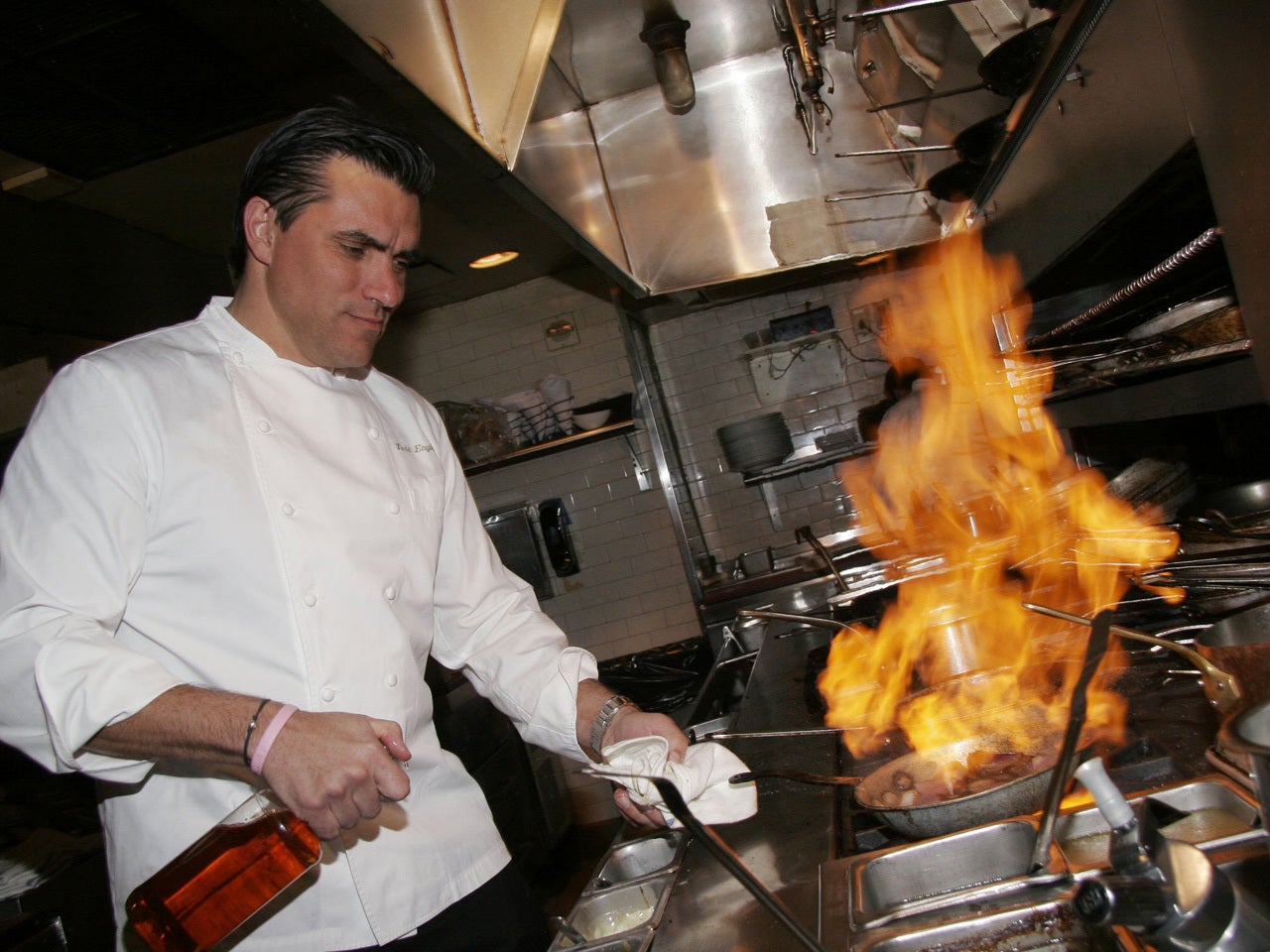 TV chef Todd English in financial hot water
(MoneyWatch) Celebrity TV chef Todd English faces some daunting problems. It isn't a bad shipment of fish, a broken dishwasher, or dinner rush with half the staff out sick. His company, Todd English Enterprises, has been under legal pressure in multiple lawsuits for alleged non-payment of large sums of money. And the result is that restaurants of his are being closed, and not of his volition.
The landlord of the building housing his first big hit, Olives in the Charlestown neighborhood of Boston, reportedly seized the property over $780,000 in allegedly unpaid rent and accrued interest. Last September, Carey Realty and City Square Holdings sued the company. Todd English Enterprises released a statement that the restaurant would reopen in a "new and shiny location."
A fire had closed Olives for two years. According to the lawsuit, William Carey claimed that English had stopped paying rent months before the fire. Carey also claimed that the fire was due to English's not cleaning grease out of the restaurant's ducts.
This is only the latest problem facing Todd English Enterprises. Back in May, Kingfish Hall in Boston's Faneuil Hall closed after the company was reportedly sued for $1 million, mostly in back rent. According to a Boston Globe report, the space was left with thousands of dollars in physical damage.
According to the Boston Globe, as of last September, English was the defendant in at least six lawsuits "related to claims of unpaid bills and the closing of several restaurants."
MoneyWatch sent the following questions to Todd English Enterprises:
-- How many properties have been taken back or closed down because of outstanding debts?
-- What is the basic problem facing the company at this point? Is it too rapid expansion?
-- What business model might work?
--In how many suits is the company a defendant at the moment?
Here is English's answer, according to the company's vice president of communications:
This was a deliberate business decision based on the company's current needs and long time strategy. We left because we could not renegotiate the lease as it was double market rate. I still own Olives liquor license.
The response came earlier this week after English had returned from "opening a restaurant in the Bahamas," according to the company.
Thanks for reading CBS NEWS.
Create your free account or log in
for more features.