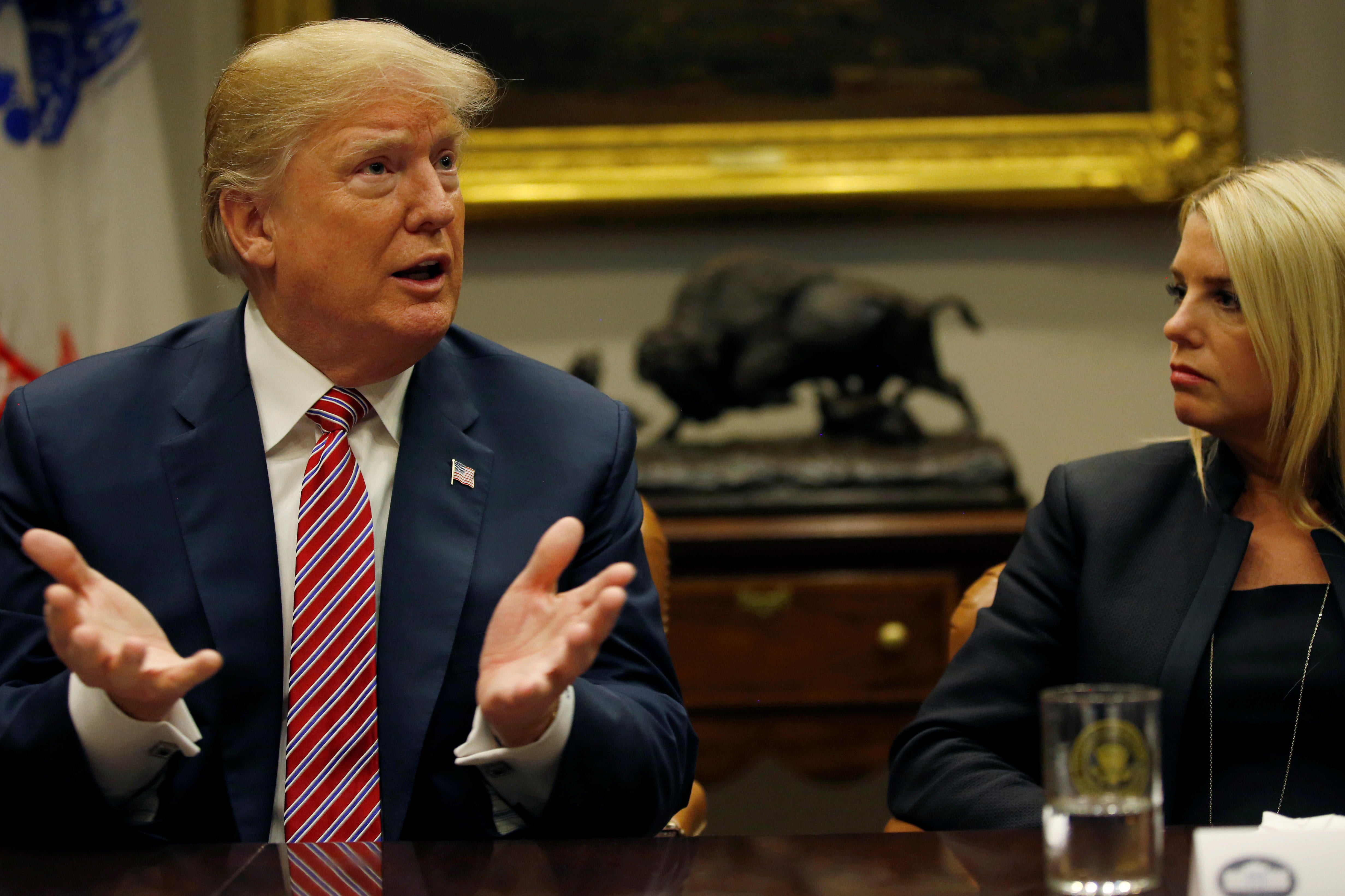 Trump's video game meeting: Who's attending?
President Trump plans to meet with video game industry representatives as he considers responses to gun violence after the Parkland, Florida school shooting that killed 17 people.
The White House released a statement Thursday saying that the meeting would address "violent video-game exposure and the correlation to aggression and desensitization in children." The White House said it'll be "the first of many with industry leaders" on this issue.
The president raised concerns about the impact of violent video games and movies on children recently, in a meeting with members of Congress on gun violence.
"The video games, the movies, the Internet stuff, it's so violent," the president said, mentioning his son, Barron Trump. "I look at some of the things he's watching and I say, how is that possible?"
Attendees at Thursday's meeting include representatives of the Entertainment Software Association, the Entertainment Software Rating Board and the Parents Television Council. Others represent the Media Research Center, a video game distributor, a software company, along with the author of a book linking mass killings to violent video games.
White House press secretary Sarah Sanders addressed the meeting yesterday during her press briefing. She did not comment on the topics, stating she didn't want to "get ahead of" the discussion between video game representatives and described today's meeting as an important discussion to have to help promote school safety.
When questioned about whether the president thought games are too violent, Sanders replied, "It certainly is something that should be looked at and something that we want to have the conversation about."
The Entertainment Software Association (ESA) is the U.S. association representing companies that publish computer and video games. They also organize the annual Electronic Entertainment Expo, better known as E3. A representative from the ESA will attend the meeting. According to GameSpot, the ESA hopes to have a "fact-based conversation" with White House officials this week to discuss "video game ratings, our industry's commitment to parents, and the tools we provide to make informed entertainment choices."
Mr. Trump has repeatedly referenced the violence in movies and video games during his public comments about guns and school safety since last month's Florida shooting. Decades of research have failed to find such a link.
Passing along a list of the expected attendees/statement from the White House about today's meeting with video game industry leaders via pool:
Members of Congress:
Senator Marco Rubio (R-Florida)

Representative Vicky Hartzler (R-Missouri)

Representative Martha Roby (R-Alabama)

External Participants:
Mr. Strauss Zelnick, Take-Two Interactive (Former Chairman of ESA), CEO of Rockstar Games

Mr. Brent Bozell, Media Research Center

Lt. Col. Dave Grossman (Ret.), "On Killing: The Psychological Cost of Learning to Kill in War and Society" and "Assassination Generation: Video Games, Aggression, and the Psychology of Killing"

Mr. Pat Vance, President of Entertainment Software Rating Board

Mr. Mike Gallagher, President and CEO of the Entertainment Software Association

Mr. Robert Altman, Chairman and CEO of ZeniMax Media (parent company of Bethesda Softworks)

Melissa Henson, Mother from Parents Television Council

More:
Thanks for reading CBS NEWS.
Create your free account or log in
for more features.