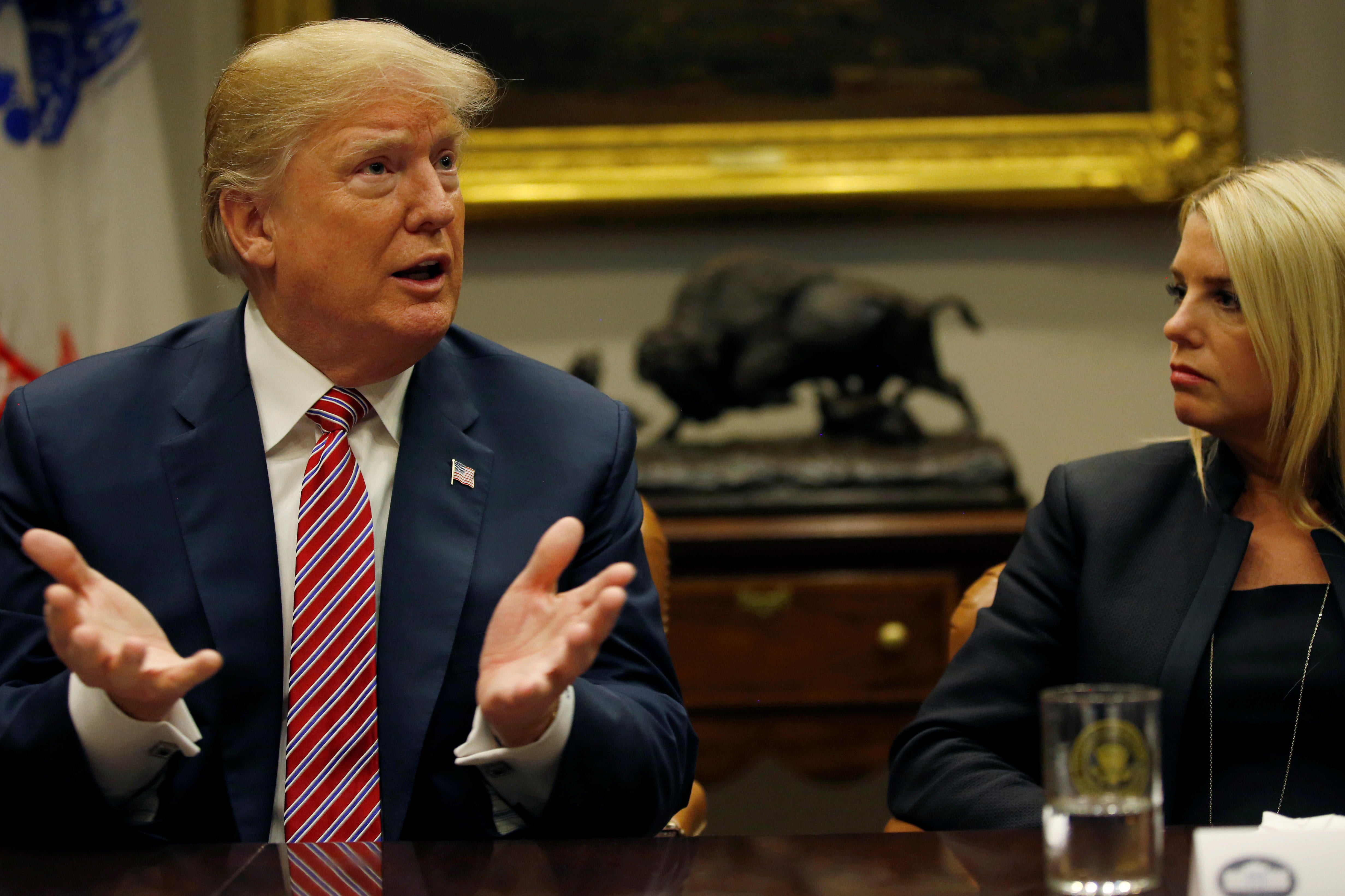 In wake of school shooting, Trump raised common concern about violent video games
In a meeting with state leaders discussing gun violence this week, President Trump reintroduced another concern about what may inspire school shootings. "I'm hearing more and more people say the level of violence on video games is really shaping young people's thoughts," he said Thursday at the White House.
It's not the first time this question has come up related to a mass shooting.
Sandy Hook shooter Adam Lanza was found to have spent many hours playing lighthearted computer games like "Dance Dance Revolution," but he also spent a significant amount of time playing the first-person shooter games "Combat Arms" and "Call of Duty Black Ops," according to a 2013 final report by the Connecticut Office of the Child Advocate.
FBI investigators also found the game "School Shooter" in Lanza's house, as well as 172 screen shots of the game "Combat Arms."
The Connecticut report cited research that concluded "heavy or addictive video game usage has a deleterious impact on social emotional functioning."
However, the FBI's Behavioral Analysis Unit reported to the parents of the children who were killed in 2014, "There is no evidence to suggest that the shooter viewed the attack as a "video game" or as a contest."
The Entertainment Software Association that represents video game developers declined comment for this story but referred CBS News to the research on its homepage that points out that the sharp rise in video game consumption happened at the same time that "violent crime, particularly among the young, [had] decreased dramatically."
The association also noted that video games played in foreign countries are as violent -- if not more violent than those sold in the United States -- yet those countries have a "considerably lower" level of violent crime.
After Sandy Hook a bill with bipartisan support to study the impact of violent video games on children was introduced by Senator Jay Rockefeller, D-West Virginia.
The Entertainment Software Association lobbied against the bill, which later died, and told CBS News at the time that "extensive research has already been conducted and found no connection between media and real-life violence."
Yet, in 2013, 14 researchers and professors working with the Institute of Medicine and the National Research Council reviewed all of the research that had been done to date on firearm-related violence in response to Sandy Hook.
When it came to violent video games they concluded that these key questions remained unanswered: Is there a relationship between long-term exposure to media violence and subsequent firearm-related violence? If such a relationship exists, is it causal and who is most susceptible?
The Parkland tragedy is likely to bring these questions back to the forefront.
Thanks for reading CBS NEWS.
Create your free account or log in
for more features.