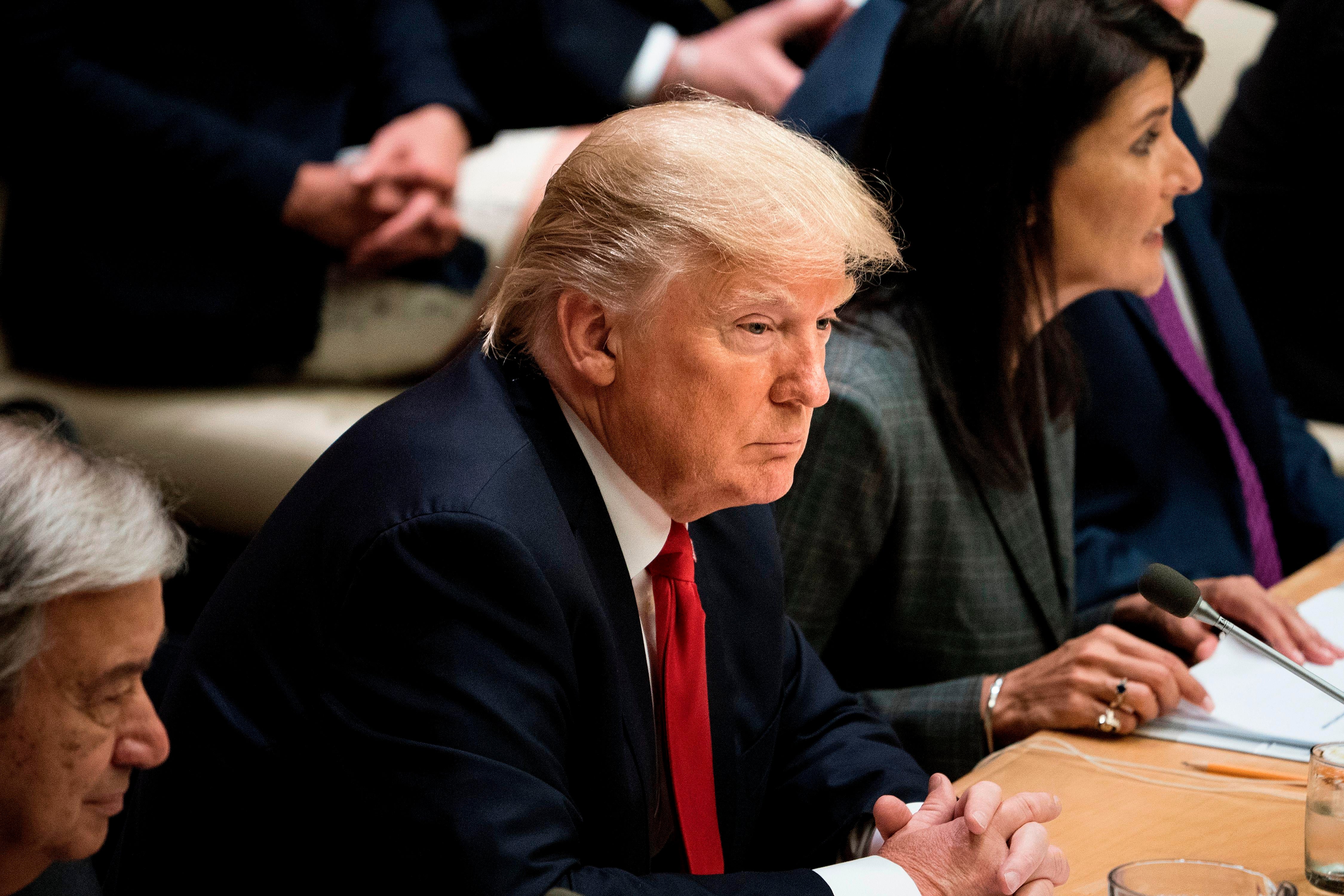 Trump to deliver UN speech focused on "principled realism"
In his address to the 72nd session of the United Nations General Assembly (UNGA), President Trump will deliver a vision of foreign policy that further develops ideas he articulated in his overseas trips to Saudi Arabia and Poland, according to a senior administration official.
The speech is expected to emphasize "international cooperation" to fight shared threats based on a "rational basis," burden sharing, and a mutual respect for the sovereignty of each country. The official described Mr. Trump's foreign policy philosophy as "principled realism."
"Nations cannot be bystanders in history – and that if we don't confront the threat now they will only gather force and become more formidable as time passes. And that together, responsible nations have an obligation to engage in collaborative behavior to confront these threats," the senior administration official said when describing the message of the speech.
Mr. Trump has maintained this vision of foreign policy "for decades," according to the senior administration official.
"This is his vision. Those of us lucky enough who have the chance to be quote and quote advisors are working for a person who has had a deeply developed world view for decades in terms of reshaping America's, establishing fairness in Americans relationship with other countries and creating a foreign policy that is driven by outcomes not by ideology," the official said.
According to the official, Mr. Trump will directly address the "North Korean menace…in extremely tough terms," the Iran nuclear deal, the crisis in Venezuela, and terrorism.
When pressed on whether or not Mr. Trump will call out China or Russia specifically, the official said rather cryptically that "everyone in this world who needs to be delivered a message in this speech will understand what message is being delivered to them, and in the way and fashion in which that message is being delivered."
CBS News' Jacqueline Alemany contributed to this report.
Thanks for reading CBS NEWS.
Create your free account or log in
for more features.