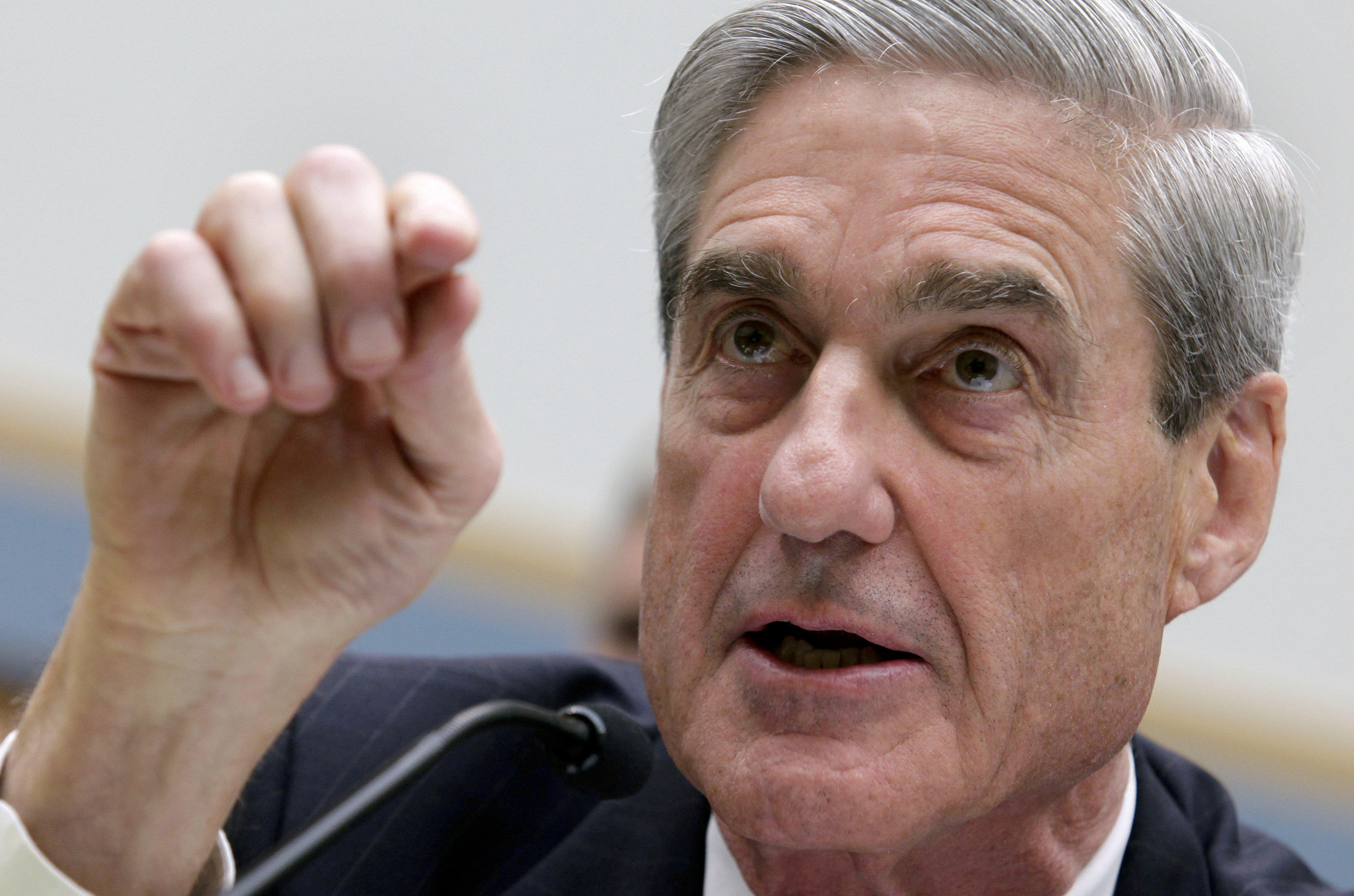 Trump lashes out at Robert Mueller on Twitter ahead of expected Manafort, Cohen filings
President Trump lashed out at Special Counsel Robert Mueller in a series of tweets on Friday ahead of court filings expected later in the day. Mr. Trump also promised that his lawyers would release a report to counter Muller's final findings.
"Robert Mueller and Leakin' Lyin' James Comey are Best Friends, just one of many Mueller Conflicts of Interest," Mr. Trump said in a series of morning tweets. "Will Robert Mueller's big time conflicts of interest be listed at the top of his Republicans only Report. Will Andrew Weissman's horrible and vicious prosecutorial past be listed in the Report."
Mr. Trump went on to accuse Weissmann, one of Mueller's investigators, of having "wrongly destroyed people's lives," and of taking down "great companies...only to be overturned 9-0 in the United States Supreme Court."
Weissmann played a key role in prosecuting top executives in the Enron scandal, and he led the case against Enron's accounting firm, Arthur Andersen. Weissmann successfully argued that the firm had covered up Enron's wrongdoing by shredding its accounting records. But Mr. Trump appears to be referring to the fact that that conviction was later unanimously overturned by the Supreme Court.
Mr. Trump also tweeted that his lawyers, including Rudy Giuliani, will be releasing a "Counter Report" to the Mueller report. The president said this counter report was already 87 pages in length, but would not be finished until Mueller's office releases what Mr. Trump termed the "Witch Hunt Report."
Mr. Trump's Twitter tirade comes as Mueller and prosecutors are expected to file court documents related to two important witnesses in their Russia probe: former Trump campaign chairman Paul Manafort and former Trump lawyer Michael Cohen. Also, former FBI director James Comey is appearing before a closed-door session with lawmakers on Capitol Hill Friday.
In the tweets, the president also said he does not know Jerome Corsi, the Roger Stone associate who has been saying he has a joint defense agreement with Trump in the probe.
Thanks for reading CBS NEWS.
Create your free account or log in
for more features.