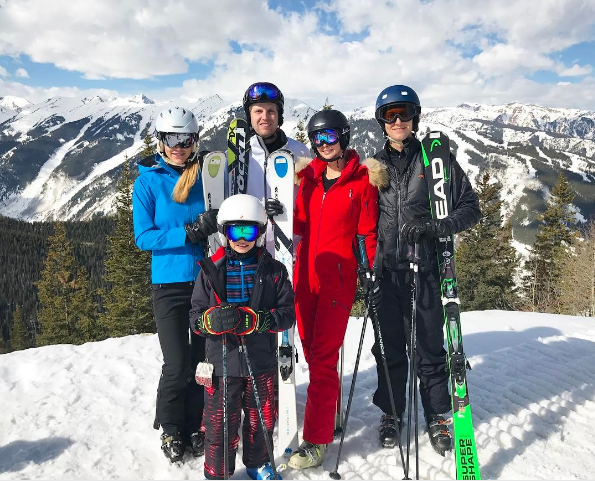 Trump kids' ski vacation incurs over $300,000 in security costs
By Laura Strickler, Analisa Novak and Julianna Goldman
The annual Aspen ski vacation taken in March by President Trump's children, Ivanka and Eric Trump, and their families, including son-in-law Jared Kushner, left taxpayers on the hook for security costs of at least $330,000, CBS News has learned.
Records obtained by CBS News through a Freedom of Information Act request show that the Department of Homeland Security (DHS) spent $329,561 for the week-long vacation. Housing costs were $195,700 at hotels across town.
The Secret Service also spent $26,000 on rental vehicles. Equipment costs were close to $22,000 -- to accompany the family on the slopes, the Secret Service had to buy lift tickets and rent skis and boots. They also rented bikes and bought other unidentified items at outfitting supplier REI and Backcountry.com.
Pictures posted on Instagram show Ivanka Trump and her husband, Jared Kushner – both senior advisers to the president -- along with Eric and Lara Trump atop Aspen Mountain. Eric Trump and his wife also brought along their two dogs.
Back in Washington, the White House was in the midst of its first failed attempt to overturn Obamacare and President Trump was reportedly upset that Kushner, in particular, wasn't around at that critical time.
When Ivanka Trump and Kushner took their family to a ski resort in Whistler, Canada during Passover in April, U.S. Secret Service went, too, and the cost of their portion of the trip was over $65,000.
To be sure, former First Lady Michelle Obama took daughters Malia and Sasha on ski trips to Aspen during President Obama's eight years in office. According to records obtained by Judicial Watch, Secret Service costs for their trip last February were around $166,000 and in 2015, they were $65,000.
The FOIA response however, comes as President Trump's administration is under fire for its cabinet officials flying on non-commercial planes at a significantly higher cost to the taxpayer. Today, Health and Human Services Secretary Tom Price resigned after racking up hundreds of thousands of dollars in private flights.
"I'll be announcing something in the very near future," President Trump said Friday when asked whether the controversy could cost Price his job. "Secretary Price is a good man, but we are looking into it."
Alex Derosier contributed reporting to this story.
Thanks for reading CBS NEWS.
Create your free account or log in
for more features.