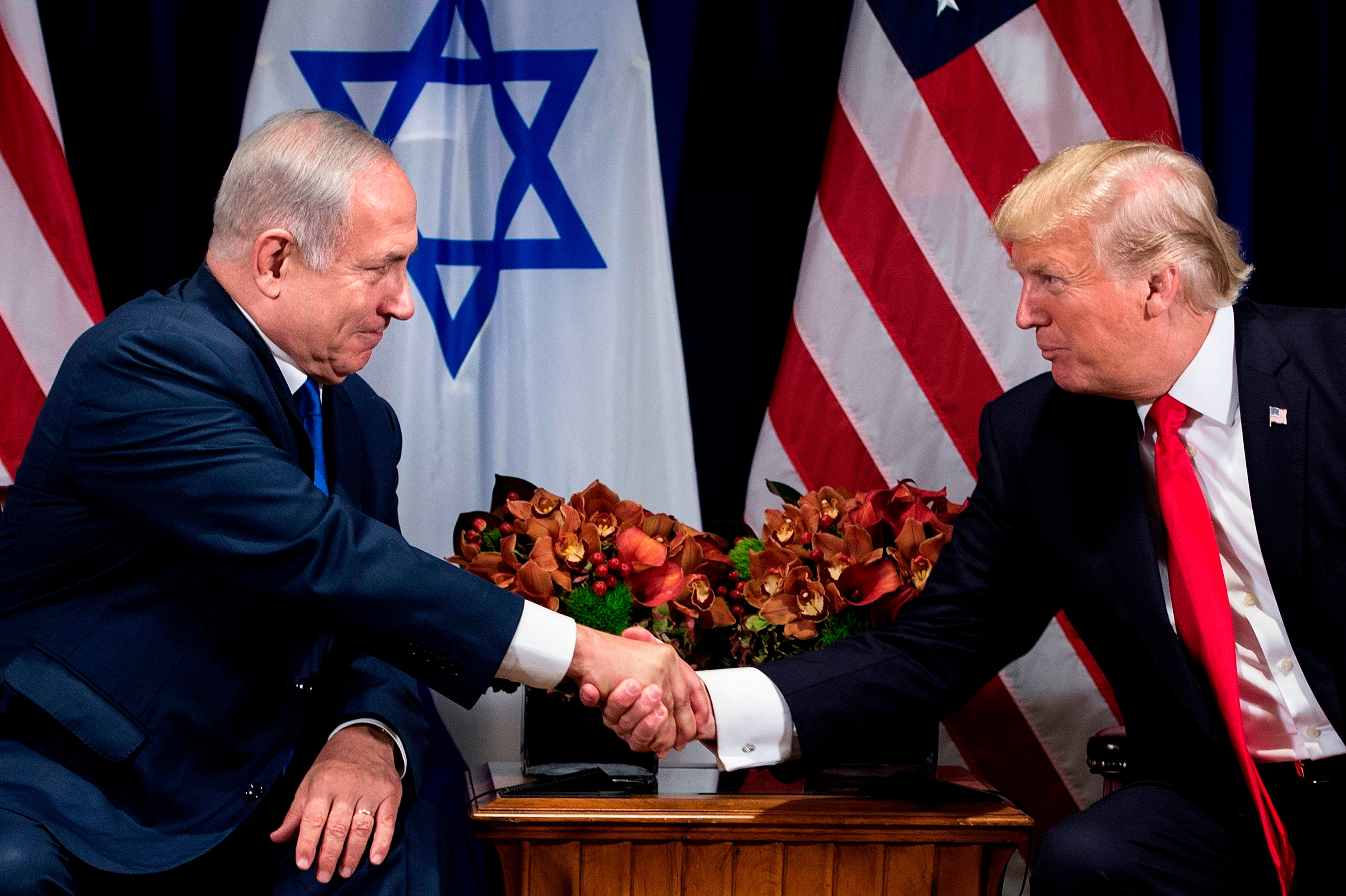 Trump says U.S. aid to Palestinians won't continue until they return to peace talks
President Trump said Thursday that U.S. aid to the Palestinians won't continue until they're willing to "sit down and negotiate peace."
At a bilateral meeting with Israeli Prime Minister Benjamin Netanyahu at the World Economic Forum in Davos, Switzerland, Mr. Trump said that the Palestinians "disrespected" the U.S. a week ago by not allowing Vice President Mike Pence to see them on his trip to the Middle East. He suggested, therefore, the aid money is on the table.
"This was never brought up by any negotiators," Trump said, "But it's brought up by me."
Mr. Trump alluded to his decision in December to recognize Jerusalem as Israel's official capital, breaking the U.S.'s longstanding policy that the city's final status should be determined by peace negotiations.
"We took Jerusalem off the table so we don't have to talk about it anymore," he said Thursday. "What I did with Jerusalem was my honor."
In December, however, the president said, "We are not taking a position of any final status issues, including the specific boundaries of the Israeli sovereignty in Jerusalem, or the resolution of contested borders. Those questions are up to the parties involved."
Mr. Trump said that a small version of the U.S. embassy in Israel will be opened in Jerusalem "sometime next year." He announced in December that his administration planned to move the embassy to the city from Tel Aviv, where it's been based for decades.
The president added that his administration already has a "proposal for peace" that will benefit the Palestinians and be good for the Israelis as well.
Netanyahu praised Mr. Trump, saying his decision on Jerusalem "pushes peace forward" and said that his U.S. counterpart stood up for Israel at the United Nations in a "remarkable way."
"I look forward to continuing our remarkable, tremendous friendship," Netanyahu said.
Mr. Trump greeted Netanyahu following the prime minister's visit with Vice President Mike Pence during his overseas visit to the Middle East. There, Pence had announced the U.S. embassy in Israel would be making its move to Jerusalem from Tel Aviv earlier than planned.
Mr. Trump arrived in Davos and the World Economic Forum Thursday, hours after an impromptu press conference with reporters in which he said he is looking forward to being interviewed by special counsel Robert Mueller, and is open to a pathway to citizenship for Dreamers.
White House press secretary Sarah Huckabee Sanders said the president was looking forward to "opportunities to advance his America First agenda with world leaders."
Thanks for reading CBS NEWS.
Create your free account or log in
for more features.