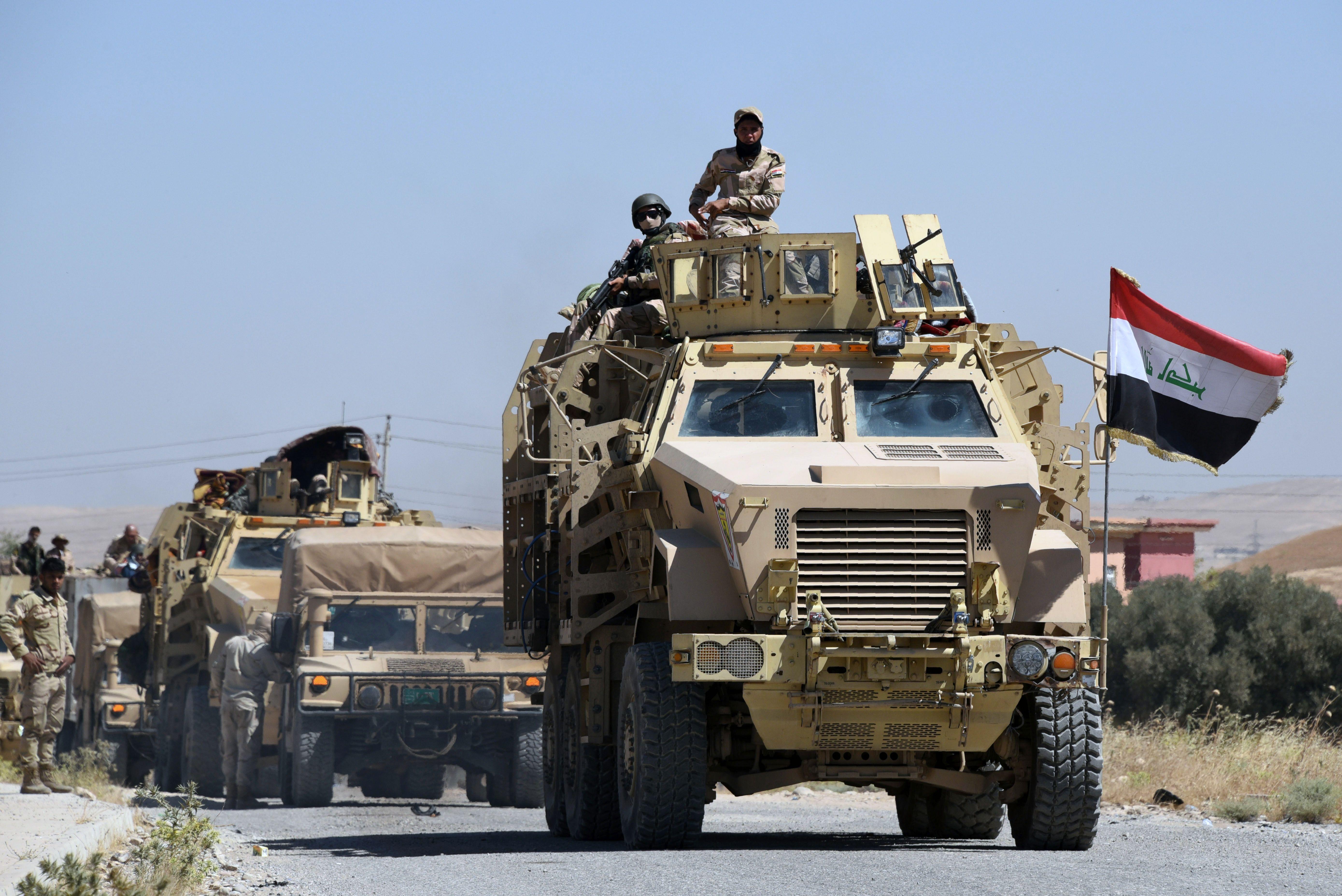 Trump announces capture of five ISIS leaders
President Trump announced Thursday on Twitter that several leaders of the terror group ISIS were apprehended in a recent operation. "Five Most Wanted leaders of ISIS just captured!" Mr. Trump said in a tweet.
The ISIS officials were captured in a joint operation carried about by American and Iraqi intelligence, according to The New York Times. The paper reports that the operation began after Turkish authorities arrested a top aide to ISIS chief Abu Bakr al-Baghdadi in February and extradited him to Iraq. After being interrogated by American and Iraqi intelligence agents, the ISIS official lured four other leaders of the terror group across the Iraqi border, where they were arrested.
The ISIS leaders who were apprehended do not include al-Baghdadi, a senior U.S. official confirmed to CBS News' Margaret Brennan. The self-styled caliph is still at large and believed to be hiding in the cross border area between Iraq and Syria.
Intelligence gleaned from the interrogations of the ISIS official arrested by the Turks, who is identified by the Times as Ismail Alwaan al-Ithawi, also led to an April U.S. airstrike that killed 39 suspected ISIS members.
Following the airstrike, the paper reports, U.S. and Iraqi agents persuaded al-Ithawi to help set a trap and convince the other ISIS leaders to leave Syria and enter Iraq. The apprehended ISIS officials include Abu Abdel al-Haq, who had handled internal security for the group, Saddam al-Jammel, who governed some ISIS territory in eastern Syria.
Thanks for reading CBS NEWS.
Create your free account or log in
for more features.