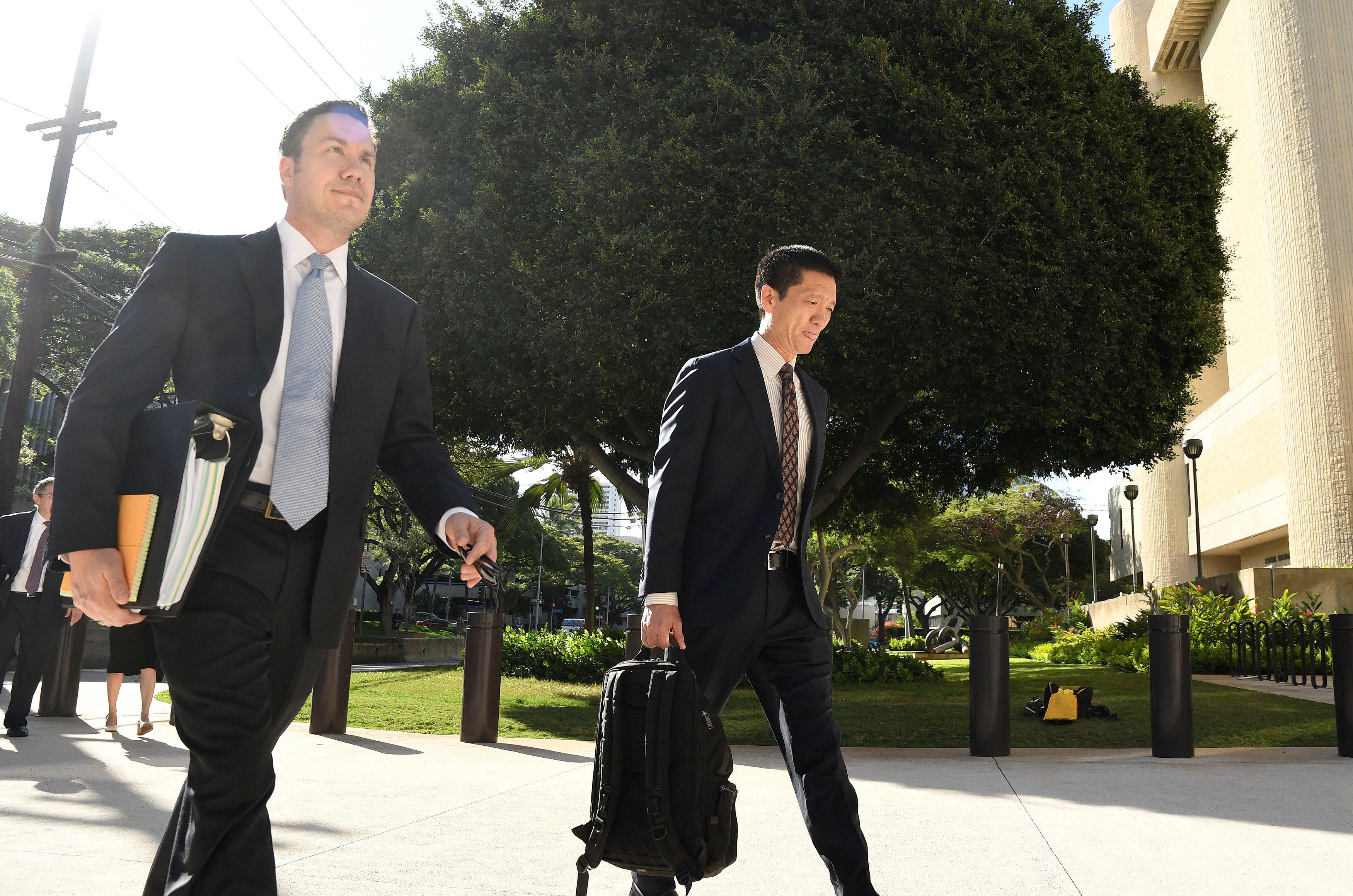 Trump administration appeals court ruling on revised travel ban
HONOLULU -- The Trump administration is appealing a Hawaii federal judge's ruling blocking President Trump's revised travel ban.
Attorneys from the Department of Justice appealed the earlier ruling on Thursday in the 9th U.S. Circuit Court of Appeals. The move comes a day after U.S. District Judge Derrick Watson issued a longer-lasting hold on key provisions of Trump's executive order.
The government says in court documents that the appeal also applies to a temporary order that Watson previously issued that halted the suspension of new visas for people from six Muslim-majority countries and a freeze on the U.S. refugee program.
The appeal moves the whole process closer to the Supreme Court, CBS News' chief justice correspondent Paula Reid reports.
Watson issued a 24-page order Wednesday extending his temporary order blocking the ban. It came after the Department of Justice argued for a narrower ruling only covering the part of Trump's executive order that suspends new visas for people from six Muslim-majority countries.
Government attorney Chad Readler had argued that halting the flow of refugees had no effect on Hawaii and the state has not shown how it is harmed by the ban. Watson disagreed.
The administration says the executive order falls within the president's power to protect national security and will ultimately succeed, while Hawaii Attorney General Douglas Chin likened the revised ban to a neon sign flashing "Muslim ban" that the government hasn't turned off.
The 9th Circuit has not been friendly to the Trump DOJ arguments on the first travel ban, Reid reports. And an added complication is that the revised travel ban is tied up in litigation in multiples circuits across the U.S., so relief in this circuit may not be enough to allow the travel ban to go into effect while the courts determine if its constitutional.
Thanks for reading CBS NEWS.
Create your free account or log in
for more features.