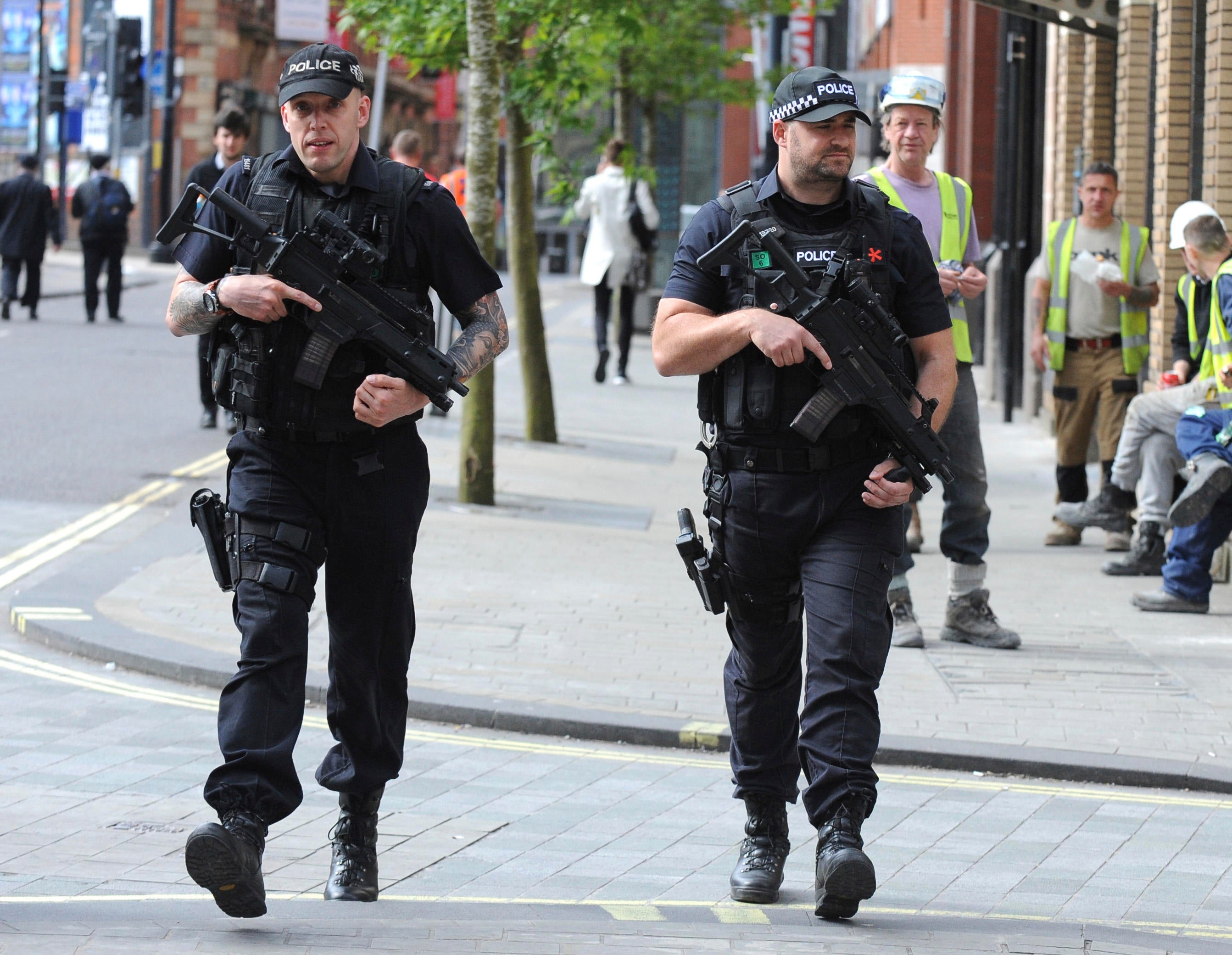 British prime minister: Terror threat level raised to "critical" after Manchester attack
British Prime Minister Theresa May announced Tuesday that the terror threat level in the U.K. has been raised from severe to critical, the highest level.
The announcement follows the deadly terror attack Monday at an Ariana Grande concert in Manchester that killed at least 22 people and wounded at least 59 others.
May said this means a further attack is "imminent" and additional resources and support will be available to police in the fight against terrorism, including armed forces to help with police. It is still an active investigation around the arena.
"As we mourn the victims of last night's attack, we stand defiant," May said. "The spirit of Manchester and the spirit of Britain is far mightier than the sick plots of terrorists -- and that is why the terrorist will never prevail."
As CBS News' Jonathan Vigliotti reports, this is the highest the threat level has been in the U.K. since 2007. The increase, according to Vigliotti, shows there is a concern about accomplices.
"The concern at this point is the unknown," Vigliotti reports.
After May's announcement, London Mayor Sadiq Khan issued a statement on Facebook saying, "London stands in solidarity with the people of Manchester."
"Our emergency services prepare day in, day out for these situations," Khan posted. "Our plans are well rehearsed and well prepared. I would urge all Londoners and visitors to remain calm and vigilant, and to report anything suspicious to the police."
British authorities identified Salman Abedi, 22, as the suicide bomber in the attack. CBS News confirmed Abedi was known to British authorities prior to the attack. An unnamed European security official told The Associated Press that Abedi was a Briton of Libyan descent. Salford University near Manchester's city center confirmed to CBS News that he was a second-year student at the school and was studying business and management.
In a generic statement posted online, the Islamic State of Iraq and Syria (ISIS) claimed responsibility for the attack in Manchester.
Monday's attack was one of the deadliest in Europe since the series of coordinated attacks in Paris on Nov. 13, 2015 killed 130 people, including 89 people at a concert at the Bataclan and the July 16, 2016 car attack in Nice that killed 87 people, including the driver. ISIS claimed responsibility for those attacks
In the past two years, there have been a number of deadly attacks throughout Europe. In March, a driver mowed into pedestrians on Westminster Bridge before trying to break into Parliament with a gun. He killed four people before being shot and killed himself.
Thanks for reading CBS NEWS.
Create your free account or log in
for more features.