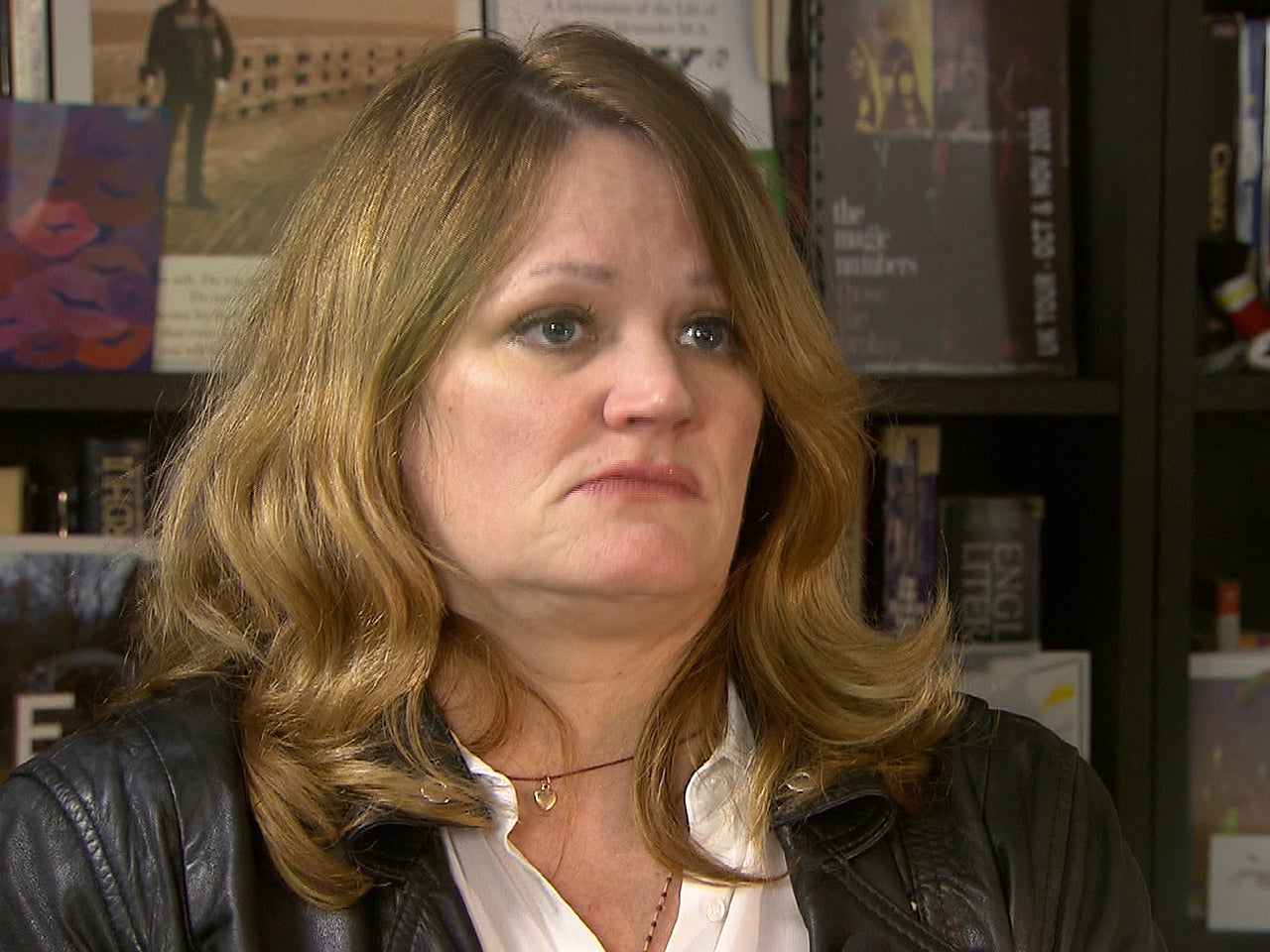 Paris attacks survivor "determined to see love"
PARIS -- No one in the happy crowd at the Bataclan dreamed that what sounded like the Eagles of Death Metal's percussion, was in fact terrorist gunfire.
"I heard the sounds; 'pop, pop, pop,'" Helen Jane Wilson, who was at the show in Paris on Nov. 13 last year, told CBS News correspondent Elizabeth Palmer.
She said the possibility that the loud noise could be coming from guns "didn't even occur" to her.
Wilson was with her dear fried Nick Alexander, the merchandise man for the band, who immediately threw her to the ground.
"They did their first round of -- I'm trying to think of another word to say..." struggled Wilson.
"Killing?" asked Palmer, as they spoke at the survivor's apartment in the French capital.
"I don't like to say it," Wilson responded.
But that's what it was. Panicked fans stampeded out the stage door, dragging the wounded and the dying with them. Inside, the gunmen hadn't spotted Helen and Nick, who were hidden under a table. It wouldn't last long.
"A guy next to us started screaming at them, insulting them, and two of them came back and saw us, and then..." Wilson choked back tears to continue. "Then I tried to keep him alive for as long as I could."
But Nick died in her arms. Helen was shot in both legs. Like scores of others, she was only saved thanks to the skills of French surgeons.
Two weeks after the attacks, at the official memorial ceremony in Paris, Nick's was one of the 130 victims' names read aloud.
In December, he was buried at his home in Britain.
Now, the sidewalk outside the Bataclan has been cleared of candles and flowers. Helen's grief is as raw as the day Nick died.
"Every single day I wake up and cry for hours and every single night before I go to bed I cry. I talk to Nick and tell him that I love him and that I'm sorry I couldn't do more," she told Palmer.
Helen, who's from New Orleans, has spent her life on the rock scene. In Paris, she runs a catering company that specializes in food for concerts.
But these days she finds it hard to concentrate on work. She told Palmer she's still haunted by nightmares, every single night.
"A lot of times I have to save people, and I can't," she said, describing the recurring dreams. "Or I am so confused; part of my brain is falling out on the floor and I have to put it back in, like a puzzle."
Wilson witnessed a massacre, and like so many survivors, she's also haunted by guilt.
"Helplessness is a big thing, I think, for me," she said.
As for the huge outpouring of sympathy and support from friends, family, and the community in Paris at large, it helps, she says, but it cannot erase what she's seen, or give back what she lost.
"I've always been able to solve my problems in my life. Always. I can't solve this one," she told Palmer. "The pieces are permanently gone."
She is, overall, determined not to let the horror of what she went through poison her mind, and make her hate.
"I'll never leave Paris," she told Palmer without wavering. "It's the most beautiful city in the world. People genuinely care here. I have Muslim friends and we talk about what happened. I'm working to feel no anger. I am determined to see love, and the way people help each other."
Thanks for reading CBS NEWS.
Create your free account or log in
for more features.