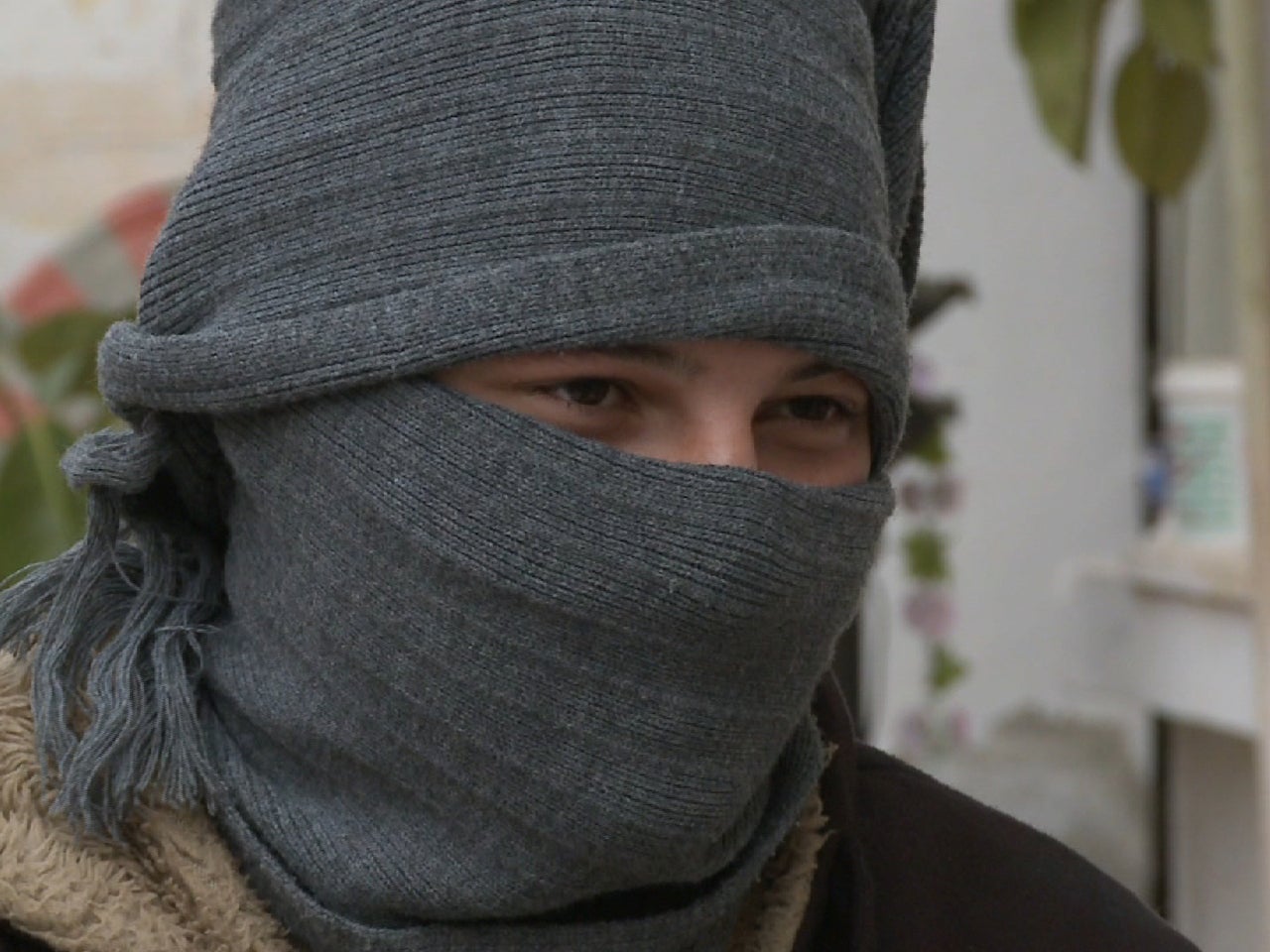 The Syrian teen who helped spark an uprising
(CBS News) AMMAN, Jordan - One year ago Mohammed, a 15-year old kid from the Syrian city of Deraa, and his friends hit the streets to scrawl anti-regime slogans on the walls of a school.
"The first thing we did, we wrote on the walls - 'the people want the regime to fall' and 'it's your turn, Doctor!'" he says, recounting his graffiti aimed at President Bashar Assad, a western-trained medical doctor.
They were a group of children, some as young as ten, inspired by the revolutions that happened in Tunisia, Egypt and Libya. They had no idea what they were doing. When asked if he thought at the time that the graffiti would inspire an uprising that has gone on for more than a year, he said, "we never imagined."
Mohammed and his companions were arrested and taken to the local branch of Syria's infamous political security forces where he says they were beaten - not to extract information, but as punishment for what they had done. As word spread of their detention, family members and neighbors began angrily clamoring for their release. Assad at first attempted to placate the town and ordered the children released, but he failed to stem the growing anger; demonstrations continued and soon spread throughout the entire country.
It was the moment that galvanized Syria's nascent protest movement.
Complete coverage: The Arab Spring
Turkey sees sharp rise in Syrian refugees
Syrian opposition group suffers internal blow
A year later, what began as a group of schoolchildren spraying slogans on a wall has turned into a bloody internal conflict as the Syrian government continues its attempt to stamp out the uprising.
Despite the severity of the security crackdown and the biting effect of international sanctions, Assad's regime still counts on the support of most of its members. While information from Syria can be unreliable, there have been no reports of members of the president's inner circle defecting. Regularly, thousands of pro-regime Syrians throng the streets of central Damascus in government-sponsored rallies, although it's never clear if people are forced to attend or come of their own volition.
The Syrian National Council, the leading opposition group, is wracked by internal divisions and disarray as some prominent dissidents have tendered their resignations while leveling charges that it functions autocratically and inefficiently. Fearing a similarly deadly situation to what happened in Baba Amr, the Free Syrian Army announced earlier this week another "strategic withdrawal" from the city of Idlib, another opposition stronghold. And on Thursday, the regime attacked Deraa - the birthplace of the Syrian uprising and the same town where Mohammed painted the walls a year ago.
The United Nations estimates that more than 30,000 refugees have fled Syria since the start of the conflict, with hundreds of thousands displaced internally. Syria's neighbors have all taken in refugees: Turkey with 13,000, Lebanon with 4,000, and at least 5,000 in Jordan - with another 2,000 waiting for official registration.
Mohammed lives in Jordan now, having fled his homeland. His father was taken during the early months of the uprising, and the family has had no word from him since. But asked if he would do it all over again, Mohammed smiled under the scarf that hides his face, his eyes lit up and he said, "Yes I would... the feeling of going out to a protest is awesome. It's so good that I can't find words to describe it."
Thanks for reading CBS NEWS.
Create your free account or log in
for more features.