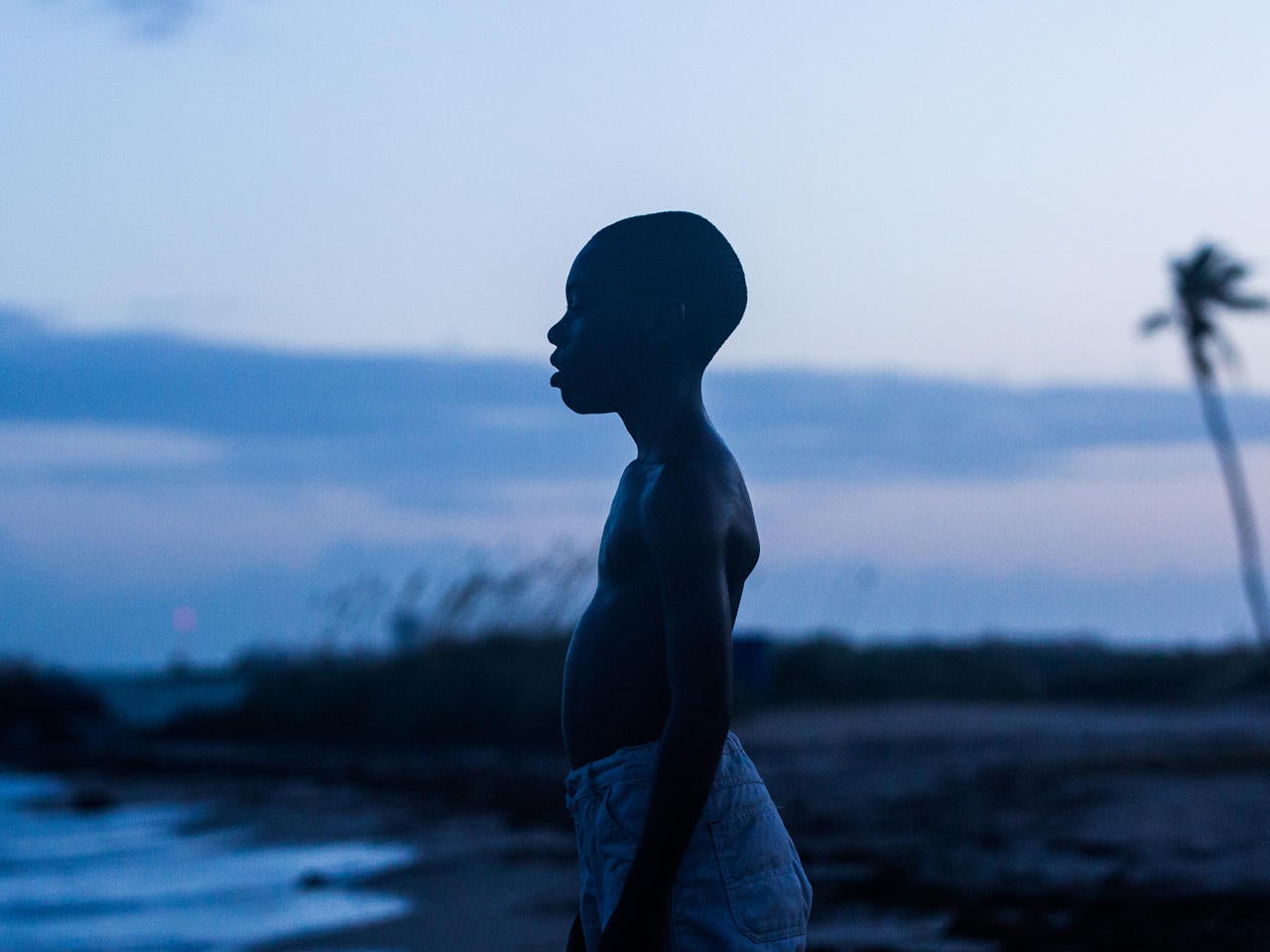 "Moonlight" is a coming-of-age movie that's come in for a lot of critical acclaim, not to mention a bundle of Oscar nominations.
So, will they call out its name after they ask for THE ENVELOPE PLEASE? Here's Nancy Giles:
A timid boy named Chiron is having a tough time growing up in Liberty City, one of Miami's poorest neighborhoods.
Kevin: "You funny, man."
Chiron: "Why you say that?"
Kevin: "You just is, that's all."
The other kids taunt Chiron because he's different.
Paula: "You ever see the way he walk, Juan?"
Juan: "You watch your damn mouth."
Paula: "You gonna tell him why the other boys kick his ass all the time, huh?"
His single mom is a crack addict, his surrogate parents the local drug dealer and his girlfriend.
"Moonlight" is one of the season's most-talked-about films. It won the Golden Globe for Best Picture-Drama, and it was just nominated for eight Academy Awards, including Best Picture. Not bad for an independent film made in just 25 days for less than $5 million.
In addition to Best Picture, Barry Jenkins has two more Oscar nominations for "Moonlight": Best Director and Best Adapted Screenplay.
Giles asked Jenkins, "Have people noticed, by the way, that there are no white characters in the movie?"
"People have noticed, yeah," he replied. "You know, it wasn't a conscious decision, but, you know, I didn't know any white people who weren't teachers until I was, like, a freshman in college. And I walked in and my roommate was white. I didn't have any white friends. There were just no white people around. And we tried to have fidelity to the world the characters live in."
Jenkins and playwright Tarell Alvin McCraney both grew up in Liberty City; they know the neighborhood where the film takes place. They both attended the same elementary school, at different times.
McCraney wrote the original script upon which Barry Jenkins based "Moonlight." They lived a few blocks away from each other in Liberty City, but didn't actually meet until they started working on the movie. While McCraney is gay and Jenkins is straight, they say they put a lot of themselves into the story, such as a fight scene involving the central character.
"It happened in that space," McCraney said. "And it was probably one of the most terrifying moments for me, 'cause it was always -- you just never knew what was gonna happen."
"So lunch time could be a really terrifying time for you?" Giles asked.
"Yeah, lunch time was never a time for eating."
McCraney, a Macarthur "Genius grant" recipient, and Jenkins share a terrible coincidence: both of their mothers were crack users, and both became HIV positive as a result.
"I do know that there was a deep pain that she was trying to hide, that she was trying to alleviate," McCraney said.
British actress Naomie Harris has portrayed a sea goddess in "Pirates of the Caribbean" and Winnie Mandela, among other roles. To play Chiron's mom (for which she's received a Best Supporting Actress Oscar nomination), Harris watched YouTube interviews with crack users, and met with a woman who struggled with addiction.
"I couldn't understand this concept," Harris said. "We know how destructive drugs are. So how does somebody get attracted to that, you know? And she has a son. And so I had so much judgment, actually, and I really had to work very hard to overcome that judgment.
"What you do as an actor is you're inhabiting souls. And you're asking those souls to come into your space. And you could only do that in a non-judgmental way."
Chiron is actually portrayed at three ages by three different actors. But to play little Chiron, 12-year-old Alex Hibbert didn't do the preparation that the other, more experienced performers did.
How did he do it? "I don't know," he said. "I don't know. I just went with what they told me to do, and then I just got into the character that they told me to be, and just went on from there."
Hibbert, also from Miami near Liberty City, had acted in school plays, but never in a movie.
Mahershala Ali said, "Alex is the best scene partner that I've ever had. I say that sincerely. He's so wise for his age. He was such a professional, but he's also a kid."
Ali, whom you may recognize from "Hidden Figures" and "House of Cards," plays the Hibbert's character's father figure.
"What I learned in working with him was to try to do less and work to not act," Ali said. "And that's an important reminder for someone like myself who's been very fortunate to be working for a couple of decades now."
Giles asked Hibbert, "How does that make you feel?"
"Amazing, because same to him," he replied.
Ali (now a Best Supporting Actor Oscar nominee) shares two memorable scenes with Hibbert: one in which Chiron learns to swim.
Jenkins explained, "What's happening is Alex Hibbert, our non-actor, actually does not know how to swim. And Mahershala is actually teaching him how to swim as this storm is coming in off the coast."
And there's another scene, in which Chiron learns who he is.
Chiron: "What's a faggot?"
Juan: "A faggot is ... a word used to make gay people feel bad."
Chiron: "Am I a faggot?"
Juan: "No. No. You could be gay, but don't let anybody call you no faggot."
Chron: "How do I know?"
Juan: "You just do."
Giles asked, "When you typed the word 'faggot' for the first time, and you saw it on the page, what did you think?"
"Bomb!" Jenkins laughed. "I thought it was a bomb. Yeah, it was scary."
Hibbert added, "At first I was watching to see if my mom was there, 'cause my mom is very strict and she doesn't like me saying 'words.'"
Ali said of filming that scene, "It felt sacred that day, it really did. I felt like we made a little bit of magic that day."
"Moonlight" is far from a blockbuster; it's made just $16 million so far. But its eight Oscar nods and critical acclaim may help the movie reach a larger audience.
"It's an opportunity for us to learn about people who haven't had an opportunity to speak for themselves," Ali said.
Jenkins said, "I think it's really important to remind, reinforce people that their lives have value, you know? That their lives have worth."
Harris added, "It bypasses the mind and it speaks straight to your heart, and also it shows just how, like, we all on some level are damaged. And we are all coming from this wounded place in our search for connection and love. And I think just seeing that really helps people understand their journey and helps people understand each other. And I think now, more than ever, we need that reminder."
Giles asked Hibbert, "How are your friends reacting to all of this?"
"Oh, they're all, like, 'Alex, you're a big movie star now. Slide me some change!'" he laughed.
"And what do you do when they say, 'Slide me some change'?"
"I be, like, 'I got you,' but …" Hibbert laughed.

For more info:
Thanks for reading CBS NEWS.
Create your free account or log in
for more features.