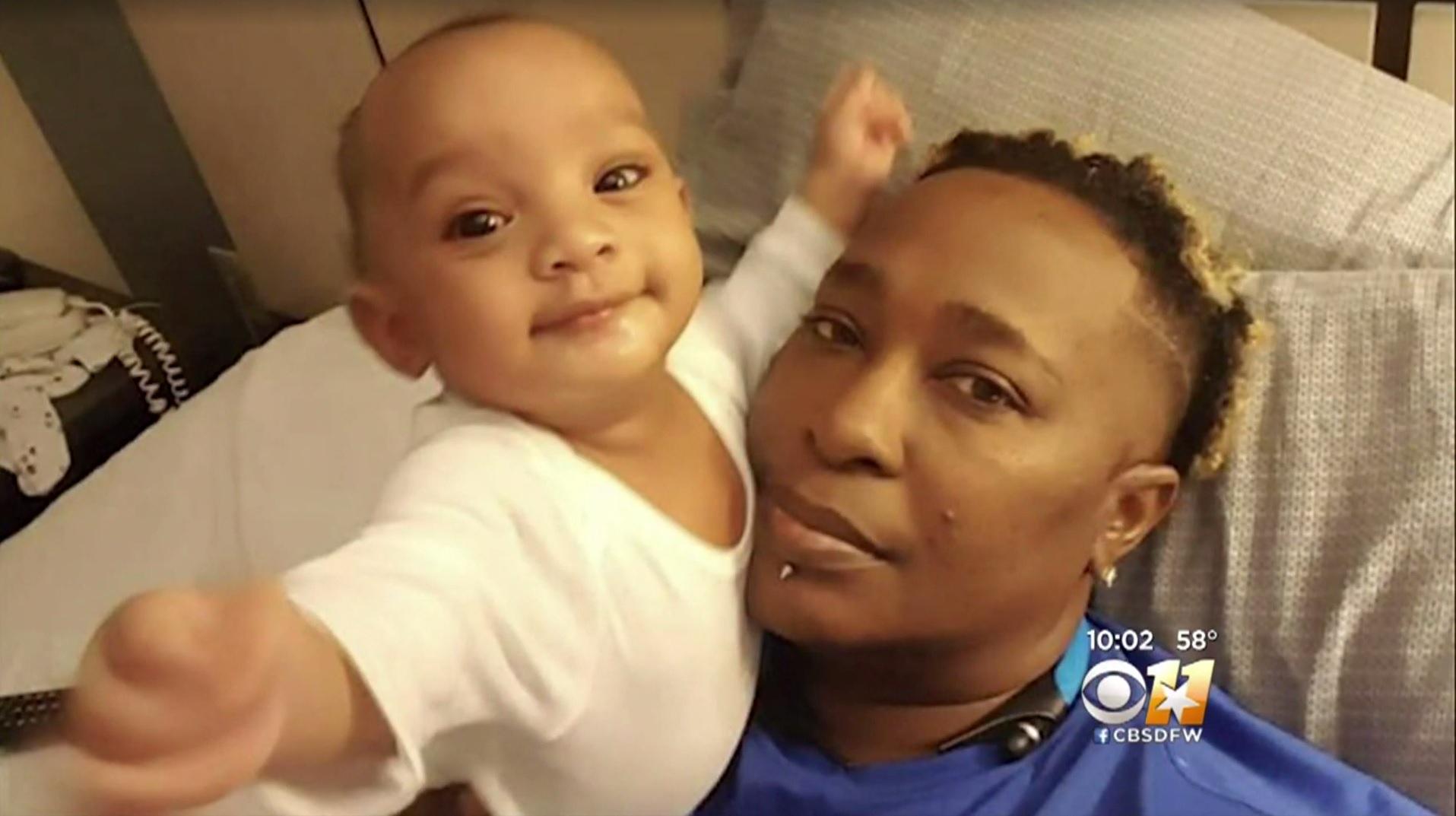 Babysitter in Texas struggles to reach 911 while 6-month-old dying
DALLAS -- Problems at a 911 center may have contributed to the death of a 6-month-old baby, reports CBS Dallas-Fort Worth.
The Dallas Police Department is investigating after the boy's caretaker dialed 911 on Saturday evening, but was unable to get through. The city confirmed that so-called "ghost calls" from T-Mobile phones were overwhelming emergency lines at the time.
CBS Dallas-Fort Worth spoke with Mayor Mike Rawlings about his frustration and the danger the situation poses for residents. The Mayor said anyone could run into trouble if there's a surge in calls, but the odds are worse for some cell phone customers.
"If you've got a T-Mobile phone service be very, very careful because you may not be able to get into 911," he said.
Officials with the City of Dallas say T-Mobile crews arrived Wednesday and are busy working to fix a major system issue.
In a T-Mobile statement provided to CBS News, the company says:
"We remain completely committed to solving this issue and have been working daily with the Dallas [911 center] to find a permanent solution to this problem. We are increasing our efforts and bringing in additional engineers to Dallas to further collaborate with the [911 center] team. These top engineers will not rest until the problem is resolved."
Bridget Alex, the baby's mother, said that the urgency in finding a solution comes too late for her son.
"He was only 6 months," she said. "It wasn't his time."
Alex was at her nephew's funeral when young Brandon's babysitter called to say that he had fallen and would not wake up. "I said, 'Why couldn't you call 911?' She said, 'I am calling 911. They are not answering their phones.'"
The City of Dallas reported that T-Mobile phones were spontaneously dialing 911, a problem that has been reoccurring since November, tying up the call center for up to hours at a time. At one point on Saturday, the city reported that 422 calls were on hold.
The city's goal is to answer all 911 calls within 10 seconds. But on Saturday night, callers were on hold for an average of 30 to 40 minutes. Alex said that her babysitter made three calls to 911, but never got through. "The last time she called, they had her on hold for 31 minutes," the mother said.
"I just want y'all to tell me, why didn't you respond to my son? That's all I want to know," Alex continued.
The grieving mother said that she drove home, picked up her son and raced him to the hospital herself. They arrived just after 7:00 p.m. -- just over an hour after the babysitter's first 911 call. By then, Alex said, her son had stopped breathing. Within the hour, a doctor pronounced him dead.
Alex blames her son's death on the City of Dallas and T-Mobile for failing to fix the problem. Now, she said, it is too late to fix anything. "At the end of the day, I'm still going to be here hurt, because he's not going to be here," Alex said. "I'm not going to get to see him or smell him or touch him or kiss him ever again."
The city said that it brought in 10 extra call takers Saturday after 911 started seeing a surge in calls, but nobody has been able to determine the cause of the problem or predict when it will occur.
Mayor Rawlings called the issue outrageous. "I want the problem solved immediately and if it takes longer I want to know why."
Thanks for reading CBS NEWS.
Create your free account or log in
for more features.