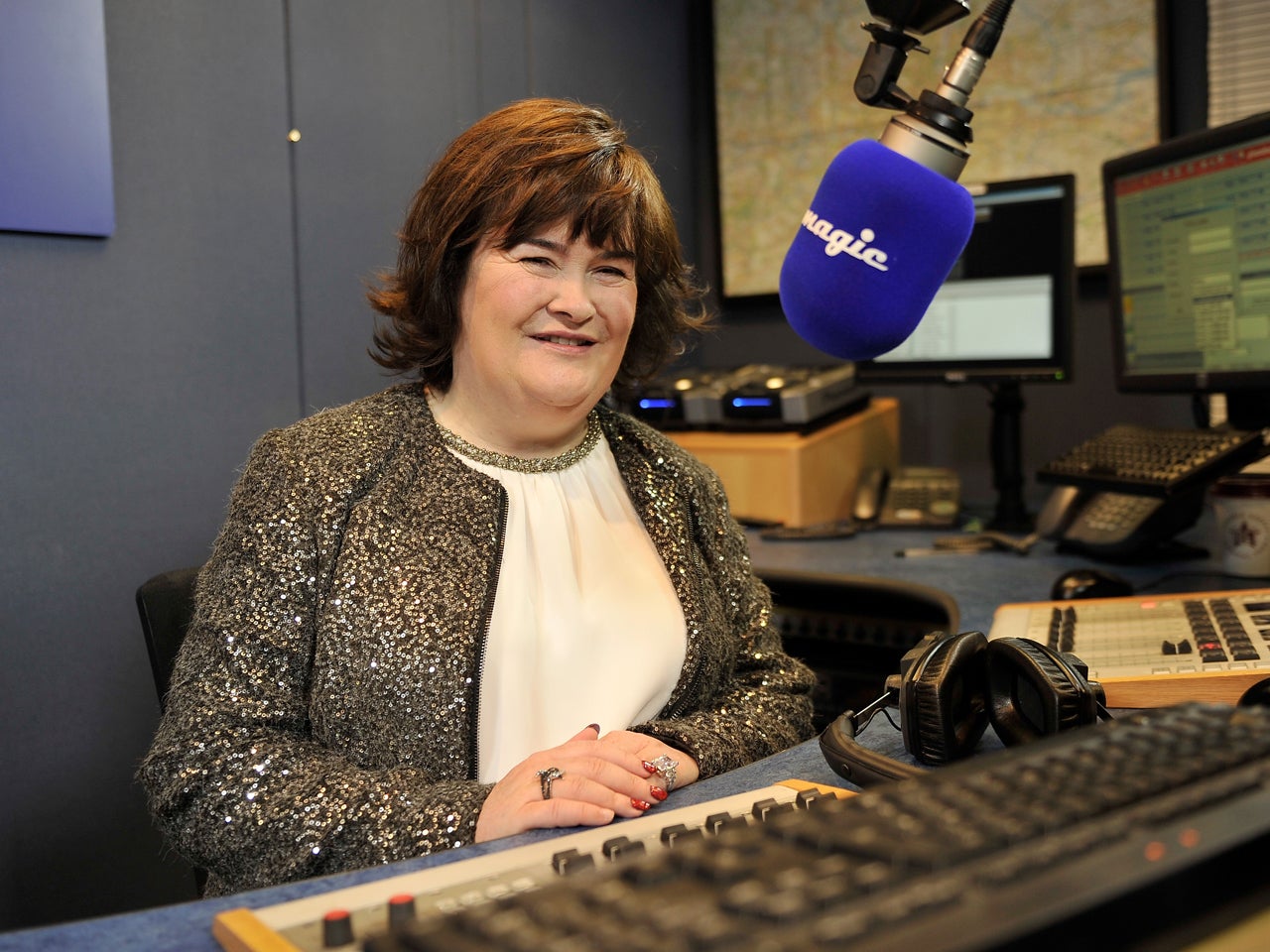 Susan Boyle announces she has Asperger's: More on the developmental disorder
Susan Boyle is known for her powerful singing voice. Now, the famed Britain's Got Talent contestant is telling another side to her story: her struggle with Asperger's.
Boyle revealed her diagnosis in an interview with The Observer. The singer noted that her behavior -- which included lack of eye contact and anxiety in new situations -- had puzzled some.
"Some articles have said I have brain damage," she said, adding that she always felt the claims were an "unfair label."
Boyle visited a Scottish specialist one year ago, who confirmed that she had an above average IQ. He also officially diagnosed her with the neurodevelopmental disorder Asperger's or Asperger Syndrome.
"It is a relief," she admitted.
Asperger's is a name for disorder on the autism spectrum. Patients with Asperger's often have deficits with socializing or communicating. The severity of the symptoms can range, but typically people with Asperger's have speech that features strange rhythms, different inflections, a monotone pitch and/or problems changing the volume of how they talk with their surroundings. People with the condition may have problems holding conversations, lack eye contact, have strange body language and may not use the right facial expressions.

They can also become fixated on certain subjects and engage in repetitive behaviors like saying phrases over and over again, becoming obsessed with routines or interests or doing repetitive motions. This might present challenges with forming friendships and relationships. As children, they are often outcast because they have poor social skills and are interested in only a few things.

These children often fall behind in motor skills later in life, and may have poorly coordinated walking abilities. This further leads to social ostracization.

Patients with Asperger's tend to develop anxiety and depression as young adults. They may have other conditions, including attention deficit hyperactivity disorder (ADHD), tic disorders (such as Tourette syndrome), and obsessive compulsive disorder (OCD).

The specific numbers on Asperger's are unknown, but a March government survey estimated that one out of 50 children may have an autism spectrum disorder.


Asperger's was listed as one of the conditions within the autism spectrum, but it was removed in the latest edition of the psychiatry "bible" the Diagnostic and Statistical Manual of Mental Disorders, or DSM-5.

Now, ASDs are graded on a scale of how severe they are and are not labeled as different conditions. This classification change doesn't mean that Asperger's is no longer a real medical issue, but some patients who were diagnosed with Asperger's who fall under the new guidelines will officially be diagnosed with the broader, encompassing ASD term.


While most ASDs are typically diagnosed by age 2 through regular tests, people who are diagnosed with Asperger's are usually diagnosed around the age of 5 or 6 on average because of their typical or above-average language development, the National Institutes of Health points out.


Non-profit organization Autism Speaks added that some patients get diagnosed even later because they don't seek medical help until it is seriously affecting them at school, the workplace or in their personal relationships.

"By revealing her diagnosis, Susan Boyle is helping to raise global awareness and understanding of Asperger's," Autism Speaks said in an emailed statement to CBS News. "Her remarkable journey as a vocalist is proof of the talents possessed by so many people in the autism community. We applaud Susan and welcome her gifted voice to our cause."

There is no cure for Asperger's, but patients can enroll in therapies that make it easier for them to adapt to social situations. These treatments including group programs for social skills training, speech and language therapy, and occupational and physical therapy, according to Autism Speaks. Some patients can benefit from taking behavioral medications like serotonin reuptake inhibitors (SSRIs), antipsychotics and stimulants to help with other disorders that may also have like anxiety, depression and ADHD.

Boyle said that learning her diagnosis and sharing it with others is helping her come to terms with who she is.

"Asperger's doesn't define me," she explained. "It's a condition that I have to live with and work through, but I feel more relaxed about myself. People will have a greater understanding of who I am and why I do the things I do."



Thanks for reading CBS NEWS.
Create your free account or log in
for more features.