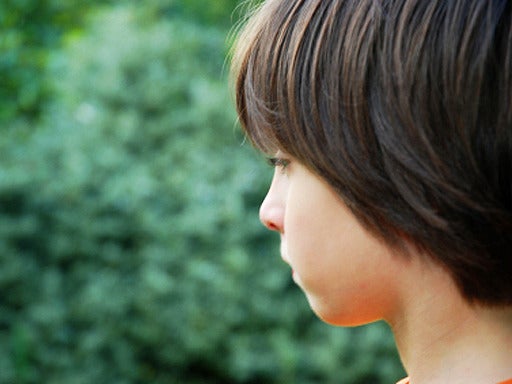 Proposed changes to autism definition may mean new diagnoses for people with Asperger's
(CBS)The definition of autism may soon be changing, according to a new report.
PICTURES: Autism-spectrum disorders: 24 warning signs
The proposed revisions - which are "90 percent complete" - would dramatically change the current diagnostic criteria for an autism spectrum disorder, The New York Times reported, potentially re-diagnosing tens of thousands of people.

The proposed changes have some experts and parents worried that lots of people who currently are diagnosed with an autism spectrum disorder may be left in the dark when it comes to necessary state benefits.
An expert panel from the American Psychological Association is mulling the revisions for its fifth edition of the Diagnostic and Statistical Manual of Mental Disorders, known in the medical community as the DSM-V. The DSM is basically the medical community's bible for diagnosing mental health disorders.
Just what are the proposed changes? Currently, a person would qualify for a diagnosis of autism spectrum disorder by exhibiting 6 of the 12 behaviors on the criteria list, which include failure to develop peer relationships, inflexible adherence to a routine, or delays in communication or imaginative play. Under the proposed changes, a person would need to fit a much narrower description - showing three deficits in social interaction, and at least two repetitive behaviors.
Currently, about 1 in 110 children have an autism spectrum disorder, according to the CDC, and up to 1.5 million children and adults overall are diagnosed with one. Some may be diagnosed with more severe forms of autism, while others have Asperger's syndrome or "pervasive developmental disorder, not otherwise specified."
The proposed changes would wipe the latter two disorders from the manual's pages, lumping them all under autism spectrum disorder.
"I'm very concerned about the change in diagnosis, because I wonder if my daughter would even qualify," Mary Meyer of Ramsey, N.J., told the New York Times. Meyer's 37-year-old daughter has Asperger syndrome, a diagnosis which helps her gain access to state services. "She's on disability, which is partly based on the Asperger's; and I'm hoping to get her into supportive housing, which also depends on her diagnosis."
The proposed changes to the definition have a critic in Dr. Fred R. Volkmar, director of the Child Study Center at the Yale School of Medicine. Volkmar formerly served on the APA's expert panel to update the manual, but resigned early on. He says the new definition will end the skyrocketing autism rates.
"We would nip it in the bud," he told the Times. But at what cost? "The major impact here is on the more cognitively able," Volkmar said.
Volkmar and colleagues at Yale conducted their own study to see the revision's impact, by analyzing data from a 1993 study that served as a basis for the current autism criteria. The researchers found that under the new definition, 65 percent of children and adults with high-functioning forms of autism would not meet the current definition.
Experts currently working on the revised definition disagreed with Volkmar's early findings. "I don't know how they're getting those numbers," task force member Dr. Catherine Lord, an autism researcher at the University of Michigan, said of Volkmar's report.
Volkmar's findings have many parents and advocates worried that people with higher-functioning forms of the disorder might be at risk for losing state services for education, transportation, health, and other social services they may currently qualify for.
Dr. Sally Ozonoff, a professor of psychiatry at the University of California, Davis, who is not involved in the current revisions, thinks parents need not worry, and the new changes might help more kids get access to therapies they couldn't, such as in states that only fund services for people with autism, but not Asperger's.
"I can state that the intentions of that group, and of most professionals in the field, would not be to exclude anyone from services or to tighten criteria to reduce the number of diagnoses," Ozonoff told Time Healthland. Far from it."

But Lori Sherry, president of the Asperger Syndrome Education Network, summed up the persisting fears for many parents.
"Our fear is that we are going to take a big step backward," she told Times. "If clinicians say, 'These kids don't fit the criteria for an autism spectrum diagnosis,' they are not going to get the supports and services they need, and they're going to experience failure."
Would the proposed changes affect someone you know?
Thanks for reading CBS NEWS.
Create your free account or log in
for more features.