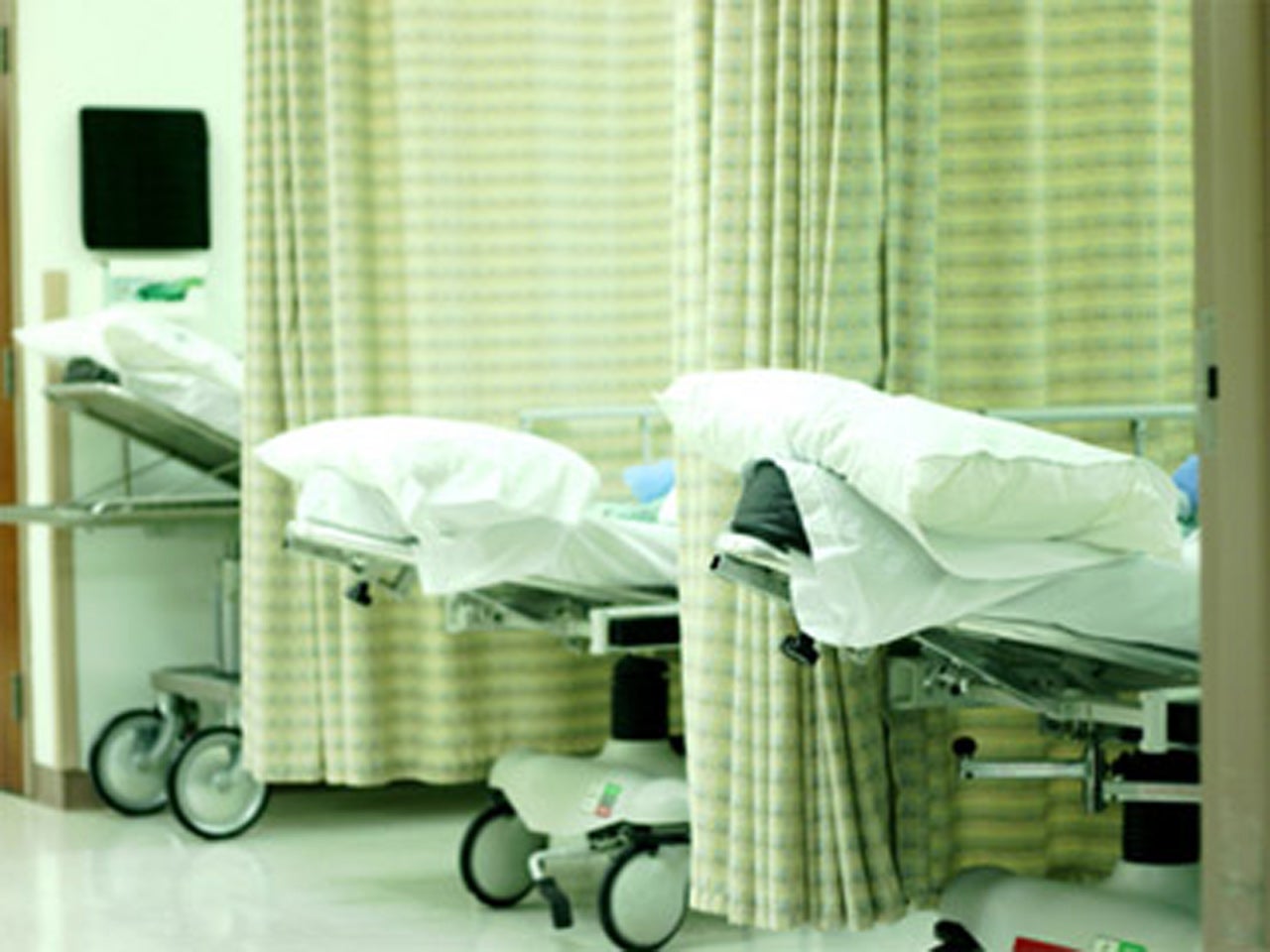 Surge reported in sports-related head injuries among kids
Concussions have become a major concern as more research comes out linking head blows to health problems later in life. Now, a new study adds concerning youth head-injury statistics to the mix.
Pediatricians are reporting since 2001, the number of children admitted to emergency rooms for sports-related head injuries has skyrocketed by more than 90 percent in the past decade.
"It is unclear why ED visits for sports-related TBI have been increasing," wrote the authors, lead by Dr. Holly Hanson, an emergency medicine physician at Cincinnati Children's Hospital Medical Center.
Traumatic brain injuries (TBI) lead to about 630,000 emergency room visits each year, about 68,000 of which require hospitalization.
Sports increasingly has become a cause of these injuries in children, in part because more kids are joining competitive sports at younger ages and increased media attention surrounding sports brain injuries is at a fever pitch, the authors noted.
Just last month, the NFL settled a concussion lawsuit with more than 4,500 players who accused the NFL of hiding known risks of concussions for decades. Many former players with neurological conditions had blamed their problems on on-field concussions.
Recent research confirms that children may need a longer recovery time following concussions, elevating concerns for their developing brains.
For the study, researchers conducted a retrospective analysis looking at patients from 2002 through 2011 to get a better idea of what was causing these concussions and how severe the cases were. They looked only at ER rates at the Cincinnati Children's Hospital Medical Center.
Of the 25,000-plus children who presented to an emergency room following a TBI over the last decade, about 15 percent -- or almost 3,900 cases -- were caused by sports. Nearly three-quarters of them were males.
During the study-period, the researchers saw a 92 percent spike in the number of TBI-related ER visits. However, they did not see a rise in the number of children who had been admitted to the hospital following the visit, which suggests more kids aren't getting seriously hurt.
In fact, the researchers saw injury severity scores dropped significantly and length of hospital stay also trended downward during the decade.
The sports-related injuries most responsible for hospital admittance were skiing, sledding and rollerblading or skateboarding. The authors noted these activities are often less regulated or don't have as many available trainers around a team sports.
The study was published Sept. 30 in Pediatrics.
The authors noted some study limitations, in that it only looked at one children's hospital in an urban area, so rates may not be generalizable, since for example, skiing might not be popular in some parts of the country.
But, they did see the trends of more ER visits and fewer severe injuries as potential positive signs that more adults are keeping an eye on concussions and head injuries in kids.
"We are doing a better job at educating ourselves and educating the public about concussion," Hanson told HealthDay "People and doctors are recognizing sports-related concussions more. People are recognizing the signs and symptoms. People are more aware of the complications. So people are coming in more."
With the school year only about a month old in much of the country, experts have been urging parents, coaches and others involved in youth sport to pay close attention to the signs of a head injury, and make sure plenty of time is taken before getting back on the field following an injury like a concussion.
"One of the biggest risk factors of being injured again is incomplete recovery or rehabilitation," Michael F. Bergeron, executive director of the National Youth Sports Health and Safety Institute, told CBSNews.com last month.
Thanks for reading CBS NEWS.
Create your free account or log in
for more features.