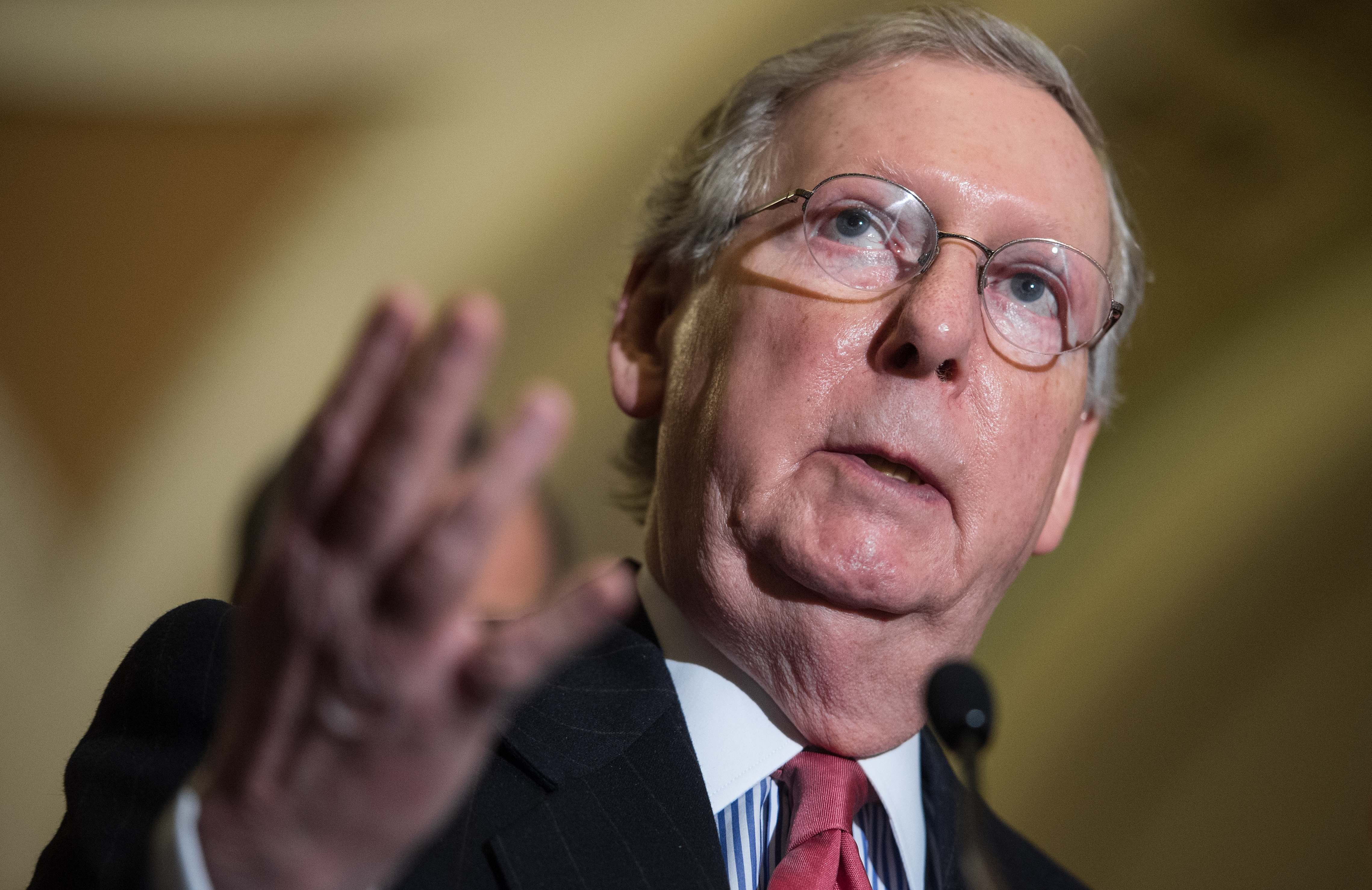 Sunday: McConnell, Priebus, Booker, Woolsey, Morell
As 2017 begins, Washington is in the midst of a number of changes: notably, a host of new faces in Congress and, in just under two weeks, a new president occupying the White House. In the first week of the year, Washington has been kept busy with the intelligence community issuing reports of Russian hacking efforts to influence the 2016 election and a Republican Party determined to repeal President Obama's signature healthcare legislation—and Democrats struggling to find ways to block their efforts.
This Sunday on "Face the Nation" Senate Majority Leader Mitch McConnell, R- Kentucky, in his first television interview of the year and first Sunday show appearance in 7 months, will join us to talk about the Republican plans to repeal Obamacare. The party is united on wanting to repeal—but what will they replace it with? Leader McConnell has also received a classified briefing on a new intelligence community report on Russian interference in the 2016 election. What actions does he believe the U.S. should be taking in terms of retaliation?
We'll also talk with incoming White House Chief of Staff Reince Priebus. Will Priebus be able to rein in the incoming president's Twitter habit? Also, how will Mr. Trump deliver on the many promises he made on the campaign trail?
Turning to the Democrats, New Jersey Senator Cory Booker will also join us to discuss Democratic plans to counter the GOP's efforts to repeal Obamacare. What realistic chance to the Democrats have of preventing a repeal? We'll also get Senator Booker's thoughts on the Russian hacking case.
We'll also get analysis from two top intelligence experts, former acting CIA director Michael Morell (who also advised Hillary Clinton during her presidential campaign) and former CIA Director and Ambassador James Woolsey, who was a senior advisor to the Trump campaign until he resigned from the Trump transition team this week.
And finally, we'll recap this week's political news with analysis from an expert political panel. This Sunday, Ezra Klein, the Editor-in-Chief of Vox.com, will join us after his conversation on healthcare with outgoing President Barack Obama. Also joining us are John Heilemann of Bloomberg Politics, Washington Times columnist and Fox News contributor Tammy Bruce and the Washington Post's Ed O'Keefe.
Check your local listings for airtimes. Don't miss it!
Thanks for reading CBS NEWS.
Create your free account or log in
for more features.