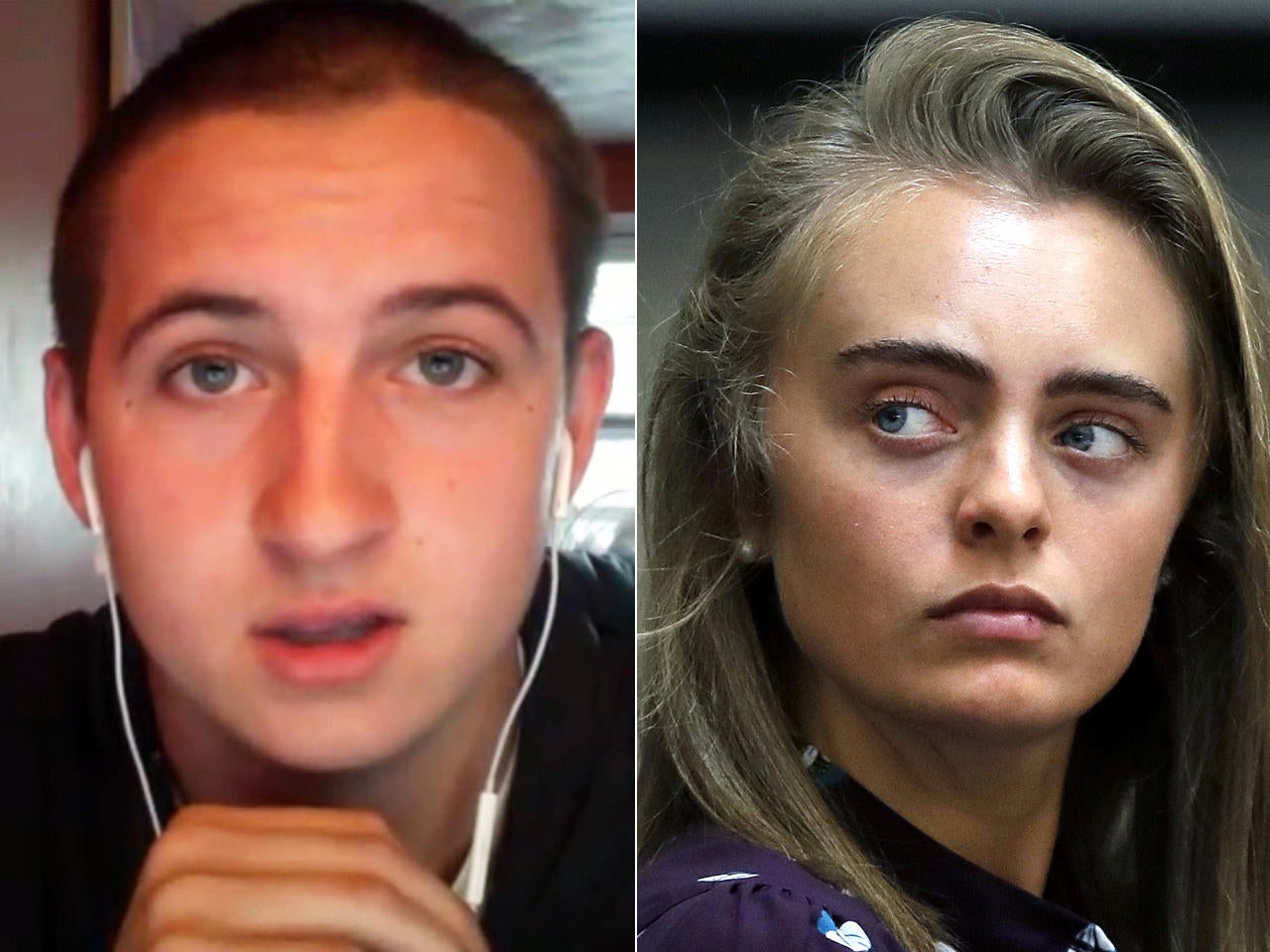 Suicide texts: "I don't believe she has a conscience," Conrad Roy's mother says of Michelle Carter
In her first TV interview, Lynn Roy opens up about the death of her son, Conrad Roy III, and the case against Michelle Carter, who prosecutors say caused Roy to kill himself in text messages, in "Death by Text," a special "48 Hours" airing Friday, June 16 at 8/7c on CBS.
Conrad Roy died of carbon monoxide poisoning after sitting in his truck with a gas powered water pump running in the backseat on July 12, 2014. Carter was later charged with involuntary manslaughter. Prosecutors say he was driven to kill himself through hundreds of incessant messages from Carter, who was more than 30 miles away at the time he died. Her defense lawyers maintain Roy decided to kill himself on his own.
"It was a shock. It was an absolute shock," Lynn Roy tells correspondent Erin Moriarty. "Losing a child, I will live with this forever - the pain."
Carter and Roy met in 2012. Though they lived an hour apart in Massachusetts they communicated almost exclusively via texts, online and by phone. It's a case that's being watched nationwide because it hinges on the power of words - Carter's words - and whether they could be deadly.
In his own videos, Roy talked about his own struggles with social anxiety, depression and thoughts of suicide. Prosecutors argued Carter played on Roy's mental health in her texts.
"I thought you wanted to do this. The time is right and you're ready, you just need to do it! You can't keep living this way. You just need to do it like you did last time and not think about it and just do it babe. You can't keep doing this every day," Carter wrote Conrad.
"I do want to do it. But like I'm freaking out for my family. I guess idkkk [sic]," Conrad responded.

"Conrad, I told you I'll take care of them," Carter wrote back.
At the heart of the case is the question of whether Carter's texts and messages pushed Roy to take his life, or if he would have done it anyway?

"I thought you really wanted to die but apparently you don't. I feel played and stupid," Carter wrote.
At trial, the prosecution maintained Carter could have done something to stop Roy, while her defense argued that Roy knew what he was doing. His mother disagrees with Carter's legal team. "I don't believe she has a conscience," Lynn Roy tells Moriarty. "I think she needs to be held responsible for her actions 'cause she knew exactly what she was doing and what she said."
Thanks for reading CBS NEWS.
Create your free account or log in
for more features.