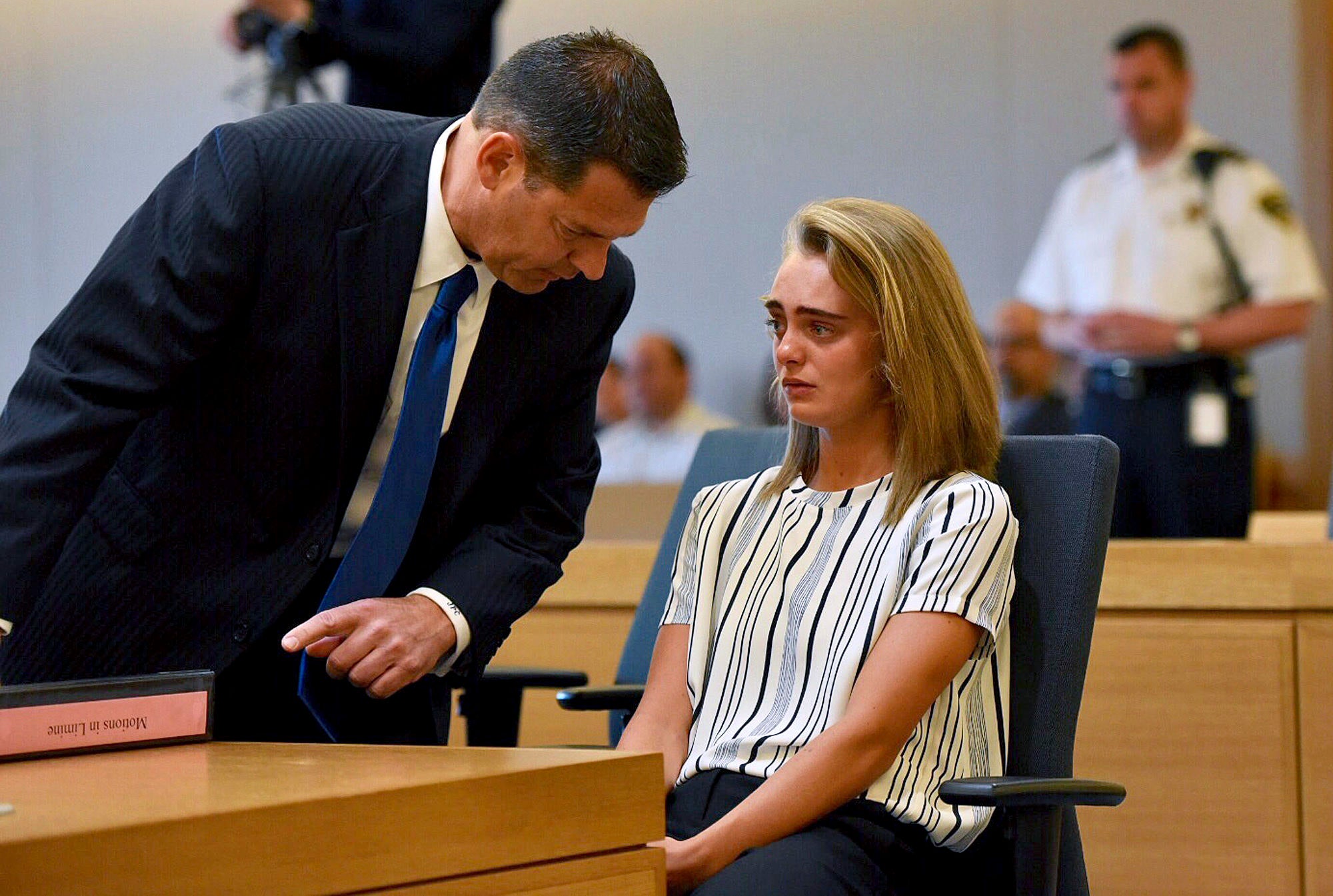 Message from woman in texting suicide trial: "Take your life?"
TAUNTON, Mass. -- In text messages read aloud in the trial of a young woman accused of encouraging her boyfriend's suicide, she appeared to offer him a suggestion: "Take your life?"
CBS Boston reports that prosecutors say Michelle Carter sent dozens of text messages to Conrad Roy, 18, pressuring him to go through with killing himself. They claim she did so to get attention as a grieving girlfriend. Her defense says the texts are free speech.
In court Thursday, Massachusetts State Police Trooper Michael Bates further detailed the texts between Carter and Roy.
At one point, Roy texted Carter, "I keep regretting the past it's getting me upset."
"Take your life?" she responded.
"Do you think I should," he wrote back.
Carter, then 17, cajoled Roy to kill himself in July 2014 with a series of texts and phone calls, prosecutors allege. Roy died when his pickup truck filled with carbon monoxide in a store parking lot in Fairhaven.
Samantha Boardman was among several of Carter's friends and acquaintances who took the witness stand on Wednesday, the second day of the involuntary manslaughter trial in Taunton juvenile court.
"Sam, his death was my fault, like honestly, I could have stopped him," read texts Boardman received from Carter. "I was on the phone and he got out of the car because it was working and he got scared and I told him to get back in …. they read my messages with him, I'm done. His family will hate me and I could go to jail."
CBS Boston reports that Bates testified that Carter discussed methods of suicide with Roy, including taking sleeping pills.
On cross examination, Bates admitted there had been other texts in which Carter tried to help Roy with his depression.
According to the station, Carter's defense has argued that she tried to talk Roy into getting help–but they say she got wrapped up in his plan, and that he would have committed suicide regardless.
Two other friends say Carter texted them saying she was on the phone with Roy as he died.
"I was talking on the phone with him when he killed himself ... I heard him die," Carter texted to Olivia Mosolgo days after Roy's death, Mosolgo testified.
Carter also expressed remorse in a message to a friend: "I'm the only one he told things too. I should have gotten him more help," she wrote.
The police detective who conducted the criminal investigation also testified. Fairhaven Detective Scott Gordon said he found Roy's phone and discovered the text conversation between Roy and Carter.
The case is being tried without a jury, and a judge will deliver the verdict. The judge visited the site where Roy's truck was found on Wednesday afternoon.
Thanks for reading CBS NEWS.
Create your free account or log in
for more features.