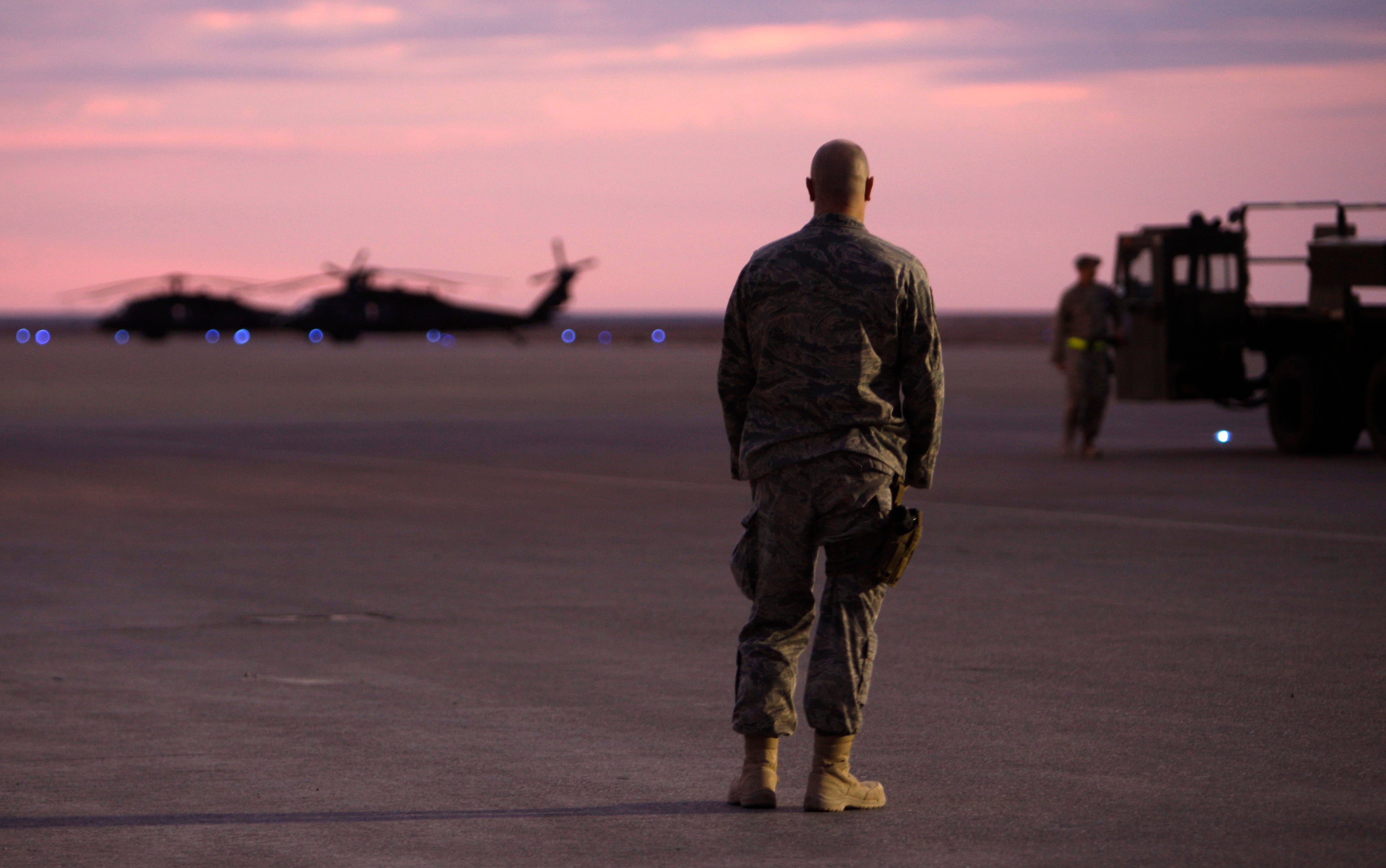 Bombers make it onto Iraq base used by U.S. troops
Eight suicide bombers managed Friday to get onto a sprawling Iraqi military base where hundreds of U.S. Marines are training their Iraqi counterparts, but were killed by an ISF counter attack almost immediately.
Sean Ryan, chief of foreign affairs for the U.S.-led military coalition in Iraq, confirmed to CBS News that the attackers made it onto the secluded Ain al-Asad airbase west of Baghdad, but said the attackers made it "nowhere near" the American forces on the base before they were killed.
A U.S. defense official, speaking to CBS News on background, said the militants were believed to have been members of the Islamic State of Iraq and Syria (ISIS), who hold positions just a few miles northeast of the base, in the al-Baghdadi area.
The official said coalition forces were at least a mile and a half away from the attack, and at no point were they under direct threat from the militants. Ain al-Asad is one of the largest bases the U.S. military has used in Iraq -- roughly the size of the city of Boulder, Colorado, according to a Pentagon spokesman speaking to the Defensenews.com website last year.
According to reports, ISIS has been regularly shelling Ain al-Assad for the past couple days, but there have been no reports of damage from the shelling or the attempted bombing on Friday.
It remained unclear how the militants managed to get past the approximately 12-mile-circumference security fence around the base, which includes watch towers, barbed wire, and a bridged entrance over a river.
As of the end of last year, there were more than 300 U.S. military personnel at Ain al-Asad, their primary role being to train tribal fighters to take on ISIS. According to the BBC, who sent a correspondent to visit the base late in 2014, the Americans are situated in a "private corner" of the camp.
The BBC quoted a fighter from the Al Bu Nimr tribe, hundreds of whom were massacred by ISIS in October, as saying: "We know that Ain al-Asad will never fall while the Americans are here. They won't let it happen."
Thanks for reading CBS NEWS.
Create your free account or log in
for more features.