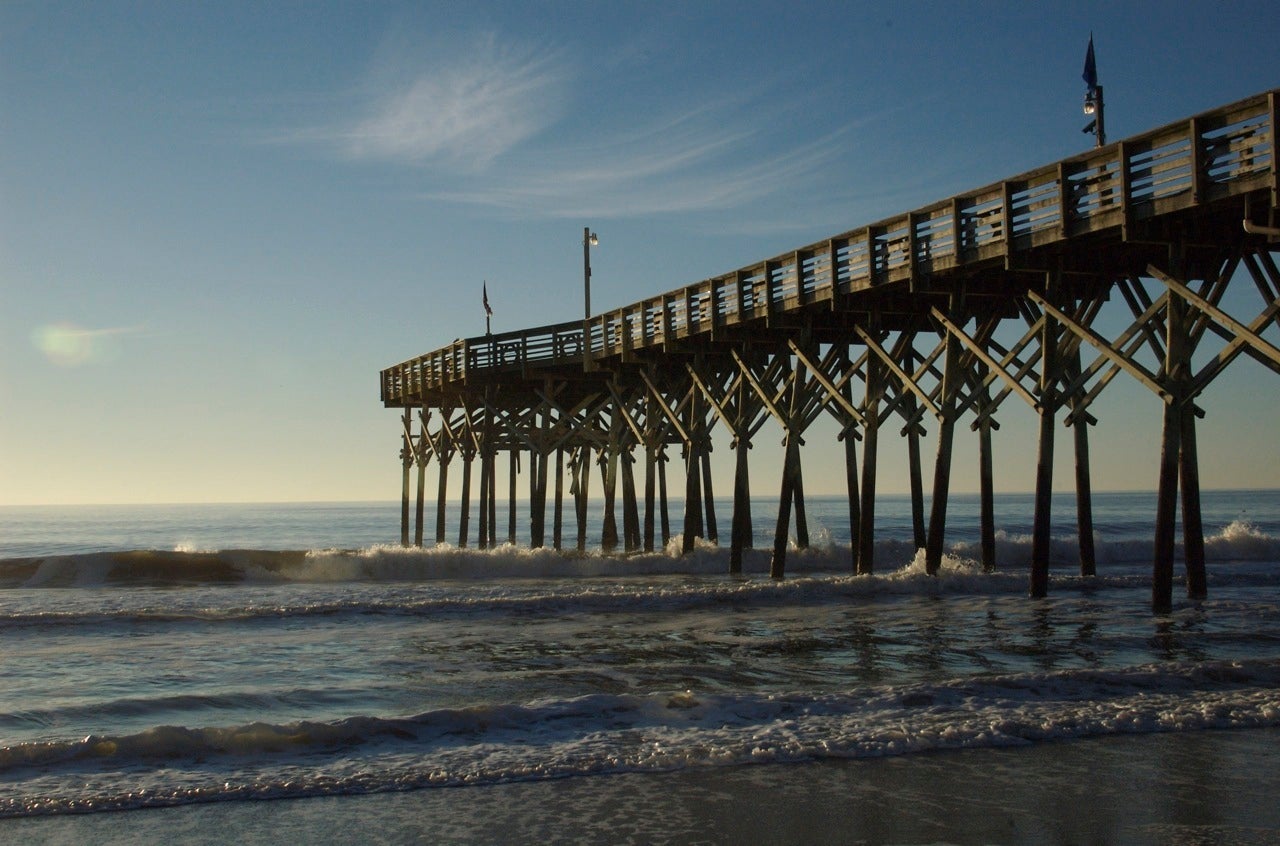 Post-Alberto bacteria-linked swim advisory up for popular tourist spot
Beachgoers know to look for jellyfish and sharks, but bacteria? That's what the South Carolina Department of Health and Environmental Control (DHEC) officials announced earlier this week, issuing a swim advisory about bacteria in the water in Myrtle Beach and its surrounding beaches.
Subtropical storm Alberto hit Horry County, the area in which Myrtle Beach is located, with heavy rains and flooding over the holiday weekend. As the storm moved north, Myrtle Beach experienced the threat of rip currents, strong waves and levels of bacteria in the water considered unsafe for swimming in all but three samples, CBS Raleigh affiliate WNCN reports. A swim advisory is now in effect until bacteria levels return to normal.
"What we're really talking about is animal waste in most cases," city spokesperson Mark Kruea told WNCN. "When you get such a big rush of water, it carries whatever's upstream into the ocean very quickly."
Kruea said that it's uncommon to have all of Horry County under a swim advisory.
"The last time, I think we had all of South Carolina under an advisory was after Hurricane Floyd," he said. "We got 15-20 inches of rain in a day, basically."
If you're on vacation in Myrtle Beach, all is not lost. Health officials explained that beachgoers can still wade in the water and collect shells or fish, but should avoid going underwater. Those with open cuts are advised to stay out of the ocean completely.
"Hopefully it clears up tomorrow," said Terrell Turner, who's on vacation in Myrtle Beach from Louisiana, to WNCN. "We'll probably be back out here. I hear they're probably going to have another storm coming through, but hopefully it blows past and we can enjoy the beach."
Daily water samples will be taken until the bacteria levels decrease, which the DHEC says could take several days due to the widespread nature of the storm.
Thanks for reading CBS NEWS.
Create your free account or log in
for more features.