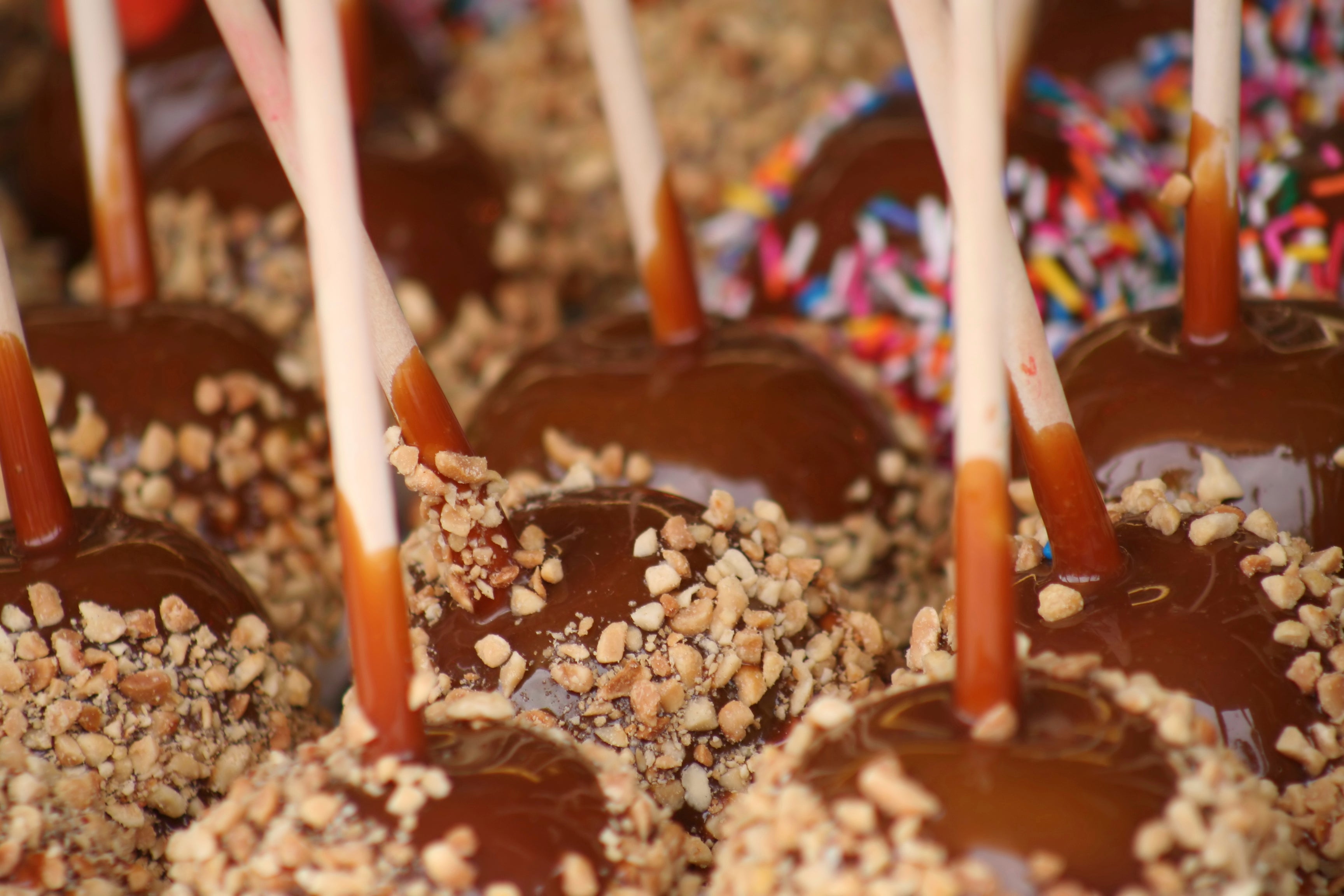 Unrefrigerated caramel apples may pose listeria risk, study warns
Planning to indulge in a caramel apple this fall? You may want to eat it fresh or at least make sure it's refrigerated, a new study suggests.
Researchers from the University of Wisconsin-Madison's Food Research Institute found that caramel apples punctured with dipping sticks and left unrefrigerated over the course of a couple of weeks may harbor Listeria monocytogenes, a bacterium linked to a serious infection that can cause fever, headaches, gastrointestinal symptoms and sometimes death. The findings were published this week in mBio, an online open-access journal of the American Society of Microbiology.
The study was prompted by a listeria outbreak in late 2014, in which 35 people from 12 states were infected and seven people died. The outbreak was ultimately linked to prepackaged caramel apples, prompting several manufacturers to voluntarily recall their products.
But since neither caramel nor apples are normal breeding grounds for listeria, Kathleen Glass, associate director of the Food Research Institute, set out to find what could have caused the contamination.
Glass and her team found that inserting a stick into the apples causes a little bit of juice to migrate to the surface and that moisture, trapped under a layer of caramel, "creates a microenvironment that facilitates growth of any L. monocytogenes cells already present on the apple surface," she said in a statement.
This growth is accelerated at room temperature, as the study results showed a 1,000-fold increase of listeria monocytogenes on caramel apples with sticks that weren't refrigerated for three days. Listeria growth was delayed on caramel apples without sticks stored at room temperature.
By contrast, the caramel apples with sticks had no listerial growth for up to a week when refrigerated, but over the next three weeks, some growth occurred. Those without sticks had no listerial growth over the four weeks they were refrigerated.
For the study, the researchers swabbed a total of 144 Granny Smith apples with four different strains of listeria at three different time periods. They inserted wooden sticks into the stems of half of the apples.
They dipped all of the apples into hot caramel and after a cooling period, stored the apples at either room temperature or refrigerated them for up to four weeks.
The hot caramel killed a lot of the surface bacteria, "but those that still survived were the ones that were able to grow," Glass said. "If someone ate those apples fresh, they probably would not get sick. But because caramel-dipped apples are typically set out at room temperature for multiple days, maybe up to two weeks, it is enough time for the bacteria to grow."
To be safe, Glass recommends consumers eat caramel apples fresh or look for ones that are refrigerated. She also said manufacturers can take steps to ensure their products' safety by thoroughly disinfecting apples before dipping them in caramel; adding growth inhibitors to the caramel coating or apple wax; and using better temperature-time controls to prevent listeria growth.
Thanks for reading CBS NEWS.
Create your free account or log in
for more features.