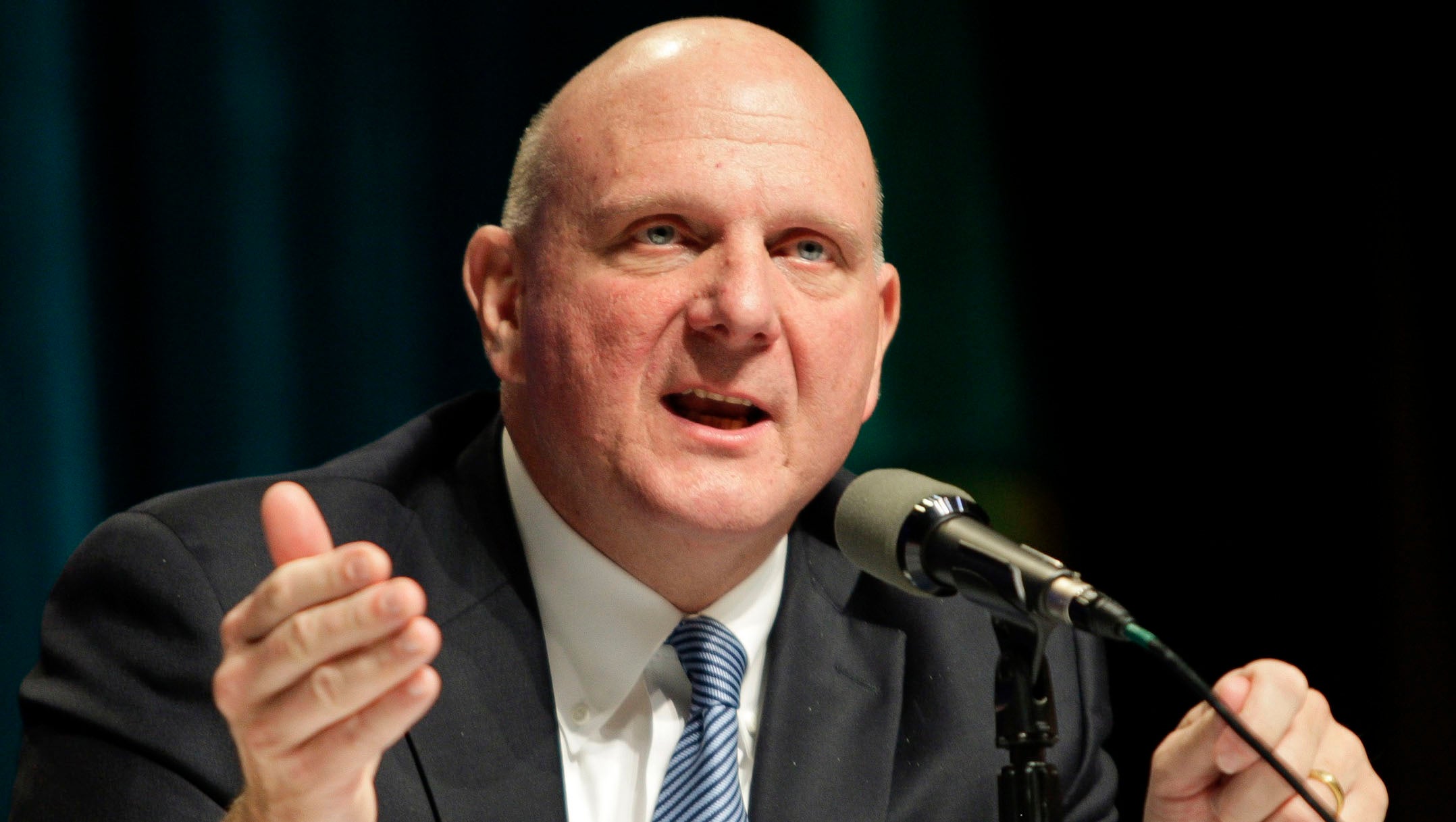 Shelly Sterling agrees to sell LA Clippers to Steve Ballmer
Shelly Sterling has reached an agreement to sell the Los Angeles Clippers to former Microsoft CEO Steve Ballmer for $2 billion, according to CBS News sources and a public relations firm representing Mrs. Sterling.
The sale must be approved by the NBA before it can go forward and would require Donald Sterling's signature as 50 percent owner, but a statement released by Shelly Sterling's representatives stated she acted "under her authority as the sole trustee of the Sterling Family Trust."
Donald Sterling, who bought the team in 1981 for $12.5 million, had earlier authorized his wife to negotiate the sale of the franchise, but his attorney, Bobby Samini, said Sterling is "not selling the team. That's his position. He's not going to sell."
Sources tell CBS News that Shelly Sterling's legal team is seeking to give her sole control of the sale of the team on grounds that Donald Sterling is mentally incapacitated.
Donald Sterling's attorney Maxwell Blecher told CBS News he had "no court order declaring Mr. Sterling mentally incompetent."
The league has been working to force a sale of the team since Commissioner Adam Silver slapped Donald Sterling with a lifetime ban from the NBA and a $2.5 million fine after an audiotape of the 80-year-old billionaire delivering a racist rant was made public. In the taped conversation, Sterling chastised his companion, V. Stiviano, for appearing in photographs with black people and told her not to bring black people to Clippers games.
Sterling has apologized for his comments but said he was "baited" into making them.
Earlier this week, Sterling responded to the league's statement of charges against him, declaring it had no legal basis to wrest the team from him. His attorneys argued that an "illegal recording" of a "jealous rant" made during a "lovers' quarrel" could not be used to strip him of ownership.
The NBA Board of Governors is scheduled to meet Tuesday to vote on whether to force the sale. A two-thirds vote of the board would be required for the move to proceed.
Shelly Sterling reportedly had been fielding bids from five groups. One of those groups includes Oprah Winfrey, media mogul David Geffen and Oracle CEO Larry Ellison, Bloomberg News said. Other bidders included Guggenheim Partners and a group including former NBA All-Star Grant Hill.
"I am delighted that we are selling the team to Steve, who will be a terrific owner," Shelly Sterling said in a statement released by San Francisco public relations firm G.F. Bunting. "We have worked for 33 years to build the Clippers into a premiere NBA franchise. I am confident that Steve will take the team to new levels of success."
The statement released by G.F. Bunting confirmed the price for the team was $2 billion, and quoted Ballmer as saying he would be "honored to have my name submitted to the NBA Board of Governors for approval as the next owner of the Los Angeles Clippers."
"I thank Shelly Sterling for her willingness to entrust the Clippers franchise to me, and I am grateful to NBA Commissioner Adam Silver and his colleagues for working collaboratively with me throughout this process," the former Microsoft executive said, according to the statement.
If the sale goes through, Ballmer would be the second Microsoft billionaire to own an NBA team. Microsoft co-founder Paul Allen owns the Portland Trailblazers.
Odds are that Ballmer has a solid chance of being approved quickly by the NBA because he was recently vetted. He led a group of investors last year that came very close to purchasing the Sacramento Kings.
Thanks for reading CBS NEWS.
Create your free account or log in
for more features.