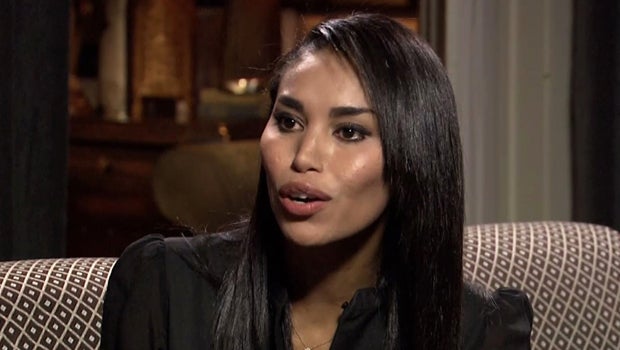 Judge orders woman at center of Sterling flap to pay legal fees
LOS ANGELES - V. Stiviano, the woman who recorded former L.A. Clippers owner Donald Sterling making racist remarks was ordered Monday to pay $50,000 in legal fees linked to a failed defamation countersuit against the billionaire's wife Shelly, his family's trust and a former Clippers team entity that failed.
In November, attorneys for Sterling made a request for the dismissal of Stiviano's lawsuit, which was granted and allowed parties linked to Sterling to seek the legal fees, CBS Los Angeles reported.
Stiviano alleged in her suit that Sterling called her a thief in the national media and accused her of embezzling funds from him. But attorney Caroline Heindel, who represents the Sterling parties said the allegations were unclear and said a web search was conducted to see if there was anything behind Stiviano's charges.
Los Angeles Superior Court Judge Richard Fruin dismissed the lawsuit against each of the parties because of lack of proof of her allegations, according to the L.A. Daily News.
Heindel had originally sought compensation for his clients in the amount of $70,000 for Shelly Sterling, the Sterling Family Trust and L.A. Sports Properties. Each party also asked for another $10,000 to pay for additional costs related to the motion for the legal fees.
However, Mac Nehoray, Stiviano's attorney, claimed that the amount being sought by the Sterling parties was "outrageous" and wanted Fruin to award a lesser amount. "They're billing for something a clerk could have done," Nehoray said.
Donald Sterling, who paid $12.5 million to obtain the Clippers in 1981, was pressured to sell the team after the release of recorded conversations between him and Stiviano.
In those conversations, Sterling criticized Stiviano for taking pictures with African Americans and told her not to bring them to Clippers games. Those comments resulted in Sterling's lifetime ban from the NBA, issued by commissioner Adam Silver.
After a lengthy legal battle last Summer, Shelly Sterling sold the Clippers to former Microsoft CEO Steve Ballmer for $2 billion.
Thanks for reading CBS NEWS.
Create your free account or log in
for more features.