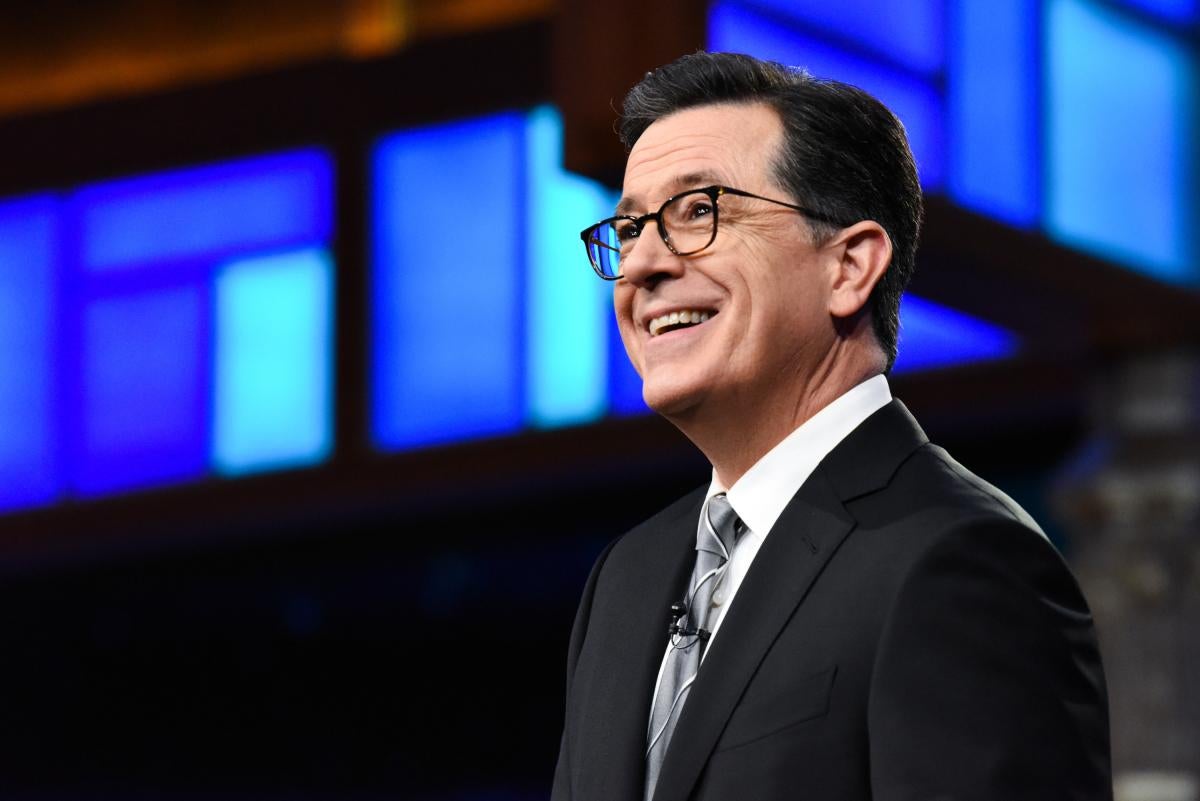 Stephen Colbert calls for "accountability" from CBS CEO Les Moonves
"Late Show" host Stephen Colbert spoke up about the sexual misconduct allegations against his boss, CBS CEO Les Moonves. On Monday's show, the comedian said that he likes Moonves, but also emphasized that there needs to be accountability for all.
Addressing the audience, Colbert started off by reflecting on nearly a year of the #MeToo movement, and pointed out that it has empowered women to tell their stories, "which is an objectively good thing," he said.
"Powerful men taking sexual advantage of relatively powerless employees are wrong," Colbert continued. "We know it was wrong now and we knew it was wrong then. How do we know we knew it was wrong then? Because we know these men tried to keep the stories from coming out back then. I don't remember any ads in Variety saying, 'Congratulations to me for all the butt I'm groping.'"
Colbert admitted that all of the revelations and accusations unearthed in the past year were personally shocking to him. He said of the aftermath of the #MeToo allegations, "I don't know what's going to happen, but I do believe in accountability. And not just for politicians you disagree with."
The host continued, "Everybody believes in accountability until it's their guy, and, make no mistake, Les Moonves is my guy." Colbert gestured emphatically and said, "He hired me to sit in this chair. He stood behind the show when we were struggling to find our voice. He gave us the time and the resources to succeed, and he has stood by us when people were mad at me. I liked working for him."
He closed his statement by saying, "But accountability is meaningless unless it's for everybody, whether it's the leader of a network, or the leader of the free world."
Thanks for reading CBS NEWS.
Create your free account or log in
for more features.