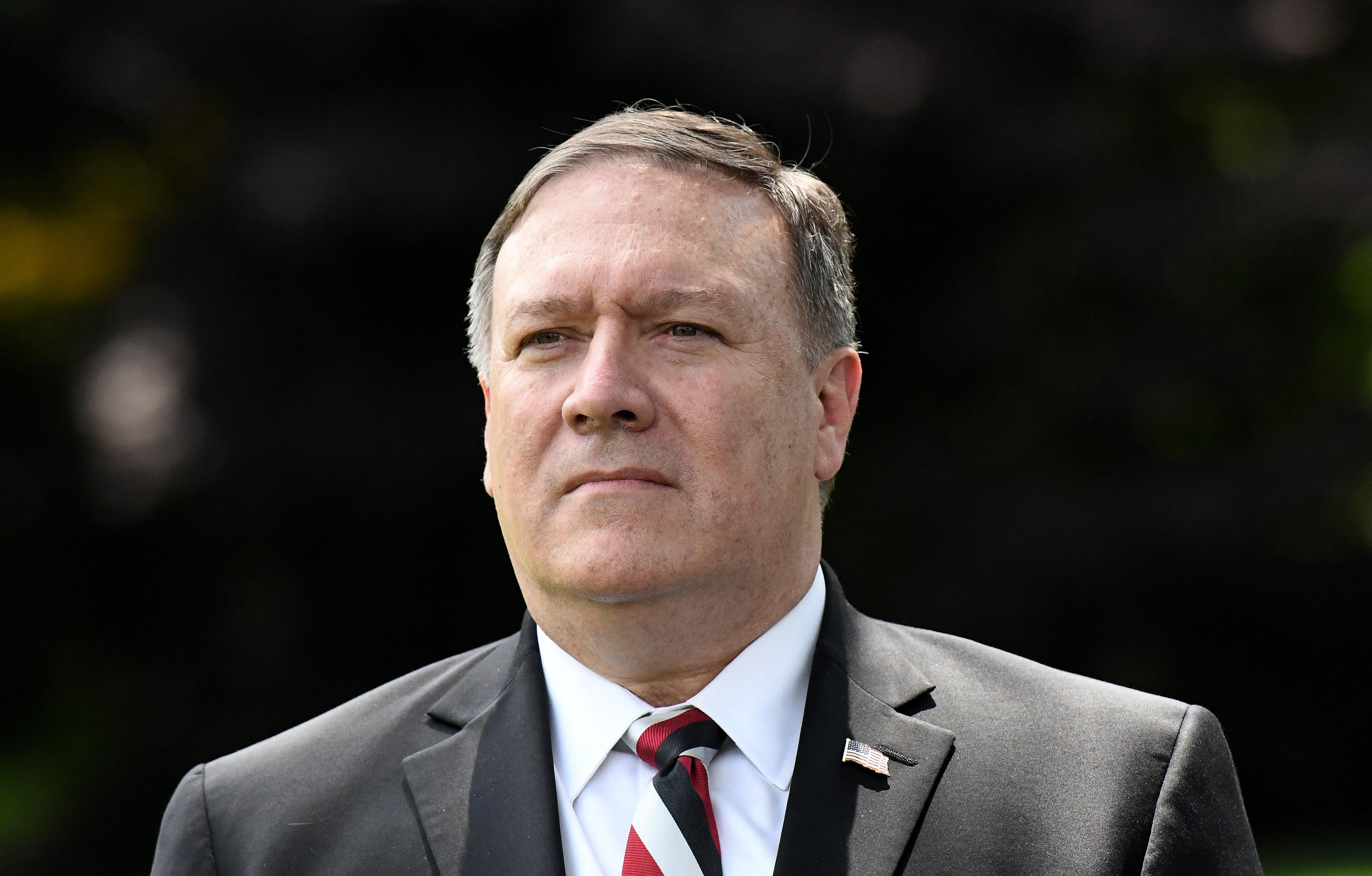 State Dept. tries to convince Europe, Asia to avoid Iran ties
The State Department gave an update on its pressure campaign to isolate Iran just as Iranian President Hassan Rouhani is traveling through Europe to save key provisions of the nuclear deal that the U.S. left earlier this year.
In a briefing at the State Department, Senior Policy Adviser Brian Hook said Secretary of State Michael Pompeo and Treasury Secretary Steven Mnuchin have sent teams of policy experts to explain to governments and the private sector the risks of working with Iran. The teams started launching on June 4th and have visited 13 countries in Europe and East Asia.
President Rouhani is scheduled to visit Zurich and Vienna this week as part of Tehran's ongoing efforts to convince the Europeans to hold off on reimposing sanctions. Since the United States' withdrawal from the Iran Deal in May, both the State Department and Tehran have concentrated on wooing European nations that are still party to the nuclear agreement with Iran.
Hook also provided a timeline for when the sanctions on Iran's industries that the Iran Deal lifted will go back into effect.
The Treasury Department will reimpose sanctions on Iran's automobile industry and trade of gold and other metals on August 6th. The sanctions on Iran's energy sector, petroleum related transactions, and transactions with the central bank of Iran will go back into effect on November 4th.
These sanctions will also apply to countries and corporations who decide to do business with Iran.
President Trump said in an interview with Maria Bartiromo on Sunday that the administration would "absolutely" impose secondary sanctions on European companies if they do business with Iran.
In the briefing Monday, Hook said the State Department was "not looking to issue waivers or licenses" to countries who want to continue to import crude oil from Iran but would be "prepared to work with countries that are reducing their imports on a case-by-case basis."
Hook will travel to Germany, France, and the United Kingdom at the end of the week to try and counter any progress Rouhani makes during his tour.
Thanks for reading CBS NEWS.
Create your free account or log in
for more features.