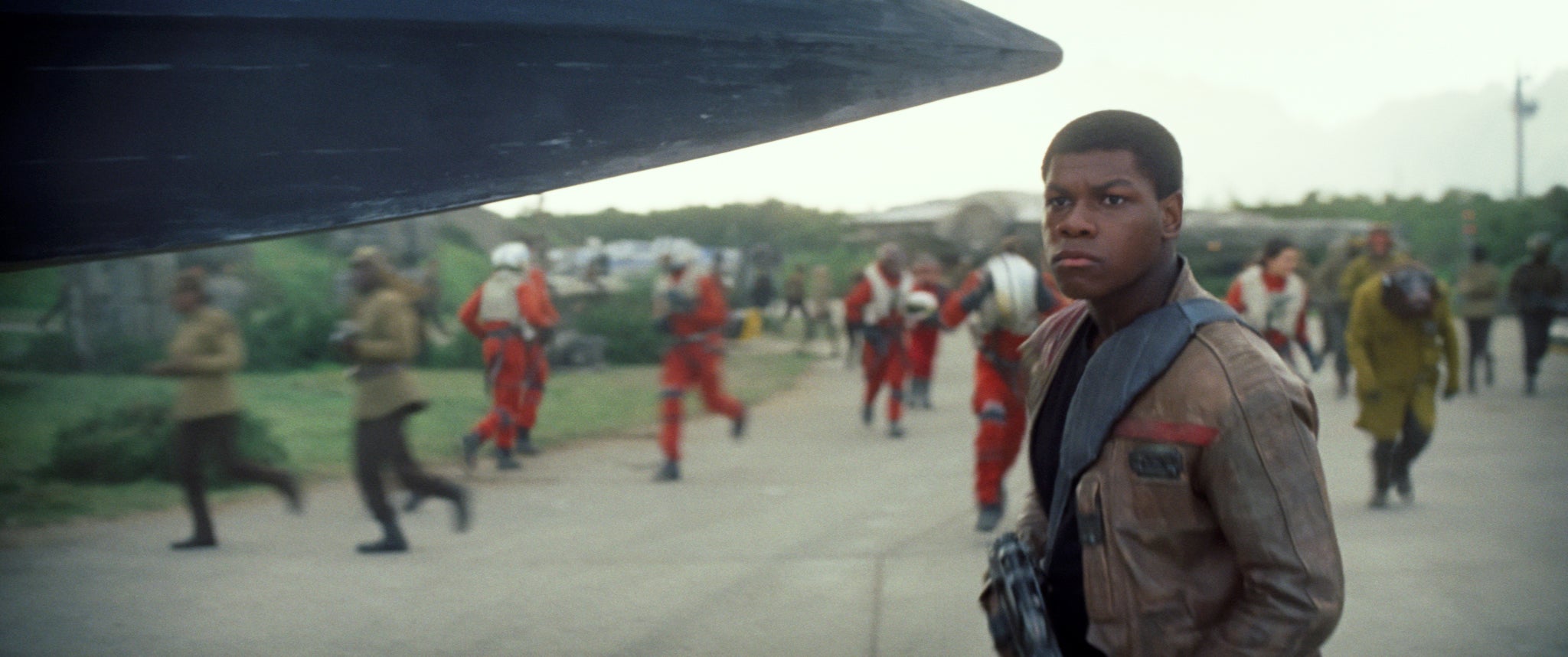 "Star Wars" smashes ticket record with $100M in U.S. pre-sales
"Star Wars: The Force Awakens" is on track to become one of the most successful movies of all time.
Advance ticket sales are soaring, and according to The Hollywood Reporter, pre-sales for J.J. Abrams' sequel have reached more than $100 million (and counting) in North America, a staggering number ahead of a film's release.
The previous advance record-holder, per THR, was "The Dark Knight Rises" with $25 million in 2012. Insiders suggest that "The Force Awakens" pre-sales could reach $120 million, or more.
Overall, tracking companies predict that the film could rake in $180 million - $220 million in North America during its opening weekend.
Buzz about the film has been building for over a year, and now, between the hype and critics' positive reviews, it's no surprise the upcoming installment is experiencing early ticket sales success.
"Star Wars" premiered Monday in Hollywood, California, during a star-studded red carpet event, and the film begins trickling into theaters Thursday night prior to Friday's full-force North American release.
The seventh film marks the first "Star Wars" release in a decade and the first to be made without creator George Lucas. The movie stars previous stars Harrison Ford and Carrie Fisher, along with newcomers Daisy Ridley, John Boyega, Lupita Nyong'o, Adam Driver and Oscar Isaac.
"When we started casting the movie, it felt incredibly important to me that the movie look like the world in which this movie is being released," Abrams told "60 Minutes."
"Star Wars: The Force Awakens" will help to cap off a relatively big year at the box office, which also saw another blockbuster -- "Jurassic World" -- have major box office success.
"Considering how strong the slate was, how strong the slate is going forward -- and how important the international box office has been and continues to be, the movie sector is incredibly robust," said Paul Dergarabedian, senior media analyst at Rentrak, an entertainment research company.
Thanks for reading CBS NEWS.
Create your free account or log in
for more features.