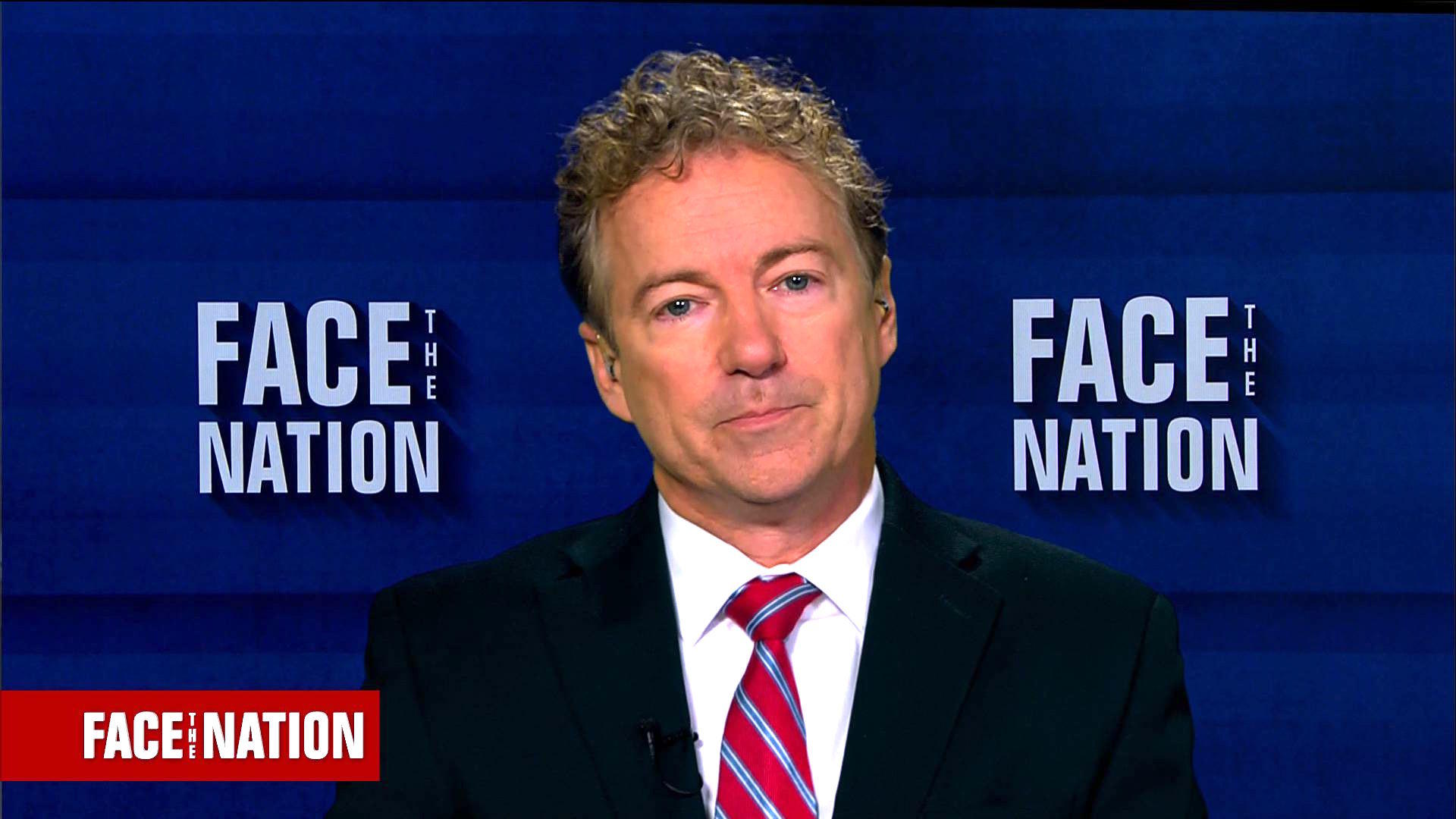 Sen. Rand Paul says injuries from altercation with neighbor left him in "living hell"
Republican Sen. Rand Paul says he was in "living hell" in the weeks following a violent attack by his next-door neighbor outside his home in Bowling Green, Kentucky, in November.
In his first appearance on a Sunday show since the alleged assault, Paul told CBS News' "Face the Nation" that he's getting a "little better each day." The attack left Paul with six broken ribs, cuts on his face and fluid buildup in his chest.
"It was sort of, I guess, a living hell for the first four or five weeks. Couldn't get out of bed without assistance, six broken ribs, damage to my lungs, two bouts of pneumonia. It was really a tough go of it. But each day I feel a little bit better. This last month I've been doing better," Paul said.
The violent scuffle occurred Nov. 3 at Paul's home while he was doing yard work. The neighbor, Rene Boucher, allegedly tackled the senator from behind. Boucher was charged with assault and pleaded not guilty.
Boucher's attorney told CBS News in November that the attack was not politically motivated, but rather "a very regrettable dispute between two neighbors over a matter that most people would regard as trivial."
Paul told the Washington Examiner that he had not spoken to Boucher for a decade before the attack and that he could not conceive of a motive, but that "there is going to be a criminal prosecution."
But following his recovery, Paul says the focus should not be on the the motive of this specific incident attack but on deterring future politically motivated attacks.
"My colleagues come up all the time, and they want to make sure that there is some kind of deterrent because people don't want to think that it's open season on our elected officials," Paul said.
Paul was also present when a gunman opened fire on members of Congress practicing softball in Alexandria, Virginia, in June that left Majority Whip Steve Scalise gravely injured. He said Sunday that the media is "obsessed with motivations."
"I think one of the things about motivations is people got obsessed, some in the media, about the motivations. But I think really we usually don't ask if someone's raped or mugged or whatever why the person did it. We want punishment and deterrents."
He added, of a possible political tilt to Boucher's attack, "I just don't think of any kind of motivation or justification, whether it's political or personal, to attack someone who's unaware from behind in their own yard."
Thanks for reading CBS NEWS.
Create your free account or log in
for more features.