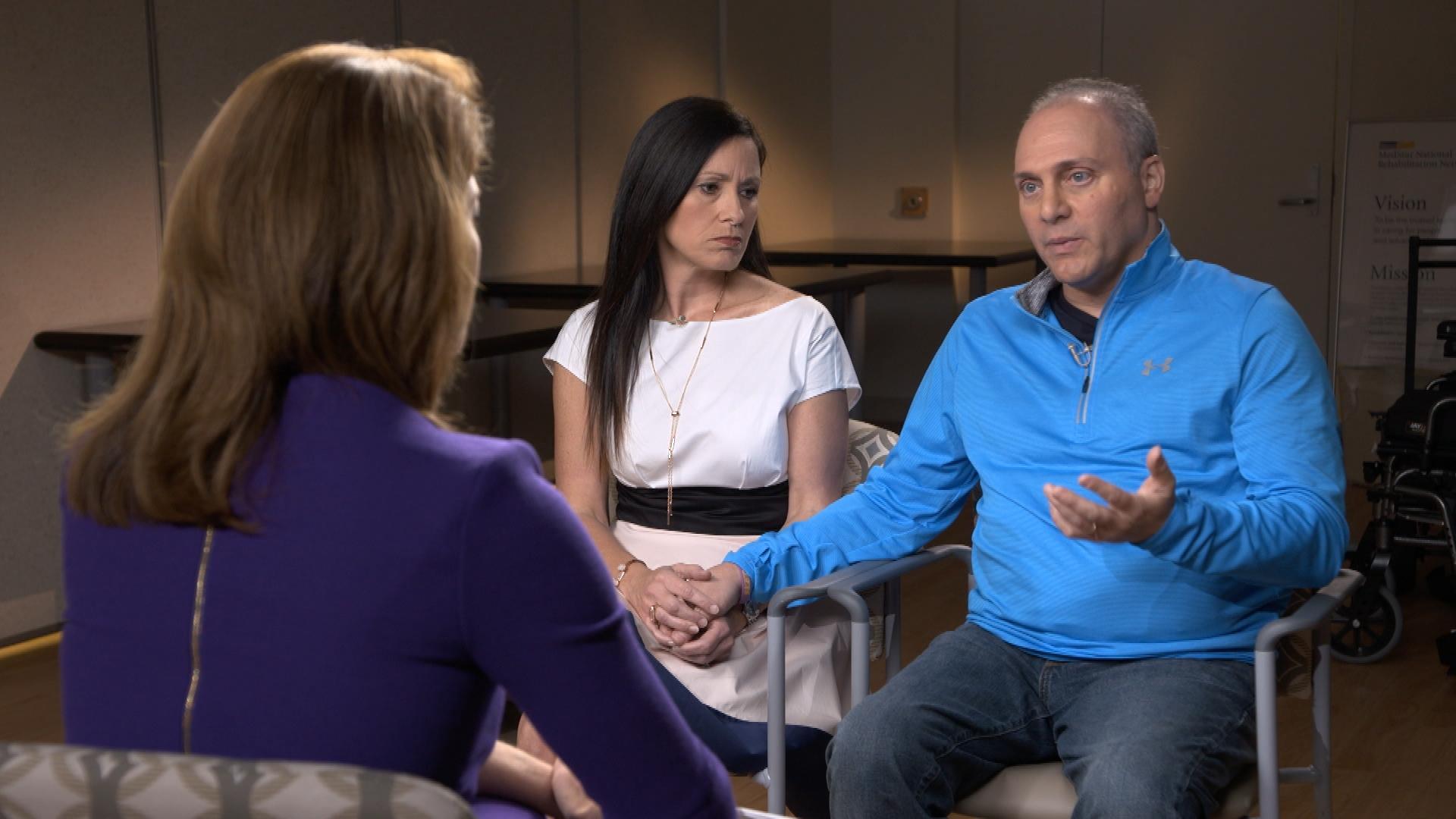 Rep. Steve Scalise breaks his silence on shooting
In his first interview since sustaining a life-threatening gunshot wound, Rep. Steve Scalise, R-La., tells Norah O'Donnell the bullet caused so much damage that surgeons had to literally put him back together again. Scalise, the House majority whip, the third highest-ranking member of the Republican majority, was shot at a GOP Congressional Baseball team practice last June. Scalise appears with his wife, Jennifer, to recount the attack and how he survived the devastating wound. The interview will be broadcast on 60 Minutes, Sunday, Oct. 1 at 7:30 p.m. ET and 7 p.m. PT.
An excerpt of the interview appeared on CBS This Morning. A transcript is below:
It was just after 7 a.m. on June 14th, at a ballpark in Alexandria, Virginia, when a team made-up of Republican congressmen went from shagging balls to dodging bullets.
Nat sound — Gun shots. "Has that guy been shot? Is he OK?"
That guy was Congressman Steve Scalise. This cell phone video was among the first images of him that day. The last was him being wheeled on a gurney to a helicopter, clinging to life. He spent most of the next four days unconscious.
STEVE SCALISE: I found out later just how much damage was done internally. You know, I mean, my femur was shattered. The hip and pelvis had serious damage where the bullet went through and, you know, did some damage to areas that had to be shored up with steel plates and then they did a phenomenal job of rebuilding, you know, kind of the, rebuilding Humpty Dumpty. I mean, there were, there was a lot of damage inside that had to get fixed.
NORAH O'DONNELL: They put you back together again.
STEVE SCALISE: They put me back together again.
Thanks for reading CBS NEWS.
Create your free account or log in
for more features.