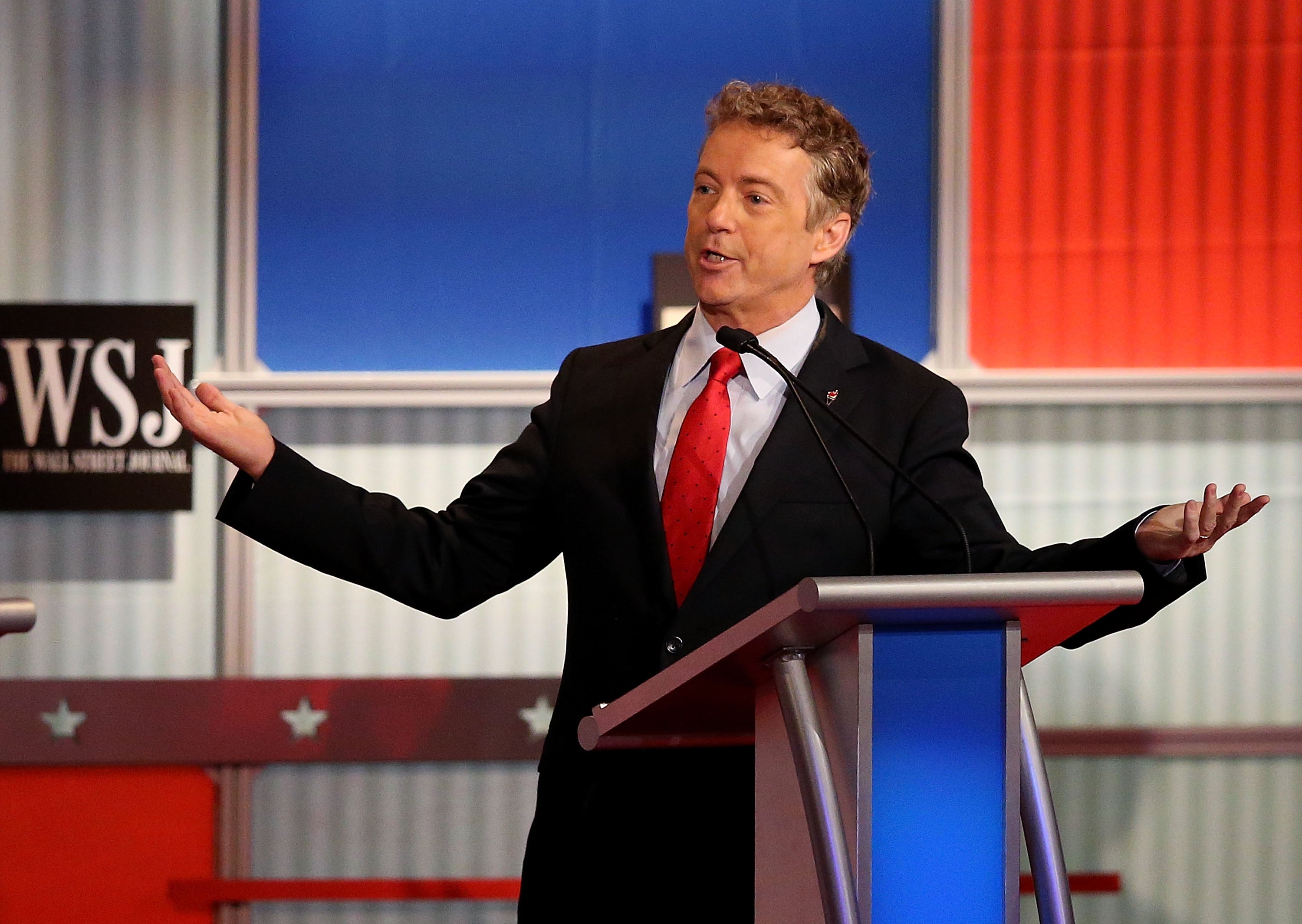 Rand Paul's injuries worse than previously believed
Sen. Rand Paul's medical condition is worse than previously reported after he was attacked by a neighbor at his Kentucky home on Friday, according to a medical update the Kentucky Republican posted on Twitter Wednesday.
Paul said a final report revealed six broken ribs and a pleural effusion — excess fluid around the lungs — which is worse than the five broken ribs reported Monday from the attack. Initially, the suspected attacker — neighbor Rene Boucher — was charged with fourth-degree assault, indicating only a minor injury. But the senator's injuries have proven to be worse than initially believed.
It isn't clear when Paul will return to work in Washington, D.C., given the extent of his injuries. Doug Stafford, a senior strategist for Paul, said earlier this week that Paul and his wife Kelly, "appreciate everyone's thoughts and well wishes and he will be back fighting for liberty in the Senate soon."
Paul told police that Boucher came onto his property and "tackled him from behind, forcing him to the ground and causing pain." Paul, according to the arrest warrant, had injuries to his face, "including small cuts to the nose and mouth area," and he was having trouble breathing "due to a potential rib injury."
Boucher's attorney told CBS News earlier this week in a statement the "unfortunate occurrence of November 3rd has absolutely nothing to do with either's politics or political agendas. It was a very regrettable dispute between two neighbors over a matter that most people would regard as trivial."
Boucher and Paul, according to the lawyer's statement, have been next-door neighbors for 17 years, are both physicians, and have worked together when they were both practicing. Boucher, released on $7,500 in bail, was ordered not to contact Paul or his family, and stay 1,000 feet away. Boucher is also barred from possessing firearms.
Thanks for reading CBS NEWS.
Create your free account or log in
for more features.