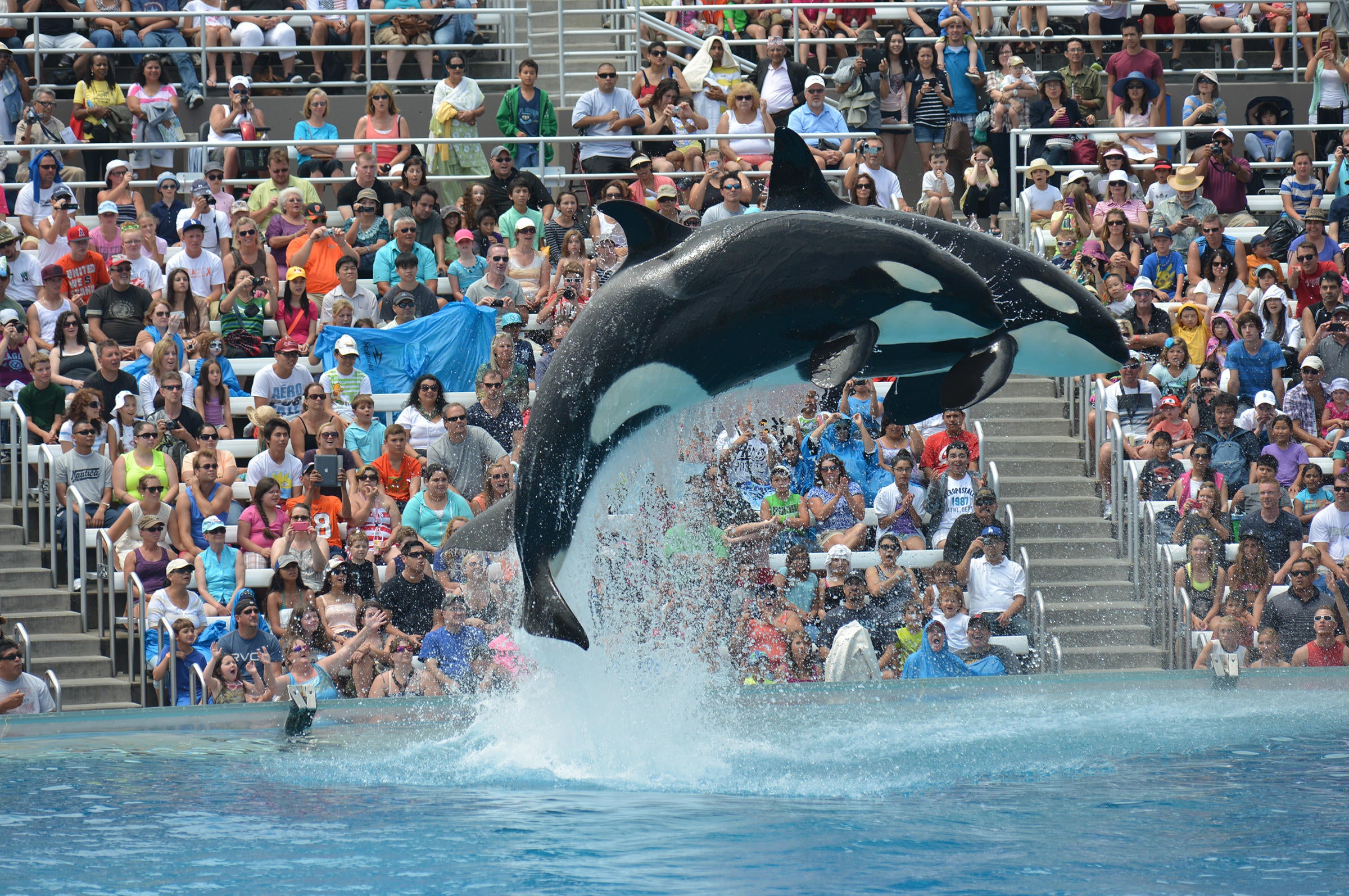 SeaWorld San Diego ending killer whale theatrical shows but concerns linger
One of SeaWorld Orlando's most famous and controversial attractions, Tilikum the orca, died overnight after a year-long illness. In a statement Friday, SeaWorld said while the official cause of death will not be determined until a necropsy is completed, veterinarians had been treating a "persistent and complicated bacterial lung infection."
"Like all older animals, Tilikum had faced some very serious health issues," SeaWorld added, noting that the animal was about 36 years old.
Meanwhile, after years of criticism, SeaWorld San Diego will say goodbye on Sunday to its theatrical orca show.
Last March on "CBS This Morning," SeaWorld CEO Joel Manby pledged to end theatrical killer whale performances. Now the company says it's making good on that promise. But some critics aren't so sure, reports CBS News correspondent Carter Evans.
Killer whales are SeaWorld's biggest stars. For decades their performances were a major selling point.
"What are we not going to see?" Evans asked.
"The fountains, the style of music, the style of theatrics from our trainers, that's all moving away," said Brian Morrow, vice president of theme park experience design.
But the orcas are staying. This summer SeaWorld will unveil what it calls a "new, more natural encounter," with a rocky coastline and giant digital information screen. The overhaul comes after years of backlash by animal rights activists followed by plummeting ticket sales. Outrage grew following the 2013 film "Blackfish," which criticized SeaWorld's treatment of the whales.
"Is this move by SeaWorld partially in response to that criticism?" Evans asked.
"Yes. We have to change based on what the guests are telling us they want," Morrow said.
But the movie's director said the new show is designed to make the audience feel better, not the animals.
"The trainers aren't safe, and the whales aren't happy," director Gabriela Cowperthwaite said. "They're still just doing manic circles around concrete swimming pools."
Lindy Donahue has been a whale trainer at SeaWorld for nearly 17 years.
"We have this relationship with these whales… and we really, really want to educate people about these animals," Donahue said.

Morrow addressed critics who are saying the end of the theatrical show is not a complete change, but just a facelift.
"Is it in the same theater it was before? Yes. It's in the same space. … But the experience and the subject matter and the behaviors and the things you'll see the whales doing, that's all changing," Morrow said.
SeaWorld is also planning to build new rides and attractions, but the company says it remains committed to safely connecting visitors with animals including its 11 killer whales -- ranging in age from two to 52.
"They're not going anywhere, they're going to be here for decades to come," Morrow said.
San Diego is the first SeaWorld park to begin the transition to the revised orca shows. Parks in San Antonio and Orlando will follow by 2019. Eventually SeaWorld said it plans to make changes to its dolphin encounters as well.
Thanks for reading CBS NEWS.
Create your free account or log in
for more features.