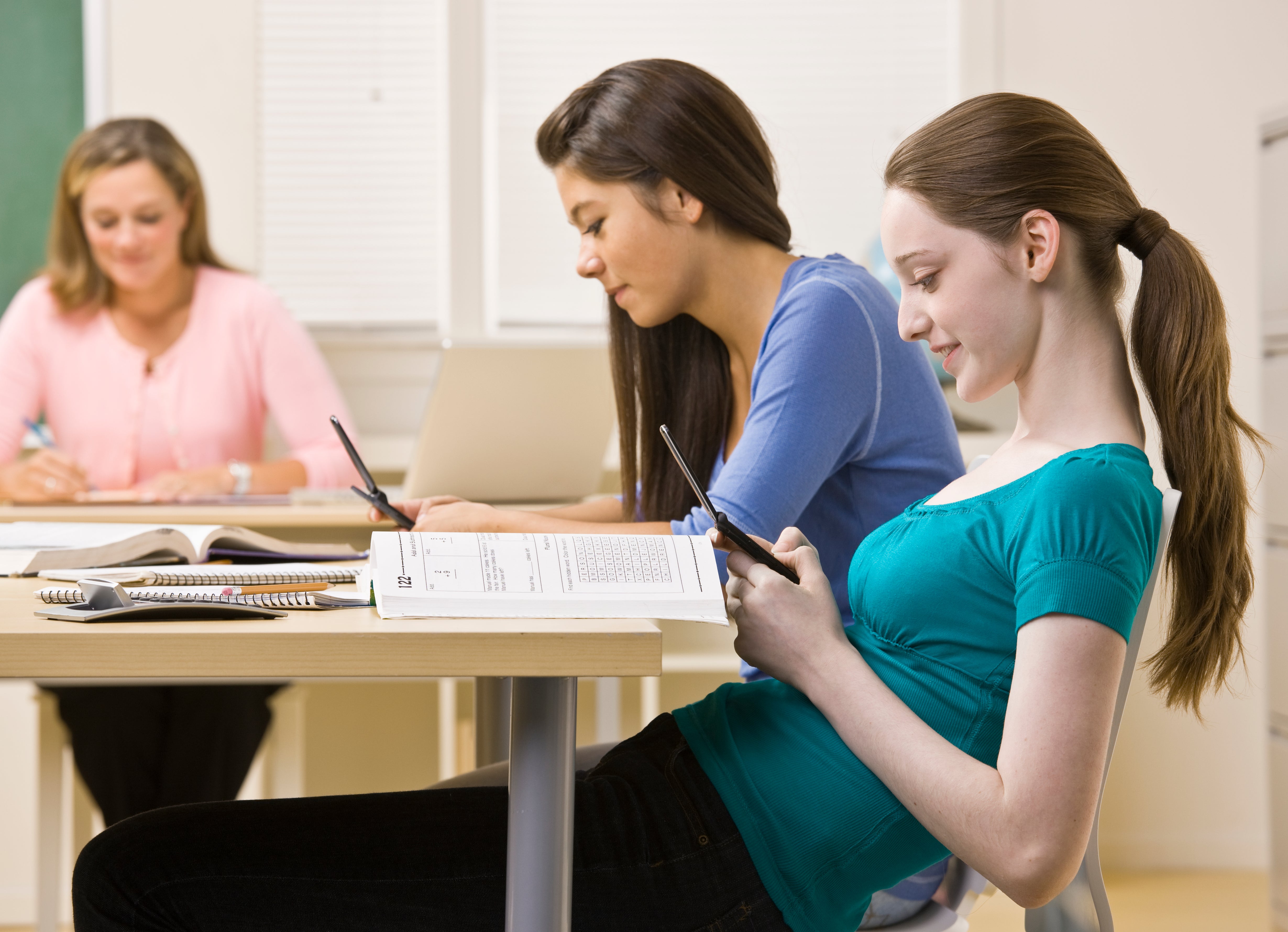 School cellphone bans improve student test scores
Bans prohibiting kids from having cellphones in schools have had mixed reactions, with proponents arguing they cut down on distraction and cheating, and parents countering that it's unsafe to cut off communication between them and their children. Now, a new study shows that there's academic merit to the keeping phones out of the classroom.
Researchers from the University of Texas at Austin and Louisiana State University measured student performance in 91 schools in four cities in England before and after cellphone bans were instituted. Their findings showed that average test scores improved post-ban, with students scoring 6.41 percentage points of a standard deviation higher, which made them 2 percent more likely to pass their end of the year exams.
The effect was twice as great for low-achieving and special-needs students.
"We found the impact of banning phones for these students equivalent to an additional hour a week in school, or to increasing the school year by five days," said Richard Murphy, an assistant professor of economics at UT Austin.
"New technologies are typically thought of as improving productivity, however this is not always the case," he said. "When technology is multipurpose, such as cellphones, it can be both distracting and disruptive."
The results could likely translate to the U.S., where 73 percent of teenagers own a mobile phone. In England, more that 90 percent of teens owned phones by 2012, a year before the end of the 12-year study period.
There is a continued debate Stateside as to the relative value of cellphone bans in schools. New York City Mayor Bill de Blasio recently reversed a contentious ban put in place by his predecessor, Michael Bloomberg. De Blasio called it "a common-sense action" that would give parents peace of mind, CBS New York reported.
Murphy said his results demonstrate that keeping cellphones out of classrooms "would be a low-cost way for schools to reduce educational inequality." He added that the findings don't discount the potential value of the devices as learning tools if used properly, but said, "Regardless, these results show that the presence of cellphones in schools cannot be ignored."
Thanks for reading CBS NEWS.
Create your free account or log in
for more features.