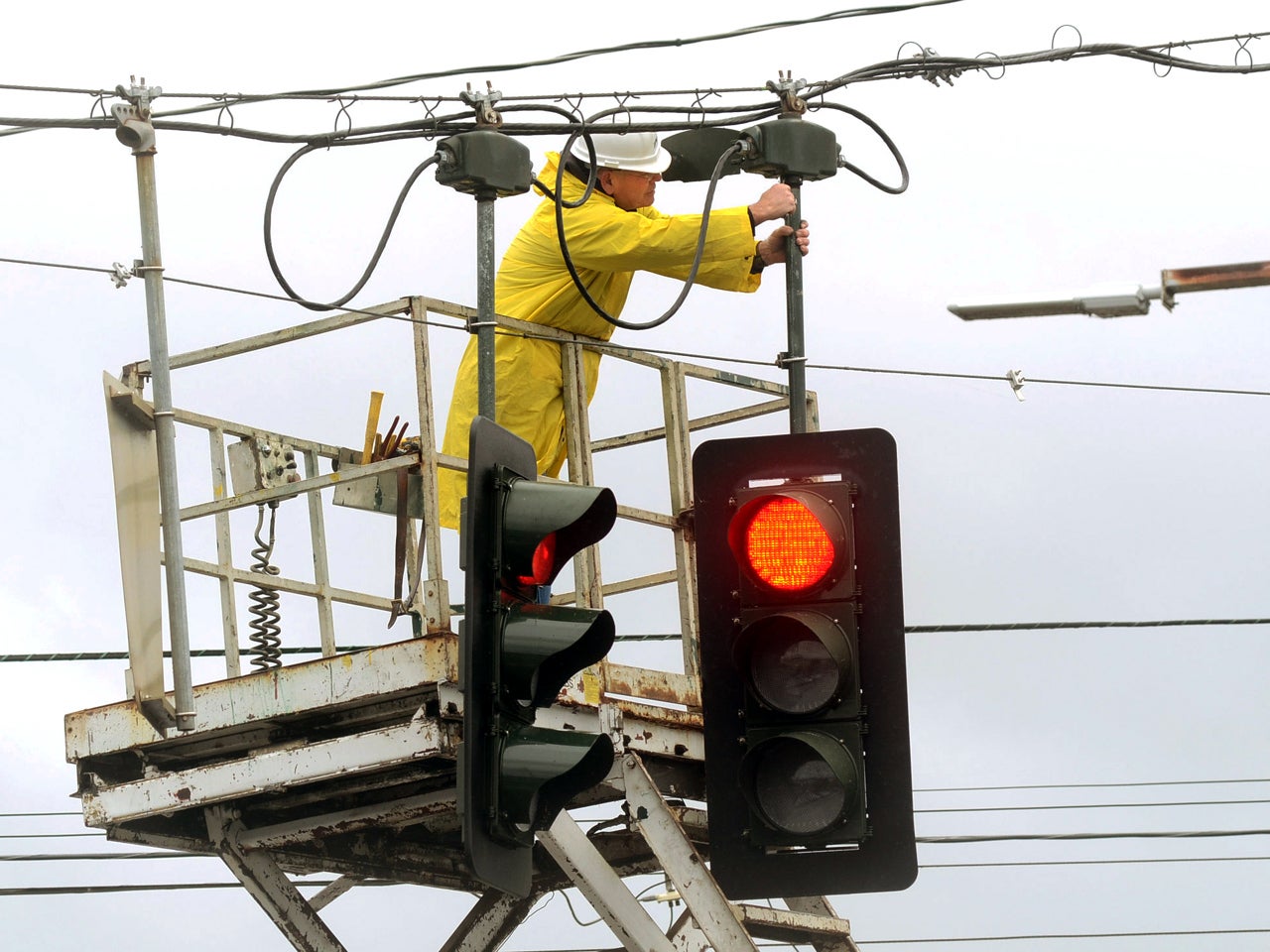 Sandy takes out 25 percent of cell towers
Superstorm Sandy knocked out a quarter of the cell towers in an area spreading across 10 states, and the situation could get worse, federal regulators said Tuesday.
Many cell towers that are still working are doing so with the help of generators and could run out of fuel before commercial power is restored, the Federal Communications Commission said.
The landline phone network has held up better in the affected area, which stretches from Virginia to Massachusetts, the FCC said, but about a quarter of cable customers are also without service.
The FCC did not have an estimate for the number of people in the affected area.
Call centers for 911 service have held up relatively well, with only a few failures, according to FCC chairman Julius Genachowski. Calls to those centers are being rerouted, but operators may not be getting the automatic location information that 911 centers normally receive.
Sandy left widespread destruction, but the water welling into southern Manhattan drenched one of the world's densest communications nodes, taking out popular websites and forcing telecom carriers to reroute international traffic.
As commercial power was cut to the southern tip of Manhattan on Monday, data centers and facilities of phone companies in the Wall Street area were forced to switch to diesel generators. Data centers that failed to keep running on backup power brought down news and gossip sites Gawker, Huffington Post and many popular New York-based blogs.
Gawker was still down Tuesday afternoon, but Huffington Post was back online. Their webhost, Datagram Inc., said power was out and flooding in their basement was preventing their backup generators from pumping fuel. Internet connectivity from three providers was also down.
Verizon Communications Inc., the biggest phone company in the region, had some of its facilities in downtown Manhattan flooded, shutting down phone and Internet service.
Further uptown, data centers hosted in a "telecom hotel" that spans a whole block and houses Google's New York headquarters were reporting outages as well, apparently because backup power failed when commercial power was cut Monday evening.
Renesys Corp., which monitors the pathways of the Internet, said the storm caused major outages in New Jersey and New York. The city is a major transit point for international telecommunications traffic, and the firm said carriers were scrambling to route traffic around it.
Cablevision Systems Corp., which serves parts of Long Island, New York City and New Jersey, said it's experiencing widespread outages due to the loss of power. The company said it doesn't yet know the extent of outages in New Jersey, which bore the brunt of the storm.
Time Warner Cable Inc., the other big New York-area cable company, said it had no reports of significant damage to its network, but customers without power had no cable service.
AT&T Inc. said there are "issues" in hard-hit areas, and it's in the early stages of checking for damage and restoring service.
Thanks for reading CBS NEWS.
Create your free account or log in
for more features.