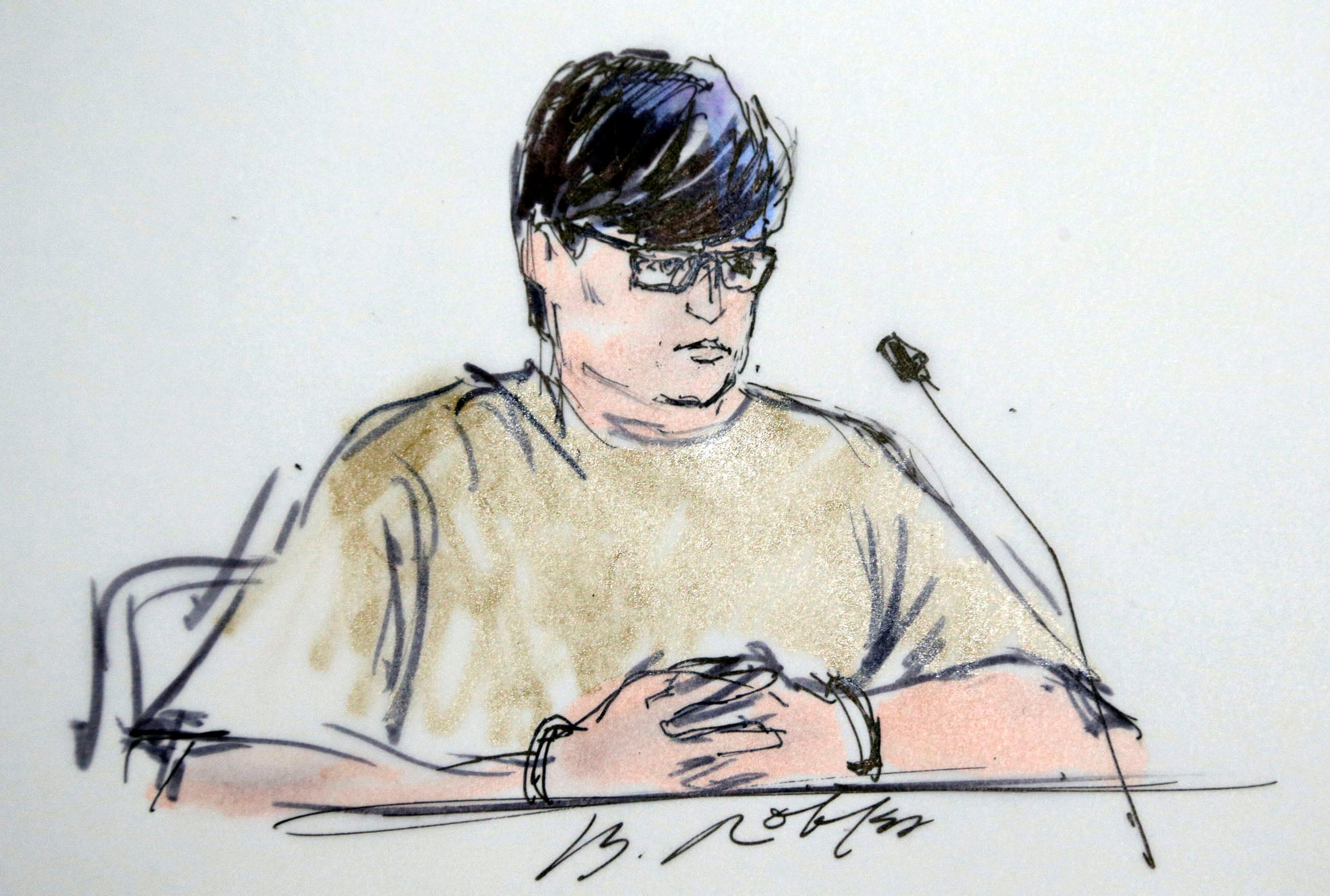 Contents of 911 call made by Calif. shooters' friend revealed
Federal authorities now believe Enrique Marquez was also a would-be terrorist. The longtime friend of Syed Rizwan Farook bought the rifles used in the San Bernardino massacre, and Marquez is in a California jail facing a terror-related charge.
Officials say Farook radicalized Marquez, and plotted with him to kill drivers on a California freeway.
Investigators are also studying a 911 call Marquez made hours after Farook and his wife's deadly rampage at the Inland Regional Center in San Bernardino that killed 14 people, reports CBS News correspondent Carter Evans.
Marquez told the dispatcher, "My neighbor. He did the San Bernardino shooting...the [expletive] used my gun in the shooting."
When asked the name of the individual who had his gun, Marquez responded, "It's Syed Farook."
The partial transcript of the 911 call also reveals that Marquez apparently mentioned suicide.
The operator asks, "Why do you feel like you want to kill yourself?"
The FBI said Marquez stopped plotting with Farook after seeing another terror plot involving men in Southern California foiled. Marquez is also accused of participating in a sham marriage with a member of Farook's extended family so she could obtain legal status.
President Obama will visit tonight with families of the victims of the San Bernardino massacre. Marquez is not accused of participating in those attacks but prosecutors say with his longtime friend and former neighbor the two hatched other plans for mass shootings.
After 10 days of questioning by the FBI, Marquez arrived at a federal courthouse Thursday appearing to face charges that he plotted terror attacks with Farook and unlawfully purchased the rifles Farook and his wife used in the San Bernadino massacre.
Federal agents said Marquez admitted to planning an attack with Farook at Riverside Community College in 2011. According to the criminal complaint, the plot targeted the school's cafeteria and library because they wanted to maximize casualties.
They also planned a rush hour attack on busy state Route 91 in Riverside. Farook would throw pipe bombs on the freeway to disable and stop traffic, then move among the stopped cars, shooting his rifle into them. Marquez would watch for approaching emergency responders, making it his priority to shoot law enforcement.
Investigators say Farook introduced Marquez to Islam and exposed him to radical ideology around 2007. Marquez started watching videos produced by the terrorist organization al-Shabaab and reading al Qaeda's "Inspire" magazine.
Marquez said he began distancing himself from Farook after 2012, but his recent social media post expressed troubling signs. Less than one month before the shooting, he wrote on Facebook: "No one really knows me. I lead multiple lives and I'm wondering when it's all going to collapse... Involved in terrorist plots, drugs, antisocial behavior..."
Thanks for reading CBS NEWS.
Create your free account or log in
for more features.