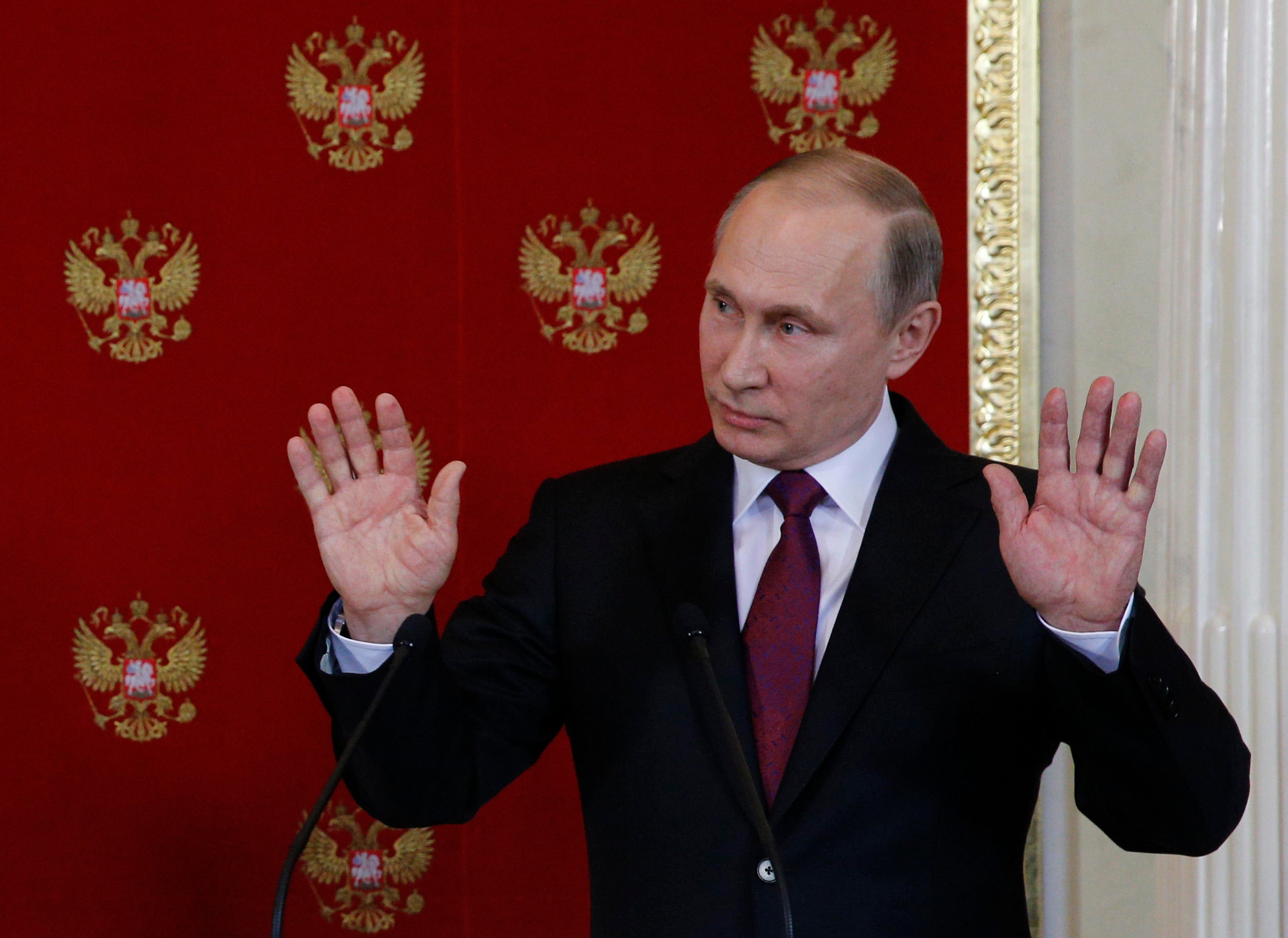 Putin says U.S.-Russia relations "degraded" since Trump took office
Russian President Vladimir Putin on Wednesday said that U.S.-Russian relations had worsened during Donald Trump's presidency.
"It can be said that the level of trust at the working level, especially at the military level, has not become better but most likely has degraded," Putin said in an interview on Russian state television channel, Mir.
Putin's comments came as an intense day of diplomacy began for U.S. Secretary of State Rex Tillerson, who was visiting Moscow, CBS News correspondent Margaret Brennan reports.
Tillerson greeted his Russian counterpart Sergey Lavrov with a handshake and a message: Better relations with the U.S. require Russia to stop propping up Syrian dictator Bashar al-Assad.
The two diplomats met after the White House declassified a report detailing evidence from U.S. intelligence and other sources on Tuesday that accused Putin of a cover-up intended to "confuse" and "obfuscate" on behalf of the Assad regime.
"I have personally reviewed the intelligence, and there is no doubt the Syrian regime is responsible for the decision to attack and for the attack itself," U.S. Defense Secretary James Mattis said.
But Putin stood by claims that Assad's government was framed for the chemical weapons attack which, last week, prompted a U.S. missile barrage on a Syrian airbase, Brennan reports.
The Russian leader offered two theories for the event: That Syrian munitions struck a depot of chemicals controlled by rebels, or that the whole thing was made up to pressure Assad.
He said that Syria had complied with an agreement to get rid of its chemical weapons, "so far as we know."
President Trump, in an interview with Fox Business, argued that Assad was a war criminal.
"Frankly, Putin is backing a person that's truly an evil person," Trump said.
"But when you drop gas or bombs or barrel bombs ... And in all fairness, you see the same kids, no arms, no legs, no face. This is an animal," Trump continued.
Mr. Trump said the limited airstrike he ordered on the Syrian airfield would not be followed by an increase in U.S. ground forces, of which there were already nearly one thousand battling ISIS.
Ahead of a planned press conference with Lavrov, Tillerson met with Putin, according to U.S. Embassy spokesperson Maria Olsen, though the Kremlin had previously refused to say whether or not the Russian leader would see the Secretary Tillerson on his visit to Moscow.
Thanks for reading CBS NEWS.
Create your free account or log in
for more features.