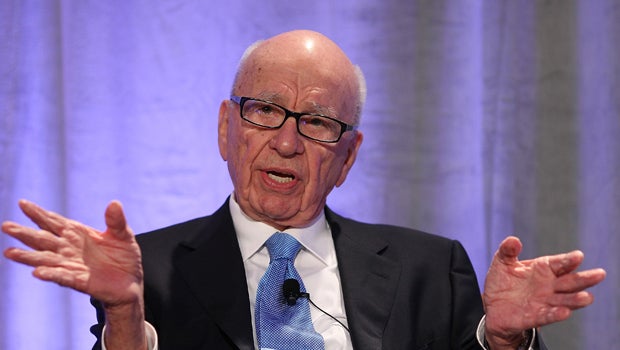 Rupert Murdoch apologizes for "real black President" remark
NEW YORK - The founder of the global News Corp. media empire, Rupert Murdoch, issued an apology Thursday after he faced social media backlash following his suggestion that President Obama isn't a "real black President."
Murdoch was praising Republican presidential candidate Ben Carson and his wife on Twitter on Wednesday when he wrote: "Ben and Candy Carson terrific. What about a real black President who can properly address the racial divide?"
He also recommended a New York magazine article suggesting Mr. Obama has been a "disappointment" to the black community.
Murdoch, who founded Fox News Channel, apologized Thursday and tweeted that he "personally find(s) both men charming."
The 84-year-old Murdoch has praised Carson on Twitter before, calling him "irreproachable on background, achievements, character, vision."
Thanks for reading CBS NEWS.
Create your free account or log in
for more features.