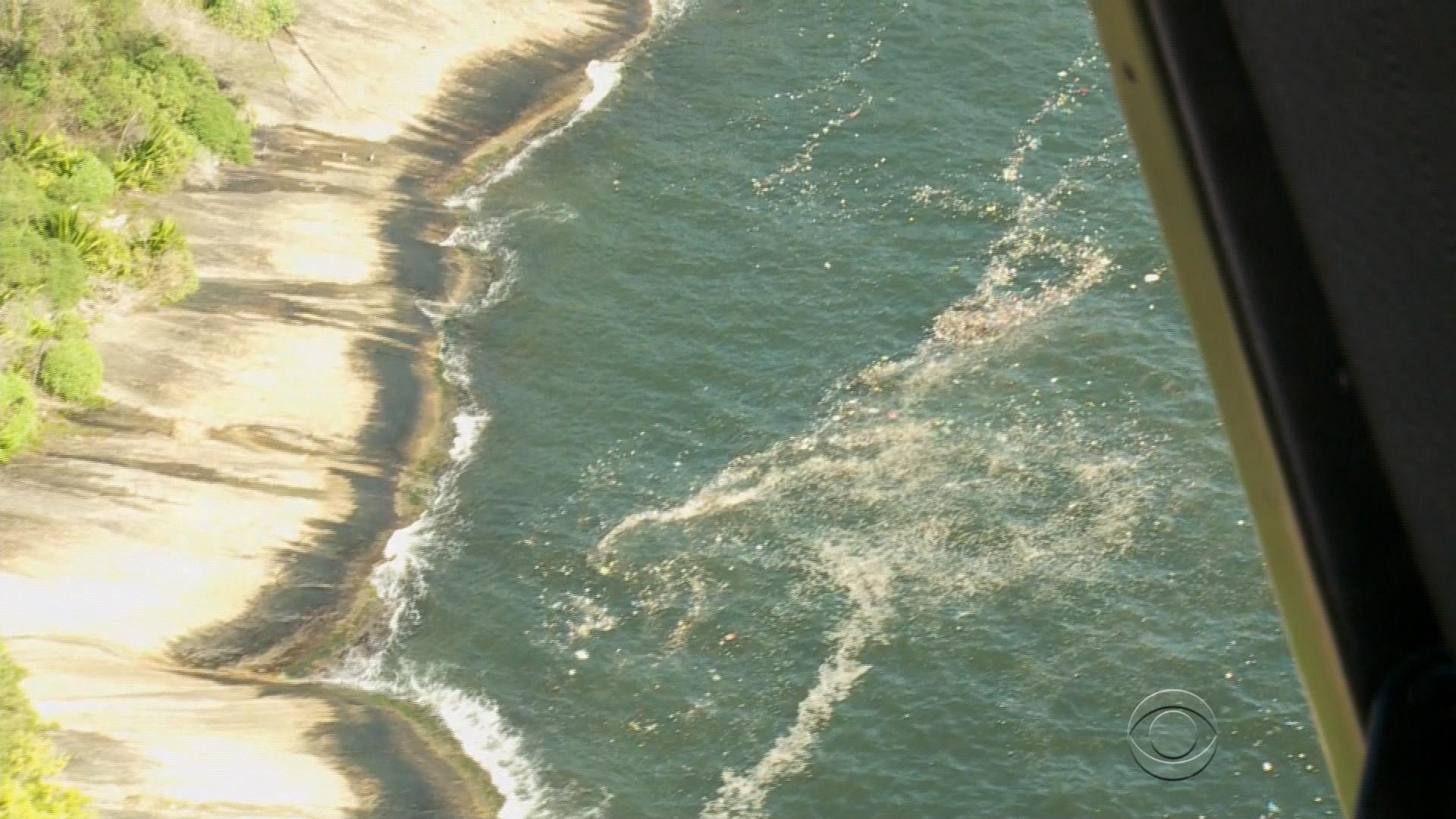 Severe water pollution clouds the Olympic games in Rio
RIO DE JANIERO -- Five weeks before the start of the Olympics in Rio, police say a mutilated body washed up on Copacabana Beach, where the beach volleyball competition will be held.
The horrific discovery comes as Olympics organizers deal with a raft of problems including severe pollution in the venues for sailing, rowing, and other water sports.
Biologist Mario Moscatelli is the man behind the camera who has been documenting Rio's vast water pollution problem for the past 20 years.
He hoped the Olympics would force Rio to clean it up.
"We had seven years and our authorities didn't do almost anything, because this is a toilet," he said, pointing at the water.
Raw sewage still flows from Rio's poor neighborhoods right into the water.
In the marina where Olympic sailors will launch their boats, a giant plume of sewage streams into the water.
Rio's waters were found to contain viruses up to 1.7 million more times hazardous than a beach in the U.S.
The problem is not just sewage. It's also trash, tons of it, floating in the bay. And some athletes say they're worried about running into it.
"We've seen it with some other boats that they've collided with maybe some chair...it could be anything," said Arantza Gumucio, an Olympic sailor from Chile.
Oceanographer David Zee said the Brazilian government promised to install eight treatment plants on Rio's polluted rivers. They built just one. They promised to treat 80 percent of the sewage flowing into Guanabara Bay, and are only treating about half.
Zee said if he had to grade the job the government has done cleaning up the water, he would give them a D.
"The water continues in the bad shape," he said.
Guido Gelli with Rio's Environmental Department said it's easy to criticize.
"The problem is the sewage systems, because it's not easy, it's very expensive," he said. "And for Olympic Games there's no problem with the surface of the bay in the place where the games will be."
But it's hard to ignore that one of the most beautiful places on Earth, might not be ready for its close-up.
Thanks for reading CBS NEWS.
Create your free account or log in
for more features.