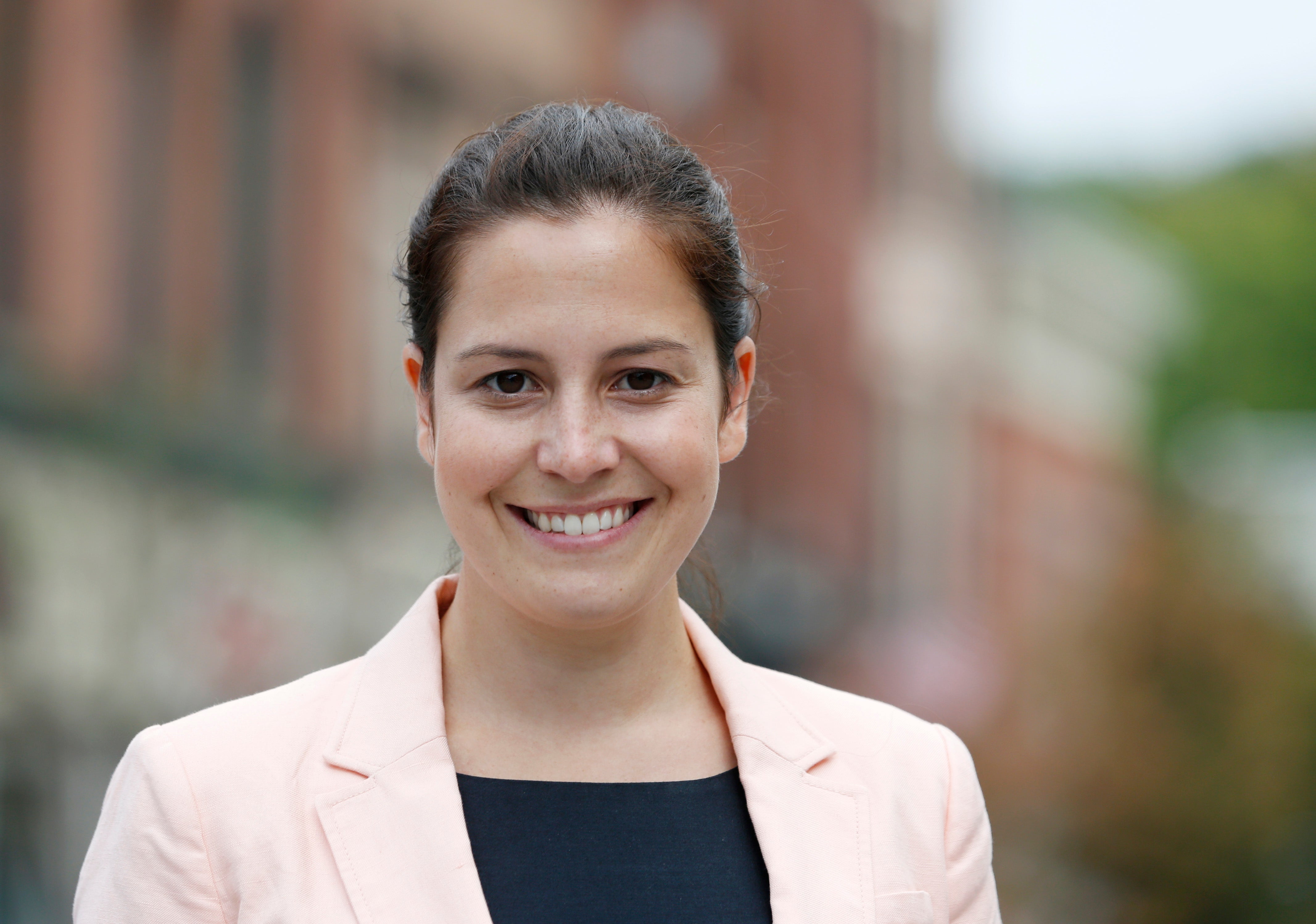 Is Elise Stefanik the future of the GOP?
When the new Congress is sworn in Tuesday, it will include the most diverse group in history, with a record number of minorities and women.
Elise Stefanik, a Republican from northern New York becomes the youngest woman ever to serve.
"It's very exciting. It's a humbling feeling. And I'm just excited to add an additional crack to the glass ceiling," Stefanik told "CBS This Morning" co-host Norah O'Donnell.
Stefanik made her crack to the glass ceiling in a district known as the North Country in New York state. She launched her campaign at age 29 and won it as a 30-year-old.
Her family supported her through the whole process.
"My parents have always been supportive of everything that I've done," Stefanik said. "Whether it was in school growing up, whether it was my dance recitals, whether it was sports. And I really credit the values that my parents instilled in me, the hard work. They're just really role models. I'm getting a little choked up talking about them. They're just wonderful. They were excited. I think it's harder for family members to see someone go through it with the negativity, to go through the campaign with the blog comments, the negative ads. It's harder on family members than on the candidates themselves. So I often was telling them, 'It's okay, I have a thick skin.'"
Stefanik said there are different challenges for women.
"Women, often times, their comments are different, whether it's about appearance, attire, it's just different than male candidates," she said.
Some even made comments about the patterned tights Stefanik wore.
"I mean, they're not that fashion-forward, if you look around, for example, the halls in Congress, there are lots of staff members who wear patterned tights. They're very tasteful. But, it's just part of being a young new candidate," Stefanik said.
Republicans are calling her the future of their party. They're looking to Stefanik to attract new voters.
When asked whether the Republican party has an image problem, Stefanik pointed to the results of the last election cycle, with the GOP taking control of Congress, as proof that the issue had been "fixed."
"I think we need to have a tone that reaches out to women, and that's something that I've been very focused on. I also think that we need to do a better job of listening ... A current member of Congress who gave me some of the best advice is actually Congressman Paul Ryan, who when I first went to him and said I was considering running for office, and he too, of course, ran at a younger age than I was, said, 'You have one mouth and two ears. Use them in that ratio,'" Stefanik said.
Stefanik considers Ryan her mentor. She ran his debate prep team when he was Mitt Romney's running mate in 2012.
Her disappointment in that election pushed her to run.
Her credentials are rock solid: a Harvard graduate who worked in the George W. Bush White House.
She helped run her family's small business back home. She's pro-life but argues for compassion and understanding of differing views.
She also talks about something that's rare these days in Washington: compromise and working with Democrats.
"I think you're going to see a Congress that works in the 114th Congress and a Senate at work," Stefanik said.
With that perspective, Stefanik acknowledged that it could be her youth or naïveté coming through.
"I think that's where being young is a strength, because I bring, I hope, a sunny side of optimism to Congress, and a willingness to work with people. I hope I'm not frustrated after the next two years," she said, laughing.
Thanks for reading CBS NEWS.
Create your free account or log in
for more features.