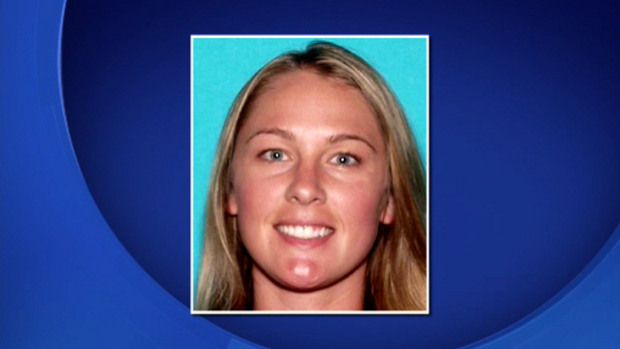 Calif. woman believed abducted found safe, police say
HUNTINGTON BEACH, Calif. - Police say Denise Huskins, a 29-year-old woman who was reported abducted from the San Francisco Bay area, has been found safe at a relative's home in Southern California.
Huntington Beach police Officer Jennifer Marlatt said in a statement Wednesday that detectives are at the scene of the relative's Huntington Beach home.
Huskins' father told the San Francisco Chronicle in a telephone interview that he received a voicemail from his daughter Wednesday morning saying she had been dropped off at his home in Huntington Beach. He said he immediately notified police so that they could pick her up and make sure she was OK.
Amy Mattison, Denise's cousin, told CBS San Francisco that the voicemail Denise left for her father said, "Daddy, I'm okay. They dropped me off at mom's house, she's not there, I'm walking to your house."
According to the Chronicle, a person wrote an email to the paper on Tuesday afternoon saying that Denise Huskins "will be returned safely [Wednesday]. We will send a link to her location after she has been dropped off. She will be in good health and safe while she waits. Any advance on us or our associates will create a dangerous situation for Denise. Wait until she is recovered and then proceed how you will. We will be ready."
The e-mail reportedly included an audio file of a woman identifying herself as Denise Huskins. To verify she was alive, she reportedly referred to Tuesday's plane crash in the Alps in southern France.
"My name is Denise Huskins," the woman on the recording said, according to the paper. "I'm kidnapped, otherwise I'm fine. Earlier today, there was a plane crash in the Alps, and 158 people died."
To prove she was Denise Huskins, the woman on the recording also reportedly detailed the first concert she ever attended and the name of a childhood friend.
Authorities first began searching for Denise Huskins on Monday after her boyfriend told police she was abducted from his Mare Island home in Vallejo, northeast of San Francisco.
Aaron Quinn, 30, called police at about 2 p.m. that day to report she was forcefully taken in the middle of the night and the intruders demanded ransom.
It's unclear why Quinn took so long to alert authorities, who wouldn't reveal details about the case and said the boyfriend is not a person of interest.
A car registered to Quinn was taken from Huskins' Vallejo home and found at an undisclosed location, police said.
Huskins works as a physical therapist at Kaiser Permanente Medical Center in Vallejo, where Quinn is also an employee. She moved to Vallejo in June from Southern California.
Thanks for reading CBS NEWS.
Create your free account or log in
for more features.