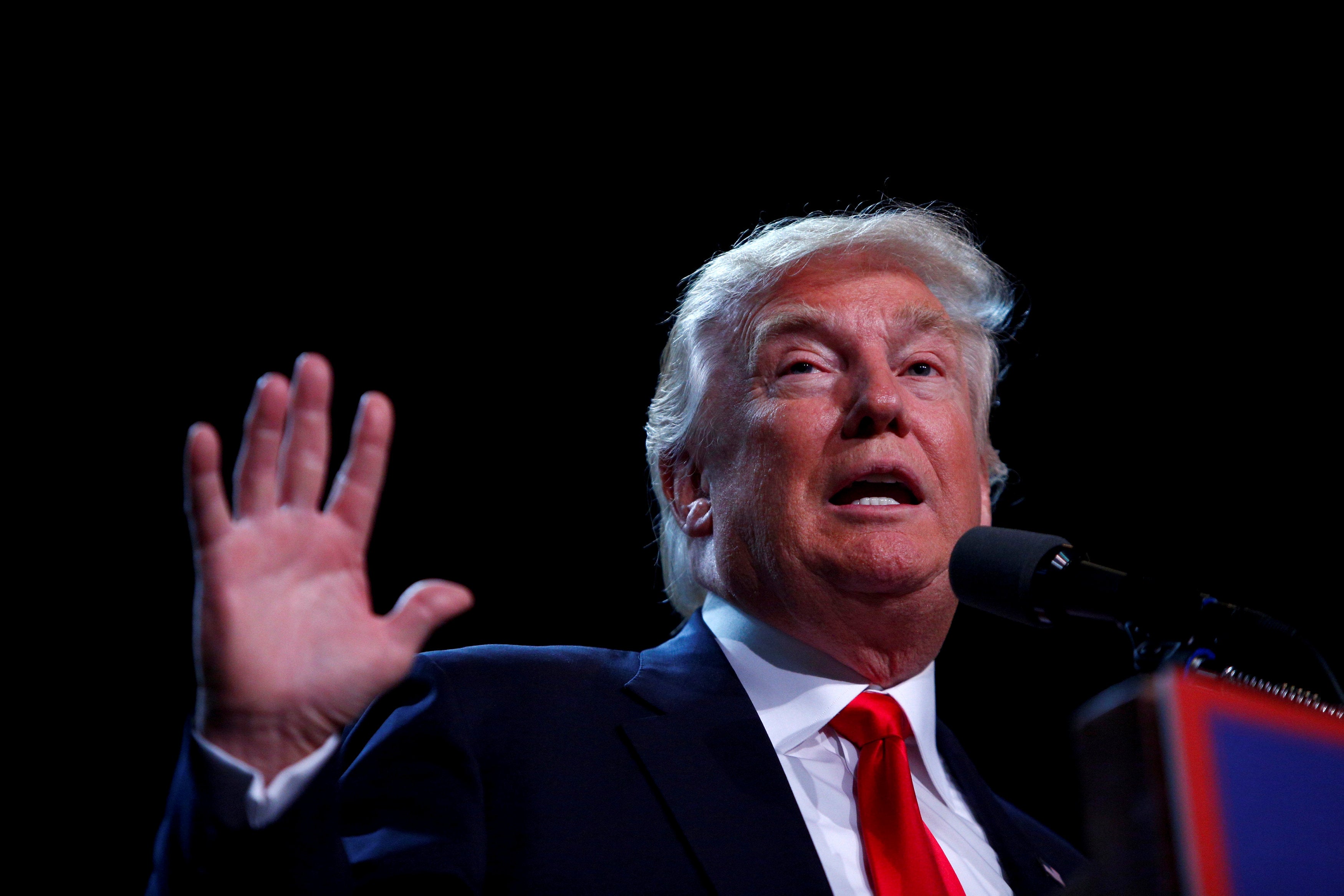 Report: Donald Trump's companies at least $650 million in debt
Donald Trump's properties are indebted to a number of large financial institutions, including some that he's repeatedly maligned on the campaign trail, according to a new report by the New York Times.
The newspaper found that holdings by Trump have debt amounting to at least $650 million -- a far cry from the amount ($315 million) filed on the personal financial disclosure forms he gave to the Federal Election Commission (FEC).
The campaign addressed the discrepancy to the Times, attributing it to the limited information the FEC actually requires on such forms:
Allen Weisselberg, chief financial officer of the Trump Organization, said that Mr. Trump could have left the liability section on the form blank, because federal law requires that presidential candidates disclose personal liabilities, not corporate debt. Mr. Trump, he said, has no personal debt.

"We overdisclosed," Mr. Weisselberg said, explaining that it was decided that when a Trump company owned 100 percent of a property, all of the associated debt would be disclosed, something that he said went beyond what the law required.
Notably, one of these -- a Manhattan office building which Trump partly owns -- "carries a $950 million loan," according to the Times. Goldman Sachs and the Bank of China are two of the building's four lenders.
Trump, while on the trail, has repeatedly slammed his political rivals for their connections to Goldman Sachs. After news reports revealed back in January that his then-primary opponent Texas Sen. Ted Cruz had received two loans from Goldman Sachs and Citibank (totaling as much as $1 million) to fund his Senate campaign, Trump criticized Cruz as being beholden to banks.
"I know the guys at Goldman Sachs. They have total, total control over him. Just like they have total control over Hillary Clinton," Trump said at a rally in Myrtle Beach, South Carolina, in February, suggesting Clinton's paid speeches to banks like Goldman Sachs also put her squarely in Wall Street's pockets. In contrast, the billionaire said of such financial institutions: "They have no control over Donald Trump. I don't want their money. I don't need their money."
Trump has also hammered away at China while campaigning, saying repeatedly that the country "is taking our jobs, they're taking our money."
In the past, the GOP nominee has seemed to dismiss corporate debt -- even bragging to the press that he was the "king of debt."
"Nobody knows debt better than me. I've made a fortune by using debt and if things don't work out, I renegotiate the debt," Trump told "CBS This Morning" co-host Norah O'Donnell in June. "Well, you go back and you say, 'Hey, guess what? The economy just crashed. I'm going to give you back half.'"
"If I do a deal in a corporation as an example and if the economy goes bad, I'll often times renegotiate that debt. But that's a different thing, that's just a corporate thing," Trump said then. "And other people like me, very big people in the world of business, they do that."
Thanks for reading CBS NEWS.
Create your free account or log in
for more features.